Local volleyball players contribute to gold-medal win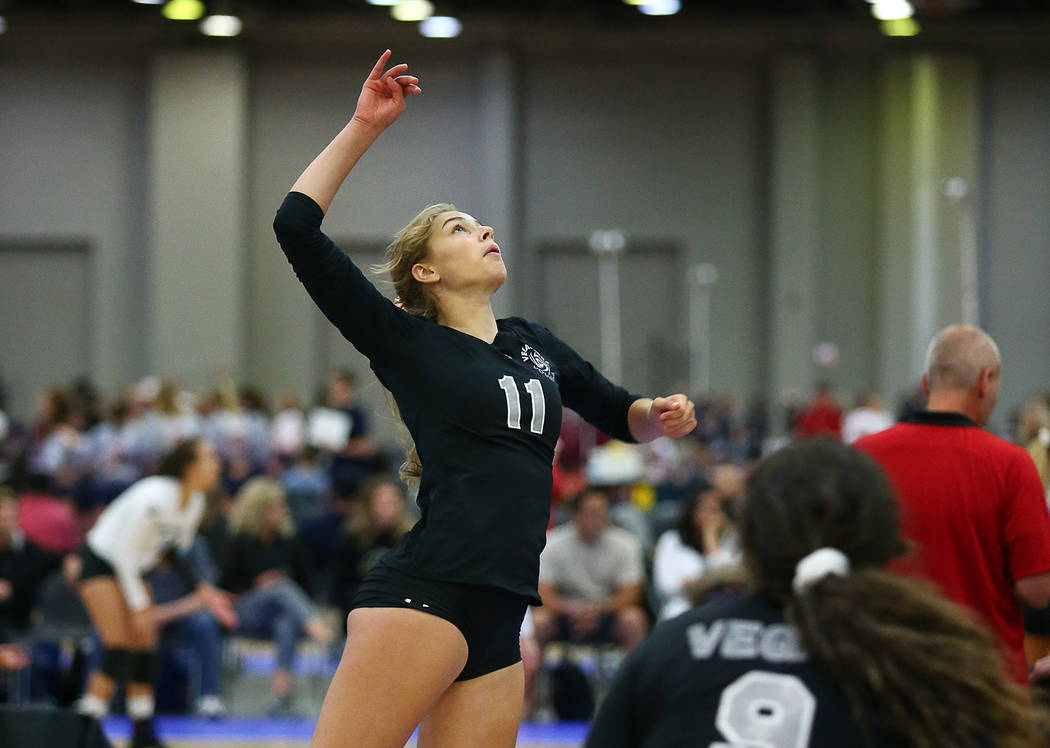 Looking to make key contributions to Boulder City High School's girls volleyball program, junior Sierra Orton and sophomore Kamry Bailey honed their skills this summer, helping lead their club team to a gold medal the at USA Volleyball Junior National Championships in Detroit, Michigan.
Orton and Bailey played for the Vegas Aces 15U Under Armour, which defeated Team Elite from Southern California 2-1 in the championship game. The team had an 11-0 record at the tournament held June 26-29.
"Last year, the team had a lot of success early but we came short at nationals," Orton said. "It was great this year to see us peak at nationals when it counted the most."
The Aces have been together for four seasons, and Orton just finished her second year with the program.
"Sierra is a key piece for us at the middle blocker position," head coach Ruben Herrera said. "She comes and does her job and plays her role. She takes care of the ball and doesn't make a lot of mistakes."
Herrera said first-year player Bailey made a key difference in the team's improvement this season and its position as one of the top teams in Nevada.
"This group has been together for a long time," Herrera said. "When Kamry came to us she was really raw as a player, but she gelled with this group and started every game for us. She became a key piece for us and was one of the missing links we had been looking for. It's been exciting to see her grow as a player since December."
Playing lights out when it mattered most, Bailey was named to the all-tournament team for her efforts.
"I was really excited to be named to the all-tournament team," Bailey said. "Volleyball has always been a team effort, but it was nice to get some individual recognition."
Excited to see his players find success on the summer circuit, Boulder City's first-year head coach Kurt Bailey said he expects both players to be better because of their experience.
"Like Sierra and Kamry, we have a lot of girls who play club ball," he said. "This gives them more opportunities to play and practice, which will only make them better in the long run. I'm excited to see how everyone has progressed as we come into the new season."
Contact Robert Vendettoli at BCRsports@gmail.com.