Little League dominates district championship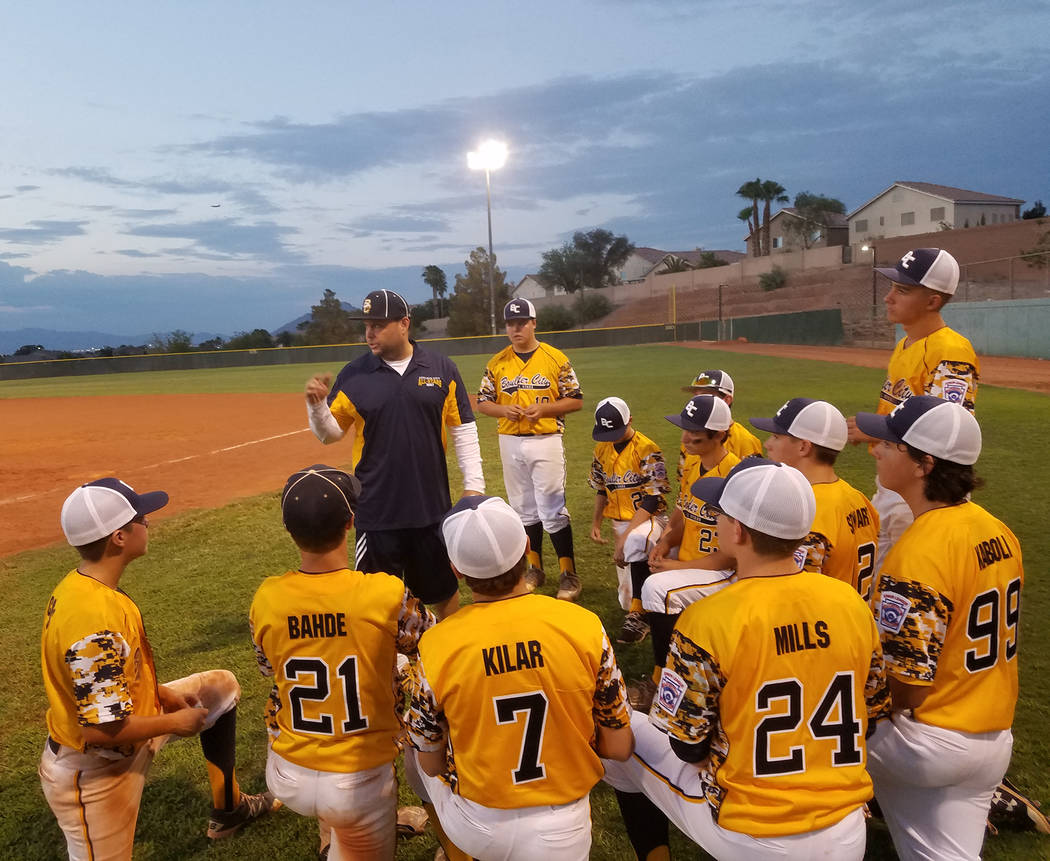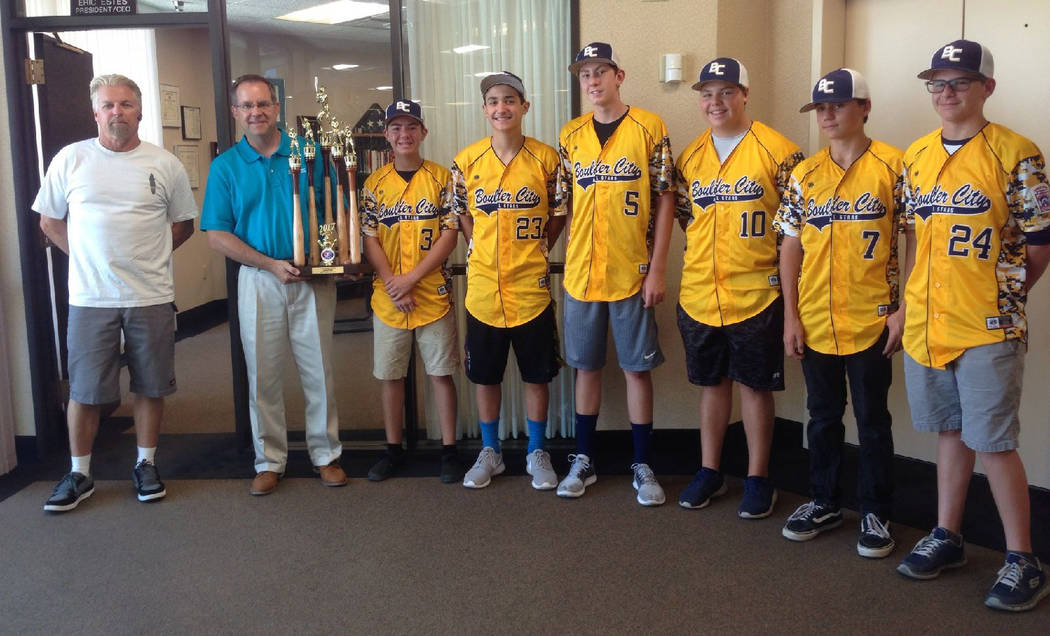 Outscoring their opponents 43-1, the Boulder City Little League juniors dominated their way to a District 2 championship July 13 at Arroyo Grande Park.
"I can't tell you how proud I am of the collective effort these boys put together," said head coach Don Trumble. "Everyone played a part in winning our district. Now it's time to focus our attention on state and hopefully on regionals."
Boulder City opened with a 14-0 defeat of Henderson, then mercy-ruled Silverado 18-0 in the semifinals before an 11-1 win in a rematch with Henderson in the championship game.
"It's always fun when your hard work pays off," Troy Connell said. "Our offense was dominant throughout the postseason. Everyone in our lineup came through each time they got in the box."
Joey Giunta started and won both games against Henderson, while Blaze Trumble picked up the victory over Silverado.
Giunta pitched a team-high 5 2/3 innings, allowing two hits and one run while striking out six batters. Trumble struck out three batters in his two-inning stint.
Allowing just six hits collectively over the three-game stretch, Connell (3 1/3 innings), Joey Camps (1 2/3 innings) and Scott Sicklebaugh (1 1/3 innings) dominated in relief.
"Really, the whole team has stepped up to provide us with great pitching," Giunta said. "If one of our pitchers has an off night, the rest of the guys are ready to step in. The whole team is ready to play wherever coach needs them to."
Leading the team in batting average, Scotty Bahde batted 6-for-7 with four walks, driving in four runs with two doubles. Bahde also tied with Giunta and Trumble for most runs scored with seven.
Trumble (6-for-11, seven RBIs, three doubles, one triple), Giunta (6-for-10, six RBIs, one double), RJ Kilar (5-for-11, five RBIs) and Matthew Felsenfeld (3-for-11, five RBIs, two doubles) supplied a majority of the team's run production.
Connell (4-for-13) and Sicklebaugh (2-for-7) chipped in three RBIs apiece, while Camps batted 4-for-12.
In reserve roles, Jamison Kaboli, Ian Mills and Bret Stewart each went 1-for-4.
Hoping to keep their bats hot and their pitchers fresh, Boulder City is currently playing in the Nevada Little League state tournament at Mountain Ridge Park through Saturday with a chance for a regional berth.
"We're just hoping to continue to keep the momentum alive," Don Trumble said. "We have as good a shot of winning this thing as anyone else. The boys have worked hard for this moment. We expect great things out of this group."
Contact Robert Vendettoli at BCRsports@gmail.com.