Likely league shakeup could benefit BCHS
January 3, 2018 - 2:58 pm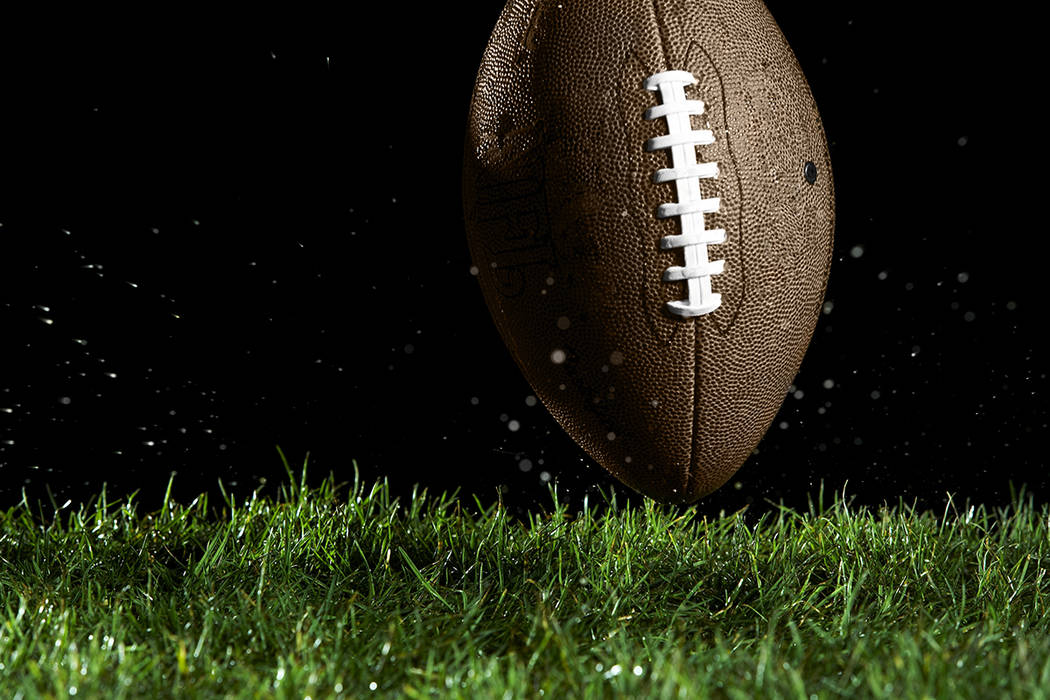 Pending a more than likely official vote from the Nevada Interscholastic Activities Association Board of Control on Jan. 17, the 3A classification is in line for a shake-up that could benefit Boulder City High School's sports program.
"Conference realignment is always beneficial for the league," said head football coach Chris Morelli. "It's unofficial at the moment, but I think the new proposed football league will be highly competitive and fair. We're looking forward to this upcoming season, no matter who's in the conference."
With the realignment of conferences because of the creation of a new 5A classification, the high school football landscape will look different next season, with former 3A powers Desert Pines, Mojave and Chaparral moving up to 4A.
Desert Pines and Mojave played for the 3A state championship in December.
With three juggernauts leaving, 4A program Rancho will move down to 3A, while 2A Democracy Prep will move up.
The 10-team single football league will consist of the Eagles and rivals Moapa Valley and Virgin Valley, along with Cheyenne, Del Sol, Pahrump Valley, Sunrise Mountain and Western.
"I think the most important thing about this year's realignment is that our rivals, even though they had a lot of success, still remain in our league," Morelli said. "The relationships and traditions our school has formed with Moapa Valley and Virgin Valley are too valuable. I'm glad we're all still in the same league."
Separating football from other sports, Mojave and Somerset Academy, Losee and Sky Pointe campuses, will remain in the 3A classification, while Sports Leadership and Management Academy of Nevada will join as a full league member.
Current 3A opponent Southeast Career Technical Academy will move up to 4A for all sports. The Roadrunners do not field a football program.
"I'm excited about the addition of Democracy Prep and SLAM Academy," said boys basketball head coach John Balistere. "We're losing Desert Pines, who's been good in our league for a long time, but adding two schools who I think will have success. I'm excited that our league is still going to be strong."
For all sports excluding football, the 3A classification will remain in its two-league format.
The Eagles will remain in the Sunrise League with Chaparral, Moapa Valley, Somerset-Sky Pointe, SLAM Academy, Sunrise Mountain and Virgin Valley.
Del Sol, Democracy Prep, Mojave, Pahrump Valley, Somerset Academy-Losee and Western will make up the Sunset League.
Contact Robert Vendettoli at BCRsports@gmail.com.