Lagan captures two awards at national competition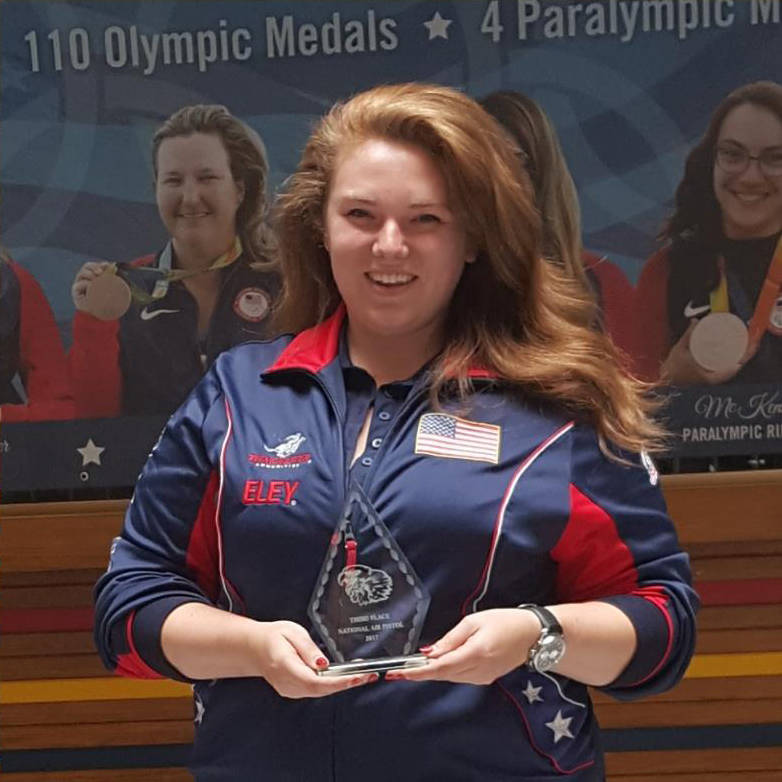 Lexi Lagan of Boulder City won first- and third-place awards during the National Rifle Association's Air Pistol National Championship held Sunday.
She won first place for the West Coast and third place in the national division.
Lagan, who is training at the Olympic Training Center in Colorado Springs, Colorado, said the championship was held in two locations at the same time: at the Olympic Training Center and the Civilian Marksmanship Program training facility in Anniston, Alabama. It was a combined men's and women's event consisting of 60 shorts over an hour and 45 minute period.
The top eight competitors for the first round advance to the finals, where they shoot 10 more shots that are scored to the 10th of a point, she said. The two scores are combined to determine the winners.
"For the West Coast, I had a sturdy lead of several points before the finals even started, which helped me out a lot. When it came time to exchange scores with the East Coast, they found out I had tied for second place with my friend Katelyn Alben. They had to go back through our score cards to determine who would take second and third, and she ended up winning the tie," Lagan said.
She said she was happy with her results, especially since she didn't know she would be competing that morning until the evening before.
She said she hadn't spent any time training for air pistol since the USA Shooting National Championships in June.
"My focus has been my other discipline, women's sport pistol, in preparation for .22 World Championship Selection in September. It was a surprising win, and I learned a lot about how to prepare myself with very little time," she said.
Lagan is training at the Colorado facility with an eye on making the nation's shooting team for the 2020 Olympics in Tokyo.
Hali Bernstein Saylor is editor of the Boulder City Review. She can be reached at hsaylor@bouldercityreview.com or at 702-586-9523. Follow @HalisComment on Twitter.