Lady Eagles state 3A golf champions
October 25, 2017 - 3:10 pm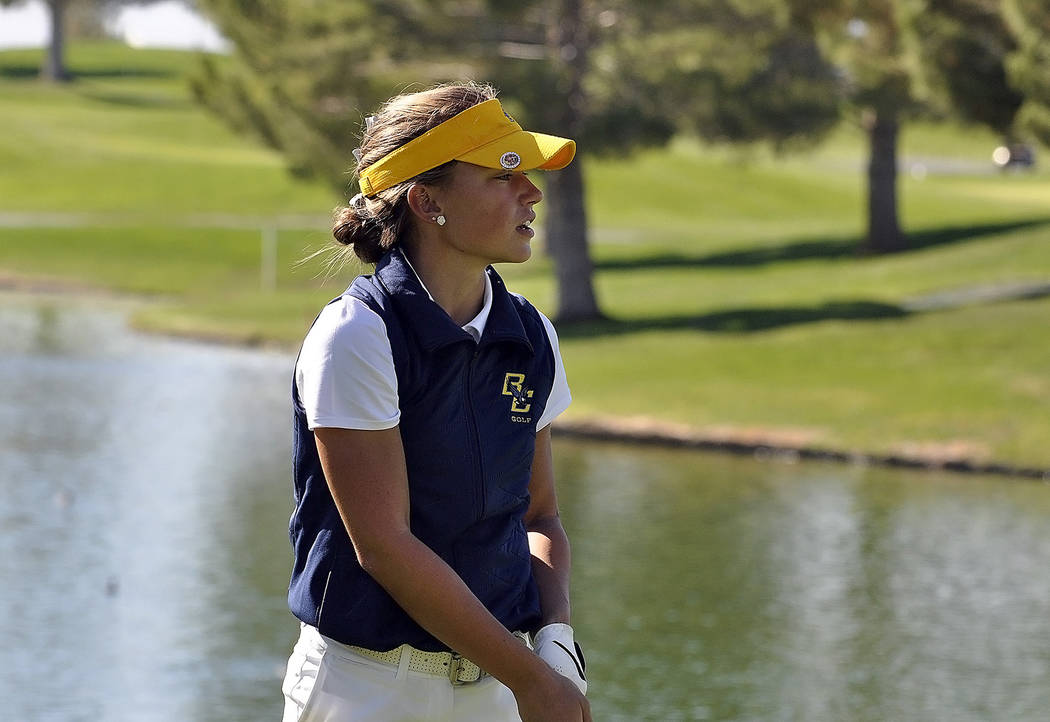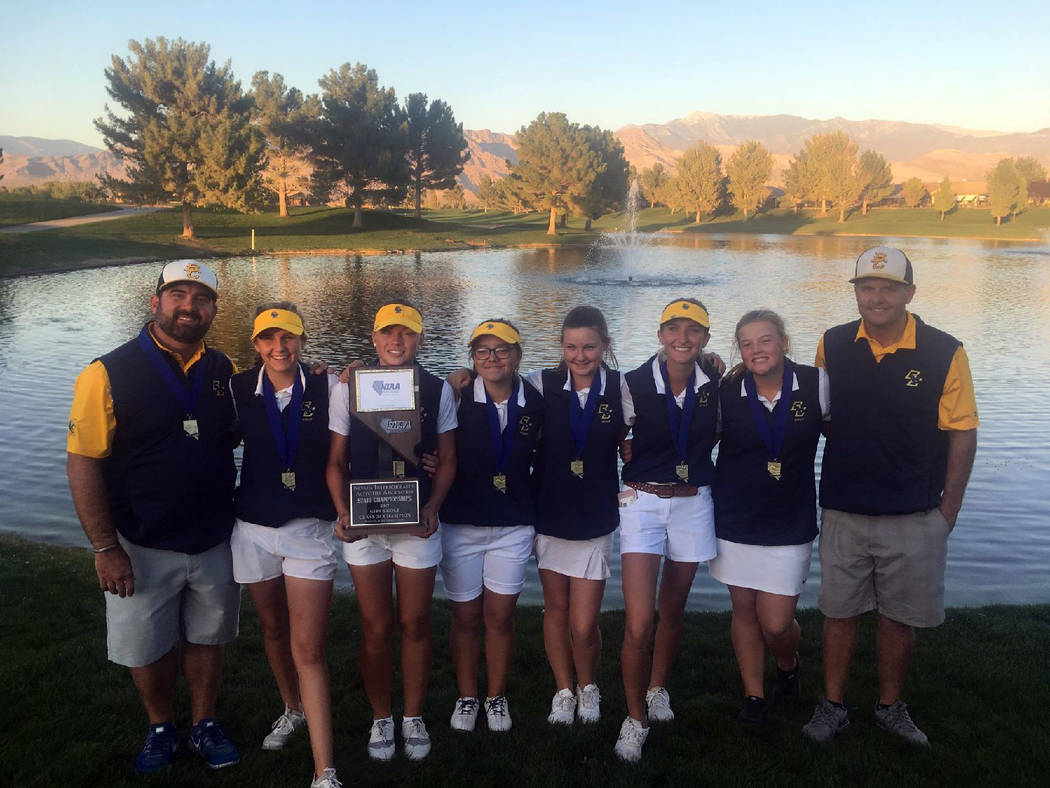 The Boulder City High School girls golf team captured its first 3A state championship since 2010 on Oct. 19 at Mountain Falls Golf Club in Pahrump, edging out Northern Nevada challenger Elko 704-741.
The girls stepped up their performance on the tournament's second day after getting a three-short lead on the first day of play.
Finishing as last season's 3A state runner-up to Elko, senior star Lani Potter said the Lady Eagles were motivated to create distance between themselves and the Indians, which led to a 345 team finish on day two after shooting a 359 on day one.
"None of us felt like we played up to our potential the first day, but even with not having our best stuff, we were still in the lead by three strokes," Potter said. "We were extremely motivated the second day to widen the gap, and we did. Even if we wouldn't have walked away with a state title, everybody gave their best effort, and I truly could not be prouder of them."
The Lady Eagles had three golfers inside the top 10, cruising on day two past rivals Pahrump Valley (753) and Southeast Career Technical Academy (779).
"We knew going into the season that, if we were going to win state, our two, three and four players needed to improve," junior Ryann Reese said. "Maddie (Walker) improved by 13 from last year's tournament, and I improved by 37 strokes. That was the difference between us winning the team title and finishing second again."
Leading the way for the Lady Eagles, Potter concluded her prep career with her second consecutive 3A individual state title with a score of 149. Western's Carolyn Lemon was her closest challenger with a score of 157.
"It felt very good to end my last high school golf season with another individual state title," Potter said. "I didn't play very well, but I gave every shot my best effort and kept a positive mindset. There is truly no better feeling than when I made my putt for par on the last hole and the whole team ran onto the green and hugged me."
Shooting a 75 on day one on the par-72 course, Potter finished day two with a score of 74, concluding her prep career as a two-time state champion and a one-time runner-up.
"Lani was consistent with her play throughout the tournament," head coach Andy Schaper said. "She has been fun to watch throughout her high school career. I feel she has had one of the greatest high school golf careers in the state of Nevada. She is a great competitor, and I can't wait to see what she does at the national level in college."
Reese finished seventh with an overall score of 168, shooting 86 on day one and 82 on day two. Also making the top 10, junior Madisan Walker finished with a score of 189, bring her day one total of 99 down to 90 on day two.
Sophomore Sydney Krumm rounded out the Lady Eagles' efforts with a 12th-place finish, shooting 99 on both days for an overall score of 198.
"We were extremely proud of ourselves because we worked so hard this season," Potter said. "Toward the end of the season, we finally started to really believe we could do it. I think believing in ourselves was what really won it for us."
Contact Robert Vendettoli at BCRsports@gmail.com.