Lady Eagles look to continue win streak
October 19, 2023 - 7:00 pm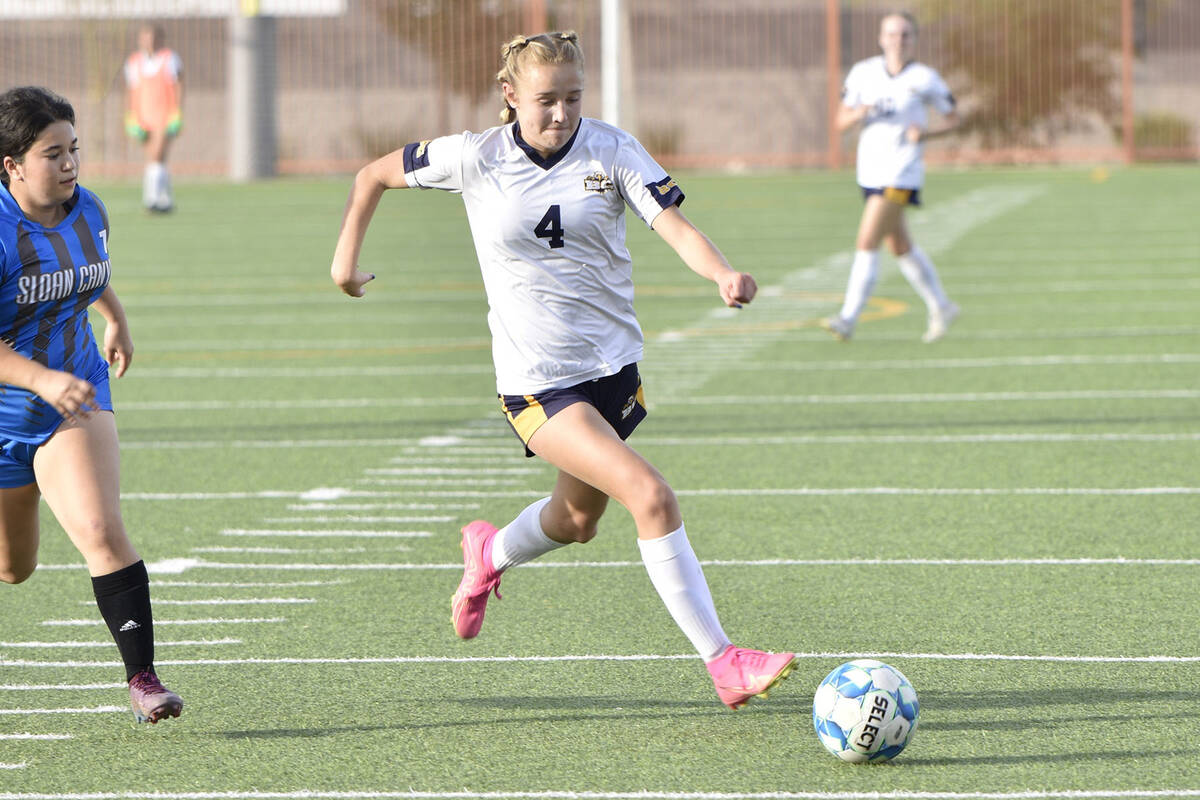 Extending their winning streak to five games, Boulder City High School girls soccer defeated Mojave 4-1 on Oct. 11 and Sunrise Mountain 8-2 on Oct. 17.
"Our win streak is good to see, especially with the manner and style that we have obtained it in," head coach Arnold Oeland said. "Our whole team is contributing, varying goals, varying attack lines. It's the ideal way to get ready for the playoffs."
Cruising past the Rattlers 4-1, senior Madison Hammond scored a pair of goals, while senior Indy Ruth and junior Makayla Nelson each added a goal.
Senior Natasha Oeland dished out a pair of assists for the Lady Eagles, while Nelson added an assist.
According to Maxpreps.com, Natasha Oeland currently leads the country with 30 assists.
"Having Natasha leading the nation is quite an honor," Arnold Oeland said. "It's humbling as a coach and it's even better to have Makayla — who is first in Nevada in goals scored — to have received those set-ups. They're quite the duo."
Routing the Miners 8-2, Nelson scored four goals for the Eagles, along with two assists.
Getting everyone involved offensively, Natasha Oeland scored a goal, along with junior Abigail Francis and sophomores Peyton Arboreen and Giuseppina Cimino.
Francis also dished out an assist, along with sophomores Sancha Jenas-Keogh and Kaila Shelton.
Looking to extend their winning streak, the Eagles will travel to Pahrump Valley today, followed by a home game on Monday against Mater East and home game against SLAM Academy on Wednesday.
Contact Robert Vendettoli at BCRsports@gmail.com.