Kodachrome's colorful landscape picturesque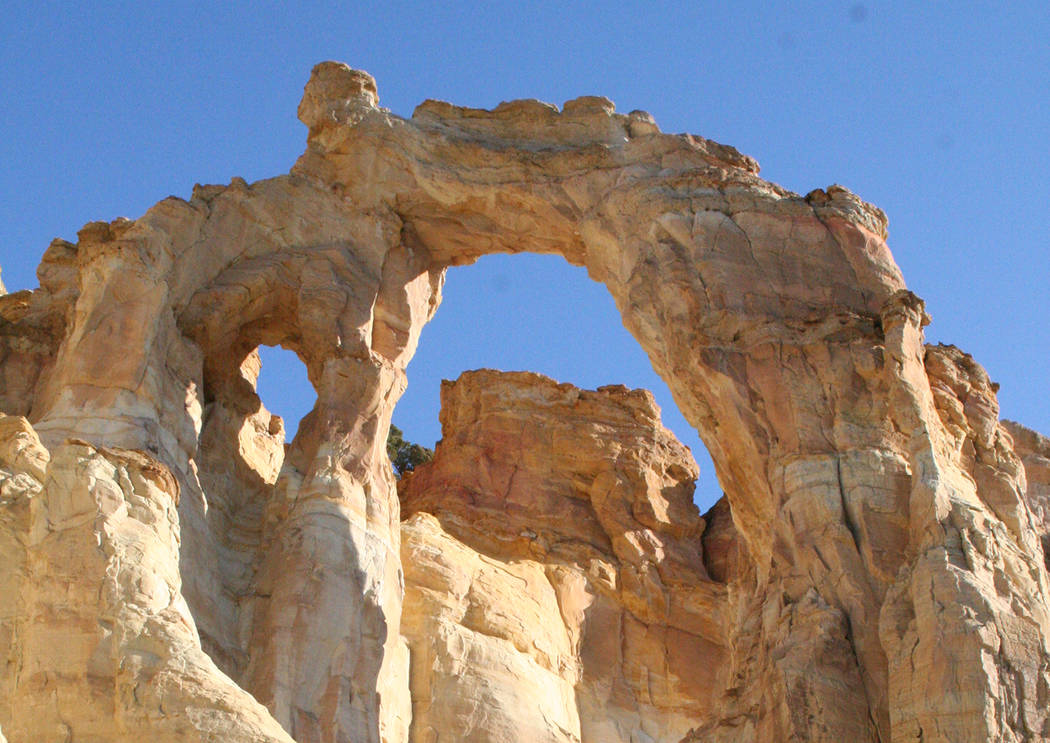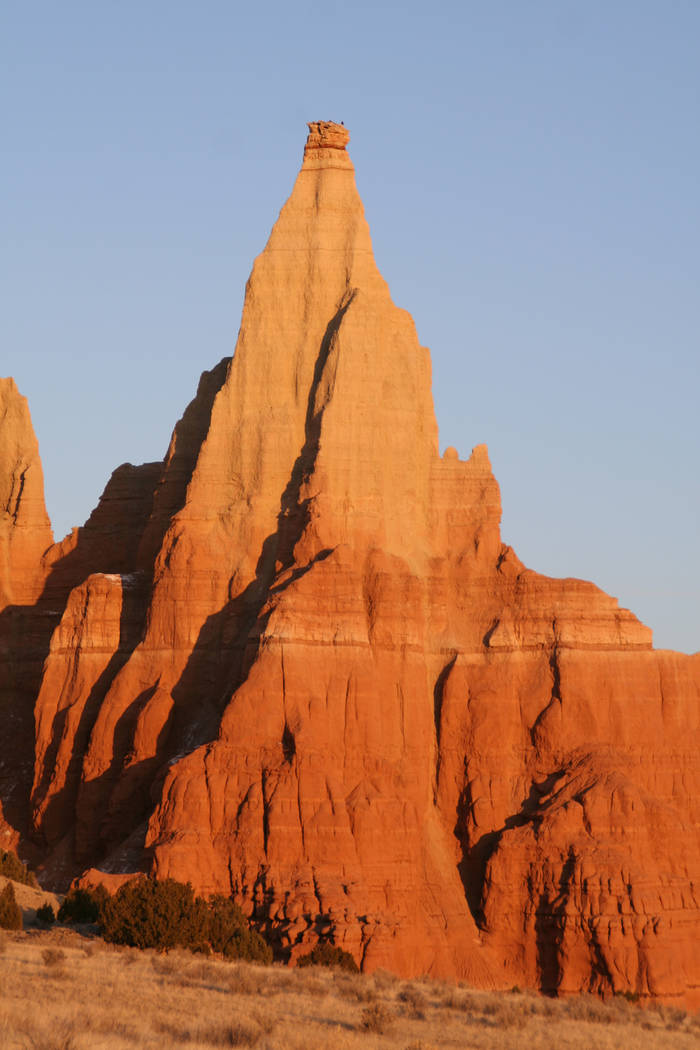 If you plan on a spring outing to Southern Utah, especially along Scenic Byway 12 to Bryce Canyon National Park or the Escalante area, an easy yet rewarding side trip is Kodachrome Basin State Park.
Here you will find a glorious landscape with five official hiking trails that lead to 67 sedimentary sandpipes, a large arch and monolithic spires. The trails vary from about one-half mile to 6 miles round trip.
The park, established in 1963, was named by the National Geographic Society on an expedition in 1948. Noting the landscape's eye-popping color, somebody took the trouble to get permission to appropriate the name already copyrighted by Kodak Film Corp., which manufactured Kodachrome, the favorite film for color photography in those days. Being so memorable, the name stuck.
The 2,240-acre park lies at an elevation of about 5,800 feet, in a semidesert in the upper Sonoran life zone. Vegetation includes pinyon and juniper, big sage, Mormon tea, Fremont holly and prickly pear cactus. Look for tracks of resident wildlife, such as mule deer, mountain lion, white-tailed antelope squirrel and coyote, along the trails.
You might want to start with the one-half mile Nature Trail where interpretive signs identify the flora, fauna and basic geology found in the park. Another great trail is the Shakespeare Arch/Sentinel Trail, a 1.7-mile loop trail. This features a fine arch that rises up about 75 feet from the ground.
Although not technically in the park, Chimney Rock is worth the drive out a 1½-mile, well-maintained, gravel road. You'll find there a 170-foot spire, tallest in the area.
There is a campground with a few dozen sites, for recreational vehicles and tents. Some may be reserved and some are first come, first served. Flush toilets and hot showers are available. The park is open from 6 a.m. to 10 p.m. year-round. Call 435-679-8562 or visit www.stateparks.utah.gov for more information.
If camping isn't your thing, there are even bunkhouses available in the park. These fill up fast, though, so be sure to make a reservation.
If you have the time, venture about 11 miles south from Kodachrome State Park on the main gravel road and you will see the left turn to Grosvenor Arch, well worth visiting. (Don't travel this road if it is raining or threatening to rain.)
Grosvenor, named for a former president of the National Geographic Society, is in what is still called Grand Staircase-Escalante National Monument, despite President Donald Trump's efforts to reduce its size. The formation is special because it is a double arch of immense size, the larger arch spanning about 100 feet.
You can view the arch from the parking area, but taking the 200-yard trail is worth it to see for yourself its marvel and speculate about how it was formed so gracefully by nature. Being paved, this trail is handicap-accessible.
Many of Deborah Wall's columns have been compiled into books about hiking in the Southwest. She is also the author of "Great Hikes, a Cerca Country Guide" and a co-author of the book "Access For All, Seeing the Southwest With Limited Mobility." Wall can be reached at Deborabus@aol.com.
Directions
From Boulder City drive north on U.S. Highway 93/95 for about 20 miles to Las Vegas, exit right to Interstate 15 north and drive 125 miles. Take Exit 16, Utah 9 (Hurricane/Zion National Park). Follow Utah 9 for 57 miles through Zion and turn left at Mount Carmel Junction onto U.S. Route 89. Drive north 43 miles and turn right onto Utah 12. Follow for 26 miles to Cannonville and go right. Go south on Cottonwood Canyon Road for 7 miles and go left into the park.