Volleyball leaders together for one last round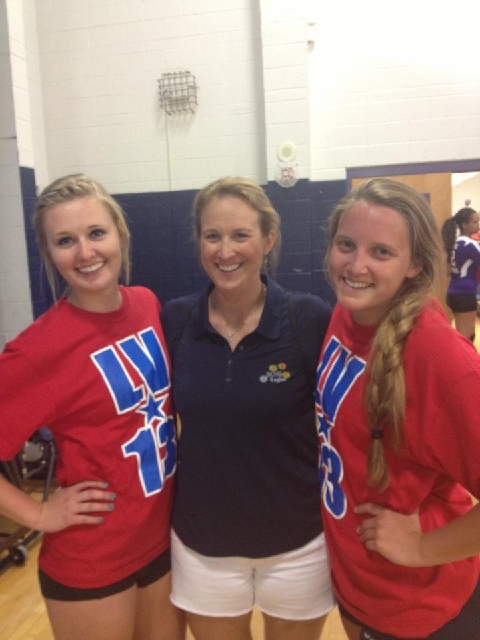 Avalon Frantz will play Division I women's volleyball next fall at the University of Houston. But before she went, the all-state setter got one last memory of high school competition.
Frantz and high school teammate and longtime friend Mallory Bird, an outside hitter, got to play for the Sunrise League in the Division 1-A Senior All-Star Game on May 30 at Canyon Springs.
The Sunset League all-stars won the close contest, defeating the Sunrise League all-stars 25-23, 17-25 and 15-13. Frantz had 15 assists and three aces, while Bird made two kills and one block in the loss.
Boulder City's Cherise Hinman coached the team.
"I'm glad I got another chance to play with Mallory and coach Hinman," Frantz said. "The last time we all were together on the court was a season-ending loss and not so good a memory. I am glad we had the opportunity to play some fun volleyball and cooperate with girls from opposing teams."
In the fall, the Lady Eagles were 28-8 overall and 12-0 in the Sunrise League. They were upset by Chaparral, a team they beat twice in league play, in the Southern Region semifinal.
Frantz was named first-team for All-State, All-Southern Region and All-Sunrise League. Bird was named All-Southern Region second-team and All-Sunrise League first-team. Hinman was named Sunrise League Coach of the Year.
"It was awesome coaching all these talented girls in the all-star game and to see Avalon work her magic with the senior all-stars of the league," Hinman said. "Mallory also had some great plays. I will miss coaching Avalon and Mallory."