Van Diest chosen for national baseball program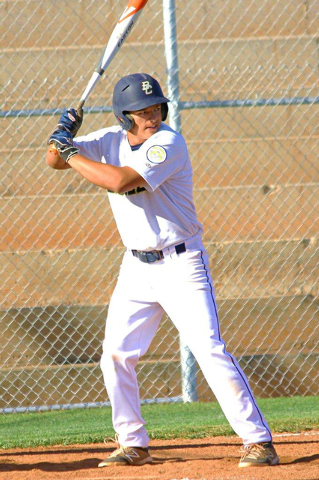 Preston Van Diest, who will be a sophomore at Boulder City High School this fall, has been selected to join a national age-group baseball team that will compete as part of the acclaimed Baseball Factory.
Van Diest, was chosen after tryouts in June from among thousands of players nationwide. His first tournament will be the Sophomore Fall Classic on Oct. 1-5 in Peoria, Ariz.
He will be coached by former professional baseball players and play in front of Major League Baseball scouts.
"This is an honor to be selected to such a great team and I look forward to playing hard and becoming a better player," Van Diest said. "It will be exciting to travel and play against national competition."
Baseball Factory offers hand-on training to help players develop to their full potential, with an emphasis on helping them compete at the college baseball level.
Van Diest was a key player at several positions, including pitching, and with his hitting for the Eagles varsity team last spring as a freshman. The Eagles played deep into the Southern Region state playoffs before being eliminated.
This summer Van Diest was again a key player as the Eagles 16-under team reached the championship game of the Connie Mack Summer Baseball League. The 16-u team ended 22-4-1.
But fame has a price.
Van Diest will have to cover a portion of his travel expenses (transportation, food, lodging), which will amount to $3,000. He and his family, along with some teammates, will be holding a few local fundraisers to help raise the funds to make the trips possible.
"This is a once-in-a-lifetime opportunity and I hope the community will pitch in and help Preston," said his mother, Maria Van Diest, who works at the Boulder Dam Hotel downtown. "We will find a way."