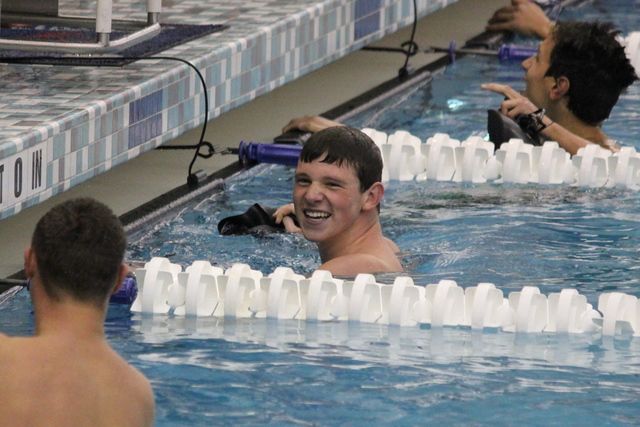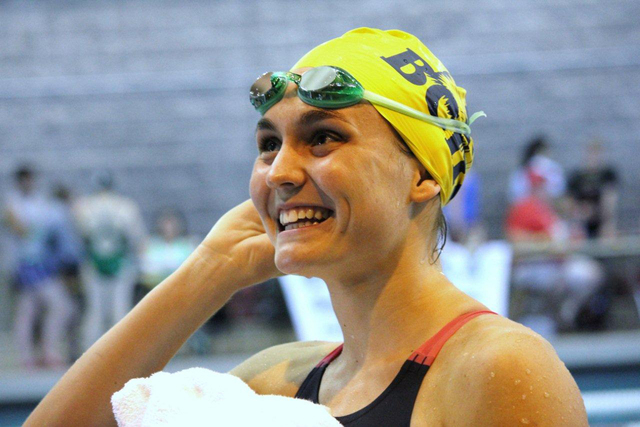 When teams win state championships, they are usually full of talent, and awarding the postseason honors is not always easy.
Such was the case Friday at the Boulder City swimming banquet at the school. It was a continuation of the postseason awards for Boulder city swimmers.
"We have so many great kids that deserve every award we give and much more, but it is not an easy task," said Boulder City swim coach Sara Carroll, whose boys and girls teams won state championships in May. "This is a very competitive bunch."
It was the fourth consecutive state title for the boys, seventh overall, and second straight for the girls, giving Carroll nine state titles in her 20 seasons at the school.
Senior Jared Smith and junior Alex Hubel were honored as the Division I-A Southern Region Swimmers of the Year at the region meet.
While it is a repeat award for Smith, it is Hubel's third consecutive time earning the award. Hubel shared the award with Smith the past two seasons and with Dylan Bunch as a sophomore in 2012.
Hubel won region and state titles in the 50- and 100-yard freestyle. Her times at region were good enough to make her an All-American in both events, and clinched the Southern Region Swimmer of the Year honor for the third consecutive time.
"It is an honor to have been chosen as the Southern Region swimmer of the year for the third year in a row," Hubel said. "I don't feel that an award like this is something you can expect, because there are so many swimmers deserving recognition for putting in major time and effort to reach their goals. Each season allows all swimmers the chance to set higher goals for themselves with the possibility of being recognized. I'm looking forward to the 2015 high school swim season."
For Boulder City, Hubel and Sam Sauerbrei received outstanding performance of the season.
Seniors Joey Gebhart and Cori Molisee received athlete of the season.
Elise Echeverria, Nick Lara, Cade Braden and Rachael Grothe garnered most improved swimmers. Each was key throughout the season to the Eagles and Lady Eagles repeating as region and state champions.
Evan Klouse and Montana Lloyd were honored as most inspirational, while Adam Peterson and Natalie Grothe received the coach's award for their outstanding seasons.
Smith was one of four seniors (along with Gebhart, Peterson and Klouse) who helped lead the Eagles to four consecutive region championships and four consecutive state titles. He posted excellent times in the region, but was slowed a bit by the flu at the state finals.
"I am grateful to have won the Swimmer of the Year award at the region, but it is really about the team," Smith said. "I have been swimming with the same group of teammates since I was in elementary school. They are a great bunch of friends and saying goodbye is not going to be easy. It will be one of the hardest things I've ever had to do. They were all amazing."