Teams still on winning streaks
April 23, 2014 - 12:43 pm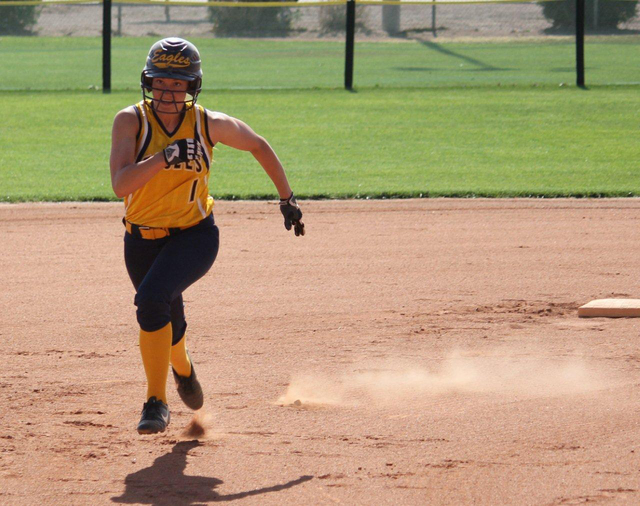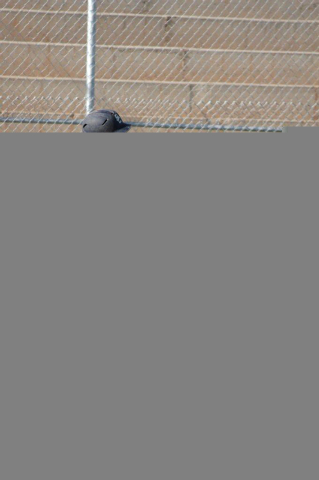 The Boulder City baseball and softball teams have returned from spring break and games in California to start the second half of the season this week.
Both are battling for first place and are looking to pull away from the competition.
"The break is over, now it is time to focus on the second half of the season and what needs to be done," softball coach Angelica Moorhead said.
The girls lost both games in California, but Moorhead chalks it up as a learning experience.
"We played our two games in Cali and lost both, but it was a good experience against top competition and an eye-opener for us," Moorhead said. "They were both good clubs and showed us that we still have a lot to work to do to get better before we get to our region and state playoffs."
The Lady Eagles are 16­-5 overall and unbeaten in the Sunrise League with a 7­-0 record after a 7­-0 victory Tuesday against Virgin Valley.
Both the Eagles and Lady Eagles play nonleague home games at 6 p.m. today against Foothill and Friday against Del Sol before returning to their Sunrise League schedule Monday with a road trip to Chaparral.
"Those California games were games that will prepare us for our games Thursday and Friday," Moorhead said. "We are looking forward to a good second half of the season. As we always say, if we play our game, have little or no errors, and put the ball into play, we should win ball games."
Chaparral is one of the three teams fighting for first place against the Eagles' baseball team. The Eagles lost their first league game of the season only days before spring break, but remain in a three-way tie for first place with Tech (10-3, 5-1) and Chaparral (9-5, 5-1) at the start of this week.
The Eagles were 2-1 on their trip to San Diego where they also attended a San Diego Padres home game.
They defeated Virgin Valley 16-1 in five innings Tuesday. Their Sunrise League record is 6-1, and they leaped into first place with a tiebreaker edge over Chaparral whose only league loss was to Boulder City.
The Eagles are 14-4-2 overall.
They scored eight runs in the bottom of the first inning and added six in the fourth inning to beat the Bulldogs. Colton Bosnos went 2-for-3 with three RBIs, Peyton Koopman was 3-for-4 with four RBIs, and Tayler Wold was 2-for-2 with four RBIs.
On April 15, Bosnos went 3-for-4 with a double, a triple and one RBI to lead Boulder City to a 9-0 win over Kearny (Calif.) at the Lions Tournament in Poway, Calif. Austin Shepard was 1-for-2 with a double and two RBIs and Seth Kermode went 2-for-2. Mario Castanon and Preston Van Diest combined to pitch a three-hitter. Castanon recorded the win, allowing the three hits and striking out three in five innings.
"We had a good trip to California and played well there. The kids had a good time and got some valuable experience," baseball coach Bobby Reese said. "We begin the second half of the season at the top of the league and every game is important to win. The team that plays well over the next few weeks will separate itself from the pack."
Lady Eagles fundraisers
During the Friday softball game, the Lady Eagles are having a $1 per ticket raffle with multiple drawings for a 40-inch flat-screen smart television, as well as zip line tickets, retro jerseys and other items.
On Saturday, the Lady Eagles are hosting another dodge-ball tournament starting at 10 a.m. For more information on the fundraisers, call 702-499-2829. Registration closes Friday for the tournament.
Boys Golf
Luke Logan fired a 3-­over-­par 73 at Wildhorse Golf Course Monday to lead the Eagles as they won the top five individual places en route to winning a three­-team Sunrise League match. The Eagles shot a team score of 378 to beat Virgin Valley (471) and Moapa Valley (482). Boulder City's Christian Hudleson shot 76, followed by teammates Kyle Effertz (77), Kyler Atkinson (78) and Marcus Walker (78).