Strong players may lead high school tennis teams to playoffs
September 10, 2014 - 12:41 pm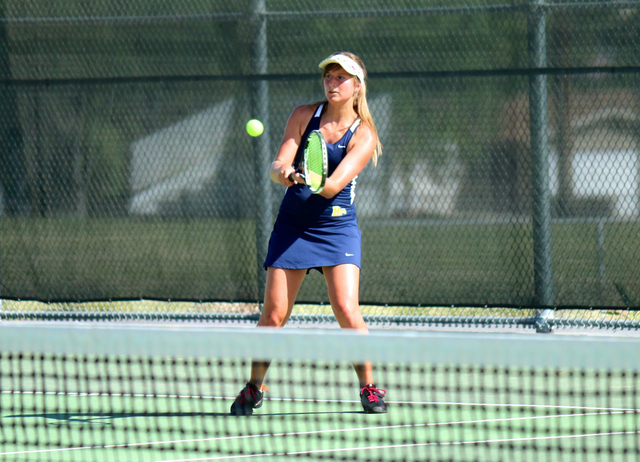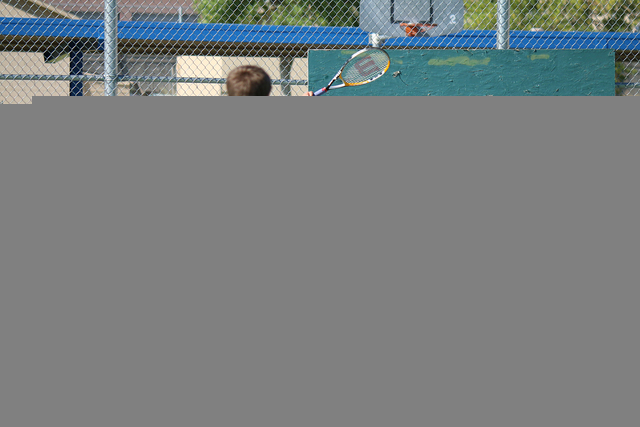 The tennis season has begun and both of Boulder City's teams are looking to make the playoffs.
The girls are strong with a senior-led team that was undefeated in Sunrise League play a year ago. The boys, with three starting freshmen, are looking to qualify as a lower seed.
Both Boulder City teams play at 3 p.m. at home today against visiting Chaparral.
"We have a lot of senior leaders and the league matches should show that we are strong enough to return to the playoffs," girls coach Katy Nash said. "The girls are working hard and are focused."
The girls team improved to 1-2 overall but 1-0 in Sunrise League play with a 14-4 victory against Del Sol at home on Friday. The No. 2 doubles teams of sophomore Natalia Fullmer and senior Iris Meijer, and No. 3 doubles team of McKenna Frazier and Kyra Yamamoto each were 3-0 to lead the win.
Leading the Lady Eagles this season also will be No. 1 singles player senior Melissa O'Berto. The No. 2 singles player is senior Arianne Hess. The No. 1 doubles team consists of seniors Alexis LeMaster and Sariah Gneiting.
Last season, the Lady Eagles were 13-1 overall and 12-0 in the Sunrise League to clinch the No. 1 seed. They reached the semifinals of the Southern Region playoffs.
"We are fired up about the season and making back to the playoffs," Hess said. "Most of us are seniors and we should be even better than last season. We hope to do better in the regional and advance to the state tournament."
The boys team is coached by Eric Speaker for the 13th season. The Eagles are led by No. 1 singles player and freshman Andre Pappas and No. 1 doubles player senior Eric Gros.
Rounding out the Eagles are No. 2 singles player Gavin Morris and No. 3 singles player freshman Tanner Montgomery. Playing No. 1 singles with Gros will be junior Jacob Harrisson. The No. 2 singles will be junior Aidan Schofield and freshman Adam Clary.
The boys team fell to 0-3 overall and 0-1 in the Sunrise League when it lost its league opener 12-6 Friday to Del Sol. Pappas was 3-0 in singles for Boulder City, and Montgomery went 2-1.
A year ago they struggled to a 3-9 record.
"This season there will be a lot of learning, as we play three freshmen and three juniors, along with our senior Eric, but we are going to play each match hard and see if we can't win enough matches to make one of the lower seeds in the playoffs. The kids believe in themselves," Speaker said.
The talk surrounding the boys team is about the future.
"But with the young talent here in our freshmen, everyone is talking about the next season and how good we can be," Morris said.
"We can gain a lot of experience this season that will help us be that team next year. We have to keep our focus on this season."