Star athletes Koopman, Masterson recognized with All-State honors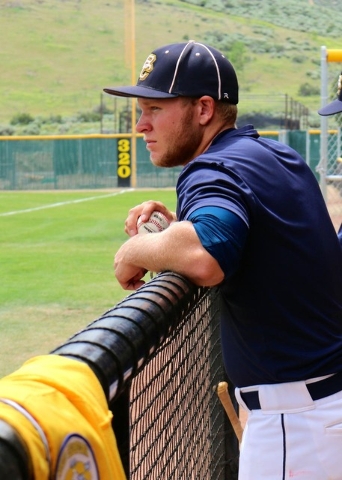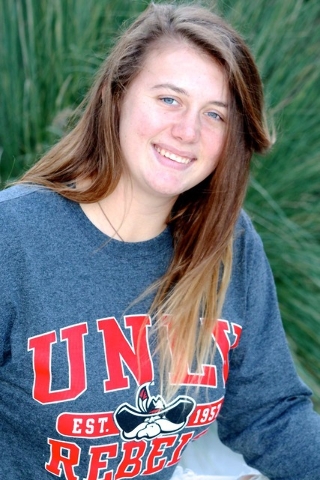 Boulder City High School new graduates Peyton Koopman and Charlie Masterson are a pair of generational type athletes for the Eagles. Four-year contributors for their respective programs, the dynamic duo has left a legacy at Boulder City that will be tough to be match following their departures. Athletic royalty in their community, Koopman's and Masterson's achievements haven't regulated them to just their rural area, having being highlighted this past week as Nevada All-State selections for their respected sports.
For baseball, Koopman was not only recognized as one of the state's top two-way players, but also the premier athlete in his classification. Earning Division I-A Southern Region as well as Sunrise Division player of the year honors, Koopman etched his place in Nevada prep history following a senior campaign in which he was both clutch at the plate and on the mound.
Capping off a storied prep career with the Eagles, in which he threw a perfect game and smashed home the state championship game-winning home run in his final month in a Boulder City uniform, Koopman finished his senior year with a 8-2 record on the mound, a 3.02 earned run average and 56 strikeouts, while batting .504 with 41 runs batted in, 11 doubles and three triples and home runs apiece.
"It has been a fantastic four years getting the opportunity to coach Peyton," Boulder City head coach Bobby Reese said. "What an incredible way to finish with his last at bat. It was something that was made for Hollywood; crazy with social media how it has taken off. All his hard work has paid off. He has left a legacy at Boulder City High School and he should be proud of that. I wish him the best of luck and I know he will continue to excel."
A career .407 hitter for the Eagles during his four seasons with the program, Koopman amassed 151 hits during his tenure, tallying 115 RBIs, 29 doubles, 11 triples and nine home runs, while compiling a 21-4 record on the mound with a 3.83 ERA and 120 strikeouts.
According to the Nevada Interscholastic Activities Association record books, Koopman's 21 career victories are tied for eighth all-time among varsity baseball competitors, tied with former Northern Nevada pitcher J.R. Murphy from Truckee.
A four-year two-way contributor as well for the Lady Eagles, Masterson found herself among the state's best during her senior campaign, earning Division I-A Sunrise player of the year honors, as well as a All-State second team selection.
Guiding Boulder City to just one game short of a state banner, the Division I-A state runner-up Lady Eagles leaned heavily on Masterson's shoulders where she once again delivered in the clutch.
Wrapping up an incredible prep career that saw her carry the program to new heights under head coach Angelica Moorhead, Masterson concluded her senior campaign with a .610 batting average and 55 RBIs, along with 12 doubles, five home runs and three triples at the plate, while compiling a 20-7 record on the mound, with a 1.22 earned run average and 193 strikeouts.
Numbers aside however, it was the UNLV commit's mindset to getting her team better each week and focusing on the positive in her ball team that earned her the most praise from her head coach.
"Charlie was so valuable to us both on and off the field," Moorhead said. "A great leader by example, a phenomenal player with an outstanding work ethic and just a great down to earth, humble young lady. We will miss her tremendously, but look forward to watching her play at UNLV. We will make adjustments to the program, just like all coaches need to, when you lose a great player like Charlie."
Concluding her career with a .582 batting average with 224 hits, Masterson drove in 197 runs during her four-year tenure, while garnering 47 doubles, 19 home runs, 13 triples and 187 runs scored. Even more dominant on the mound, Masterson compiled a 62-22 record for the Lady Eagles as the team's ace each season, garnering a 1.30 earned run average and a 627 strikeouts.
For her efforts, Masterson's statistics are scattered in the Nevada prep record books on the mound and offensively, ranking offensively first in batting average, fourth in RBIs, doubles and runs scored, fifth in triples, sixth in hits, and 10th in home runs, while ranking third in strikeouts and fifth in career victories.
"It's truly been an amazing career and I've enjoyed my tenure here," Masterson said. "It's bittersweet that it's over, but I'm looking forward to establishing myself now at UNLV next season."
Senior Nolan DeSantis earned All-Southern Region and All-State honors following a season in which he batted .350 with 22 RBIs, nine doubles, five home runs and three triples.
Coach Reese was named the state coach of the year for Division I-A.
Joining Masterson on the All-State first time is senior Kylee Hamel.
Contact Robert Vendettoli at BCRsports@gmail.com.