Sauerbrei heading to Iowa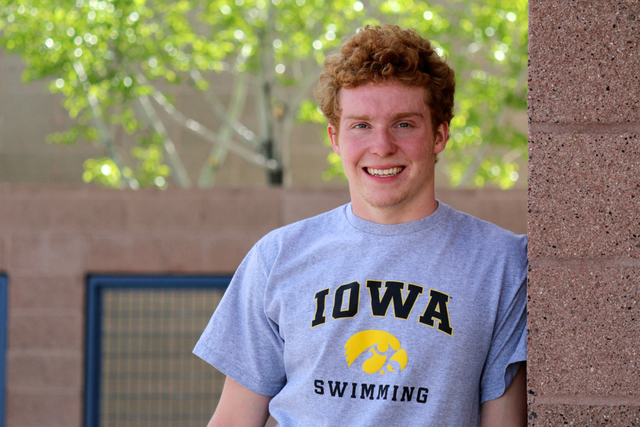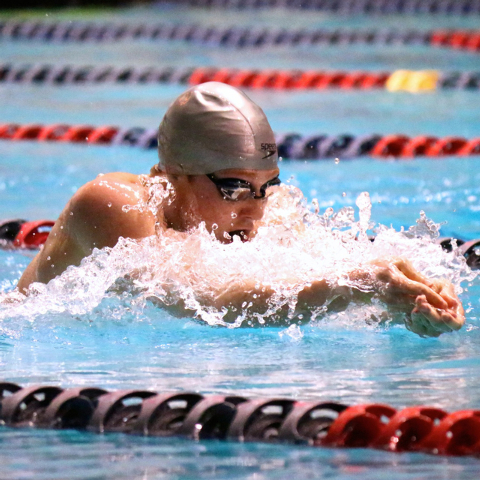 Boulder City High senior Sam Sauerbrei has signed a national letter of intent to swim for the University of Iowa.
"Joining the Big 10 Conference is a thrill and I thought Iowa was a great choice to be able to excel at my events and contribute to the team," said Sauerbrei, who chose Iowa over the University of Connecticut and University of South Carolina. "It was the best fit for me of the schools that I narrowed it down to."
Sauerbrei is one of the nation's best swimmers in the 200-meter butterfly and the 200-meter and 400-meter individual medley. He currently is a member of the Boulder City/Henderson Heatwave amateur swim club's national training group under head coach Mike Polk.
He has helped the Boulder City High School boys swim team under coach Sara Carroll win Division I-A state championships in his three seasons and extend the Eagles' streak to four consecutive state titles.
"Sam has been improving each year and working hard," Carroll said. "Iowa will be a good fit for him and we wish him much success there."
A few of his achievements include high school All-American honors, U.S.A. Swimming Scholastic All-American, Nevada All-State academic member and multiple Heatwave age-group team records.
His goal this year is to set the school record in the 200 individual medley where his best time is 1:52.0, just behind Bret Lundgaard's school record of 1:51.5.
"My biggest individual goal this season is to get the record in the 200 IM," he said. "As a team, we are shooting for No. 5 in a row this season and the seniors on the team are hoping to make it four for four during our career here just like the seniors last season."
Sauerbrei began swimming with the Heatwave at age 7 in Henderson and started school in Boulder City when he was in the sixth grade.
Sauerbrei is committed.
Swimming is a unique sport where there is no official off season. It is a 365-day-a-year sport that requires a long-term commitment to see success. In the national training group, swimmers like Sauerbrei are usually in the water about six days per week, up to 15 hours, plus three to four hours per week of land training.
"I know how hard I have worked and the effort I put in, as do many swimmers, and so getting the scholarship to swim in Division I in college makes it all worthwhile," Sauerbrei said. "I am really excited about swimming in college and I am looking forward to next fall."
Only 17, his dedication made him an accomplished swimmer and earned him spots on the travel teams where he competed in U.S.A Swimming events in Hawaii, Florida, Texas, Washington, Oklahoma and California.
High school swimming for the Eagles and coach Carroll allowed the "fun" to return to a very demanding sport.
"I like the team aspect of high school swimming because it is different from the individual aspect of club swimming," Sauerbrei said. "High school swim has less pressure and is a more fun and relaxed environment where you can cheer your teammates."