Opponents, fans experience double vision
January 9, 2014 - 5:06 am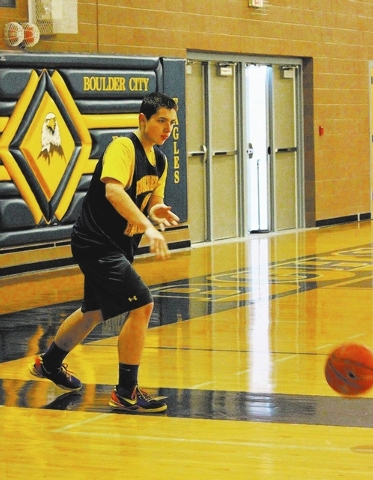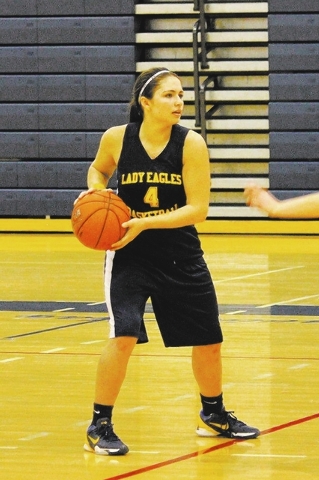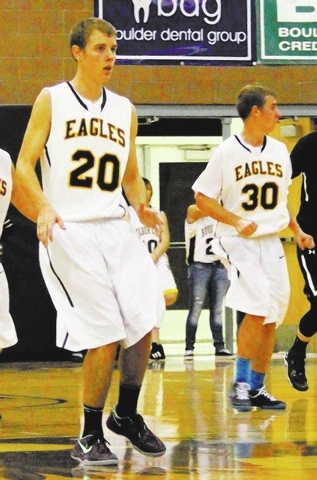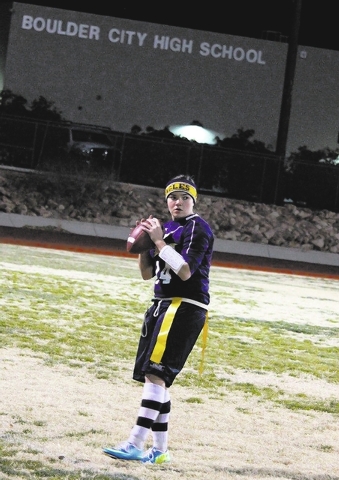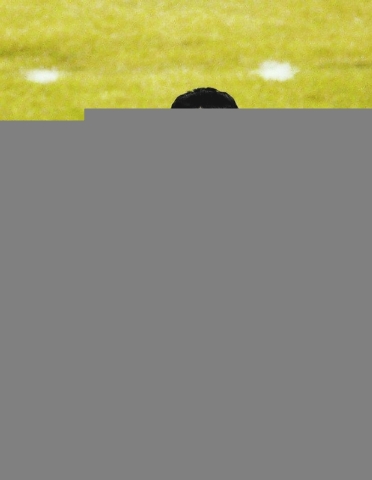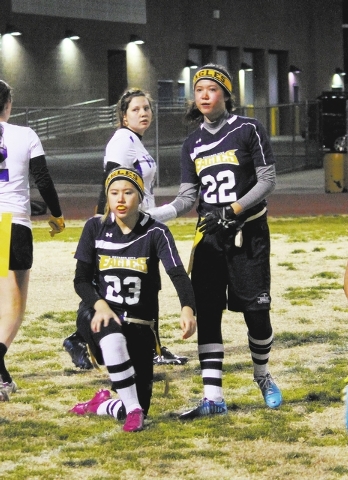 At times, visitors to Boulder City High sports games might want to rub their eyes to make sense of what they are seeing. The school's opponents are not seeing double, but you can't blame them for thinking their sight might need adjusting.
There are just a lot of Boulder City athletes who look like each other.
That's because Boulder City High School currently has 19 pairs of siblings participating in the six winter sports — boys and girls bowling, boys and girls basketball, girls flag-football and wrestling — and cheerleading, which is considered an activity.
There are sets of twins, too, with seniors Marcus and Nicholas Walker on the boys basketball team and Jimmie and Katlyn Daly playing boys and girls basketball, respectively.
"When they are in a game, I have no trouble telling them apart because of the uniform number or their style of play," boys basketball coach John Balistere said. "But at times in practice I'll confuse Marcus and Nicholas, and call them by their brother's name. It happens."
The Walker twins have been confusing coaches and opponents for years.
"Nicholas and I have played soccer and basketball together on the same teams since we were little. It's fun," said Marcus Walker, who has been the leading scorer this season for the Eagles varsity basketball team and selected to the all-tournament team at the Paloma (Calif.) Holiday Classic. "We always know where the other is on the field or the court, which is an advantage — especially when we were younger when most kids can't pass or give and go.
"In my family it is a rule — to support each other. We don't really have a sibling rivalry, and we push each other to be better all the time. We keep each other motivated. We are also honest about how each can improve."
Sometimes, it's hard to tell which one made the great pass, or the bad one.
"It's awesome to play soccer and basketball with Marc most of the time," Nicholas Walker said. "But because we are identical twins we both get the blame for each other's mistakes, and we both get the credit for each other's successes.
"One game freshman year, the basketball referee gave all of the fouls to me and I fouled out. It made me so mad since it was against rival Moapa Valley. That same year, the girl who kept the stats couldn't tell us apart, so the coach would just announce how many points the Walkers got together. We thought it was funny."
For the Walkers, there is always someone close by who wants to play the sport.
"You don't have to go far to find a second player," Nicholas Walker said. "Whether soccer or basketball, we always trained together We rebound for each other and practice shooting. We each have our own strengths."
The current list (alphabetically by last name) of siblings in the winter sports and activities are:
Cortney (boys basketball) and Kaitlyn Blumenthal (girls basketball); Brady and Logan Branscum (wrestling); Jeanne (flag football) and Trenton Carmell (boys basketball); Hannah (girls basketball) and Samuel Doane (wrestling); Aimee and Taylor Finn (flag football); Jimmie (boys basketball) and Katlyn Daly (girls basketball); Collin and Devin Fox (wrestling); Alan (boys basketball) and Sariah Gneiting (girls basketball); Hannah (cheerleading) and Samantha Hanson (girls basketball); Cameron and Logan Kanaley (flag football); Evan and Nolan Long (boys basketball); Reyna (girls basketball) and Vanessa Montes (flag football); Alexandria and Victoria Mulheron (girls basketball); Mackenzie (girls basketball) and Zach Murphy (boys basketball); Austin and Tyler Newby (boys basketball); Summer (girls bowling) and Taylor Smith (cheerleading); Nelson (wrestling) and Preston Van Diest (boys basketball); Marcus and Nicholas Walker (basketball); and Julia (girls basketball) and Lane Worrall (boys basketball).
Some of the siblings have a more intense rivalry.
"I am obviously the better player," suggests Jimmie Daly. "We often train together and we learn from each other and push each other, but I always tell her I am better and she thinks she is better. That's just another thing she needs to learn, that I am the better player."
Katlyn smiles at her brother's claims and whispers, "I let him think he is better, but I am teaching him to play the guard position. We have a huge rivalry. We support each other and no one screams louder at our games than Jimmie. Having so many brothers and sisters out here lets everyone know we have so much support at our school. It's one reason Boulder City is so successful, because we have a great fan base of family members."
Jimmie served as the volleyball team manager for three seasons so that he could be close to Katlyn and support her efforts.
"It was amazing to know he always had my back out there, always encouraging me to do better. He watches and then tells me where I could do better," Katlyn said. "I love to watch him play basketball and scream for him to do well when he gets out there on the court. I want to see him succeed at what he does."
Trenton Carmell has stopped giving advice to his younger sister.
"She doesn't listen," said Trenton, the junior starting quarterback this past fall for the varsity football team and now a guard on the varsity basketball team. "My sister and I are always competitive with each other. We are always trying to prove we are better than the other."
Jeanne, a sophomore, is the starting quarterback on the Lady Eagles flag football team that begins the new year as the top team in Southeast League. They are 8-0 overall and 6-0 in league play after a Monday win over Tech.
"Because she plays quarterback like I do, I get all the comparisons, and it makes it worse," Trenton said. "I hear from some people that she is a better quarterback and that I need to learn from her. I think it is the other way around. I try to teach her, but she does not want to listen, so I have kind of given up on that. I just support her in all that she does."
Jeanne wants to follow her own path.
"I go to all of Trenton's games and support him," she said. "But when you play the same position as your brother and people are always making comparisons, it is tough. He is just one person more that I have to work harder for and impress. He wants me to be a better athlete, and I understand. But we don't train together. It would just end in an argument on how to do things."
Sam Woodbury, one of seven children, said he would have loved to play at the same time with older brother Joe, a standout in football and track who graduated in 2011.
"I would have really liked to play with Joe on my team," said Sam, who plays guard in basketball and also was a standout in football. "I would have enjoyed training together and helping each other become better in each sport. But I can see where it could lead to rifts in the relationship if we were always competing in the same sport at the same positions. But overall, it is an experience I would have liked to have had.
"I know all the kids here realize what a special time in their lives high school is and especially when they have a brother or sister to share it with."