Morton selected for 3-point contest
February 24, 2016 - 3:42 pm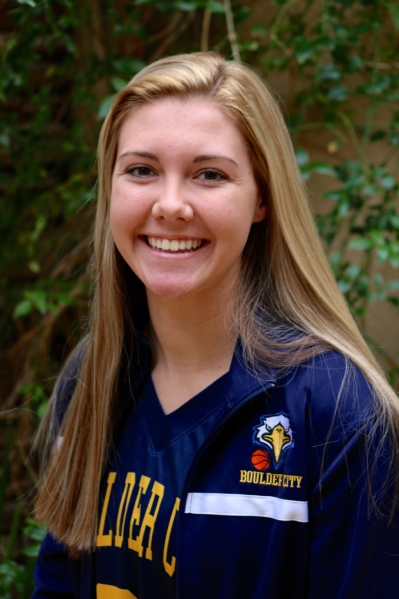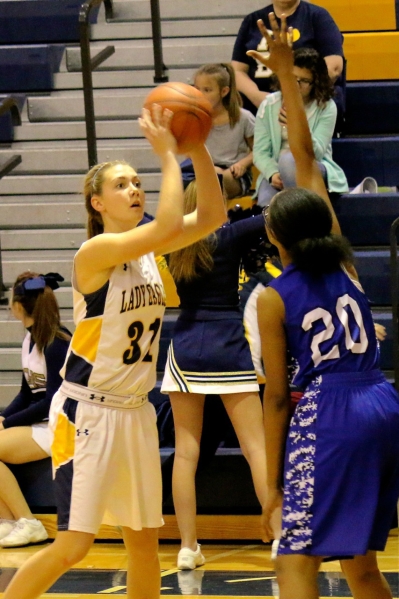 One of high school basketball's most prolific scorers will get one last opportunity to showcase her shooting stroke in front of the Las Vegas Valley, as senior Boulder City guard Megan Morton accepted an invitation to take part in the Rise Up 3-point competition at 6 p.m. March 4 at Silverado High School.
One of the most uncanny sharpshooters in the state of Nevada regardless of classification, Morton led all scorers with just under 22 points per game this past season for the Lady Eagles, using a combination of athleticism and marksmanship to fill up the stat sheet each night.
"I'm very excited for her to be able to compete," Boulder City coach Paul Dosch said. "To see our team MVP shooting the 3 one last time will be a great ending to her senior year. It's our last chance to see her perform before she starts her next adventure."
Morton recently signed to play with the University of the Cumberlands in Williamsburg, Kentucky.
Dosch said he feels confident in his star pupil's chances of coming out victorious against the top shooters in the state.
"I don't know if she's the favorite coming in or not," Dosch said. "But if I was going to bet, it wouldn't be against her."
Blessed to have the opportunity to perform one last time in an Eagles uniform after her season ended abruptly without a postseason run, Morton said she is excited to don the blue and gold among the state's brightest stars.
"Coach Dosch nominated me for the 3-point contest, and I thought it would be a really fun chance if I were selected to play," Morton said. "Thankfully they accepted me, giving me a really great opportunity to get to compete against other girls throughout the Vegas valley. I'm really looking forward to this. It should be a fun experience to get to end my senior year with a fun contest that I was chosen to do."
Tickets to the event are $10 for adults and $5 for for students with a school identification card.
Contact Robert Vendettoli at BCRsports@gmail.com.