Lady Eagles in good shape for today's cross-country regionals
October 29, 2014 - 12:40 pm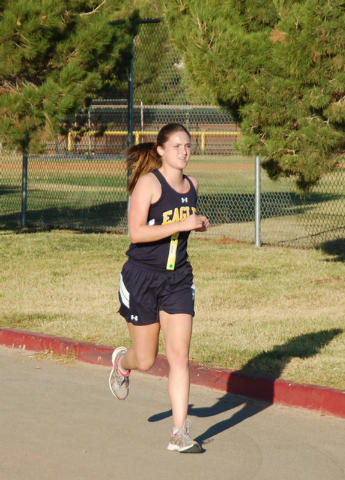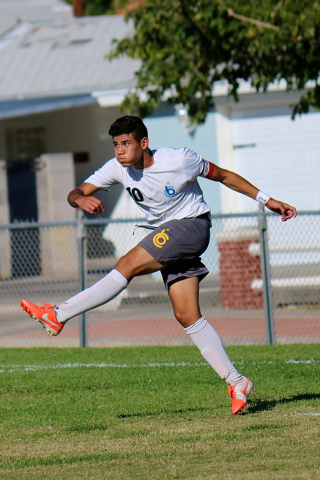 The Boulder City boys and girls cross-country team prepped for today's Southern Region Championship meet by turning in several personal best efforts in Saturday's Divisionals Meet at Foothill.
Despite the name "divisional," the meet was the regular season's final big meet and has no bearing on the Southern Region meet today at Sunset Park.
The Lady Eagles, led by Sierra Selinger, who finished second in her division, continued to run well and improve times.
"The girls ran well again," cross-country coach Canaan Petersen said. "Sierra cut more than 1 minute off of her time from a previous performance on the same course and she placed second. She was only 4 seconds behind the leader in her race and it was a good performance to build on heading into the region race."
Jessica Embro placed third, while Camille Torgeson was fourth and Emma Torgeson finished seventh.
"We beat our next-closest competitor by 13 points," Petersen said. "Heading into the region meet, we will try to build off our recent success and run a good race. If the team has five good performances in the region, we will definitely have a shot to not just go to the state meet, but to also win the region championship. That would be a big accomplishment."
Tyler Campbell and Joren Selinger led the Eagles runners. Campbell had another good race and placed fifth; Selinger finished seventh.
Boys soccer
Senior Victor Andrades scored two goals to help the Eagles tie visiting Moapa Valley 3-3 on Oct. 23. Justin Fox had one goal and one assist for Boulder City.
The Eagles played their final home game Monday against Del Sol. Justin Fox scored one goal for Boulder City in a 2-1 loss. The Eagles had a chance to tie the game with five minutes remaining, but missed a penalty kick.
Their season finale was Wednesday at Virgin Valley. The Eagles didn't qualify for the Southern Region playoffs that begin Tuesday.
Girls soccer
Oshauna Remy converted a penalty kick for Boulder City's lone goal in a 4-1 loss to Moapa Valley in Overton on Oct. 23.
The Lady Eagles were defeated 4-0 Monday at Del Sol and ended their regular season Wednesday at home against Virgin Valley. The Lady Eagles didn't qualify for the Southern Region playoffs that begin Tuesday.