Koopman focused on baseball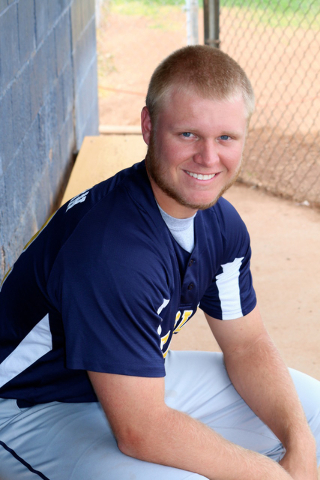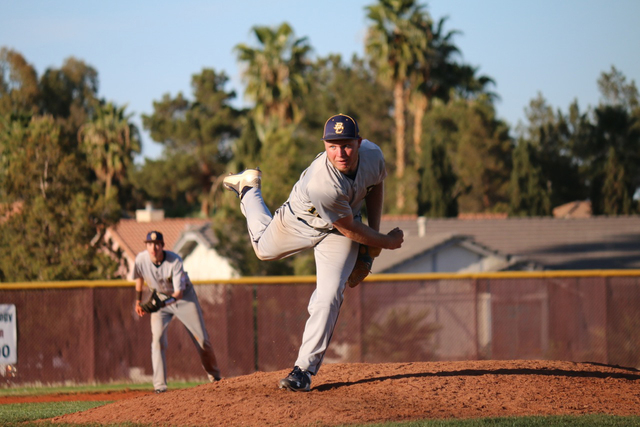 This summer, Peyton Koopman will be playing baseball with a different crowd of people. Koopman, a star varsity baseball player at Boulder City High School, will be playing summer ball in Denver with the Colorado Travelers.
The Colorado Travelers strive to equip young baseball players with the tools and experience to play baseball at a college level. According to Koopman's father, Doug, all Peyton wants to do in life is play baseball.
The opportunity presented itself after Koopman and his family were at a tournament in Phoenix with the Amateur Baseball Development's academy. His family ran into Rene Haynes, head coach of the Colorado Travelers, who gave Koopman the opportunity to play on the team as a pickup player that fall.
After Koopman showed promising talent, Haynes contacted hin this spring and offered him the opportunity to play this summer with the Travelers. It was an opportunity Koopman said he couldn't turn down.
But it wasn't without hesitation. Koopman said he thought about it for a while before deciding he wanted to play.
Assistant Boulder City varsity coach Alex Moore said he thinks playing with other teams will improve Koopman's game.
"He's a great player for us the past three years and I think he'll do great over the summer," Moore said.
Koopman has always been a key player for Boulder City, whether he is on the mound or in the outfield. Moore said he is a utility player that will play anywhere he's asked to, without any hesitation or complaining.
"Peyton is a leader," Moore said. "He definitely doesn't lead as much with his words, but his actions. He leads more by example. He's a hardnose. He's just a tough player and wants to do the right things, and wants to make everyone around him better as well."
Moore said he believes playing with other teams has improved his game and will continue to do so, with opportunities to learn from some college-style coaches.
"I'm very excited for this opportunity because it will allow me to get more exposure and lets me get out and play with new kids," Koopman said.
In addition to the Travelers helping him hone his skills, playing with the team offers him greater exposure to college and professional recruiting coaches and scouts.
Koopman will be in Colorado until the first week of August.
"I will definitely miss playing with all my friends from Boulder but I couldn't pass up this opportunity," Koopman said. "I have everyone's support on the Boulder team because they know how much this could push my career to the next level."
Contact Rochelle Richards at BCRsports@gmail.com.