Hall of Fame to induct honorees
March 12, 2014 - 12:11 pm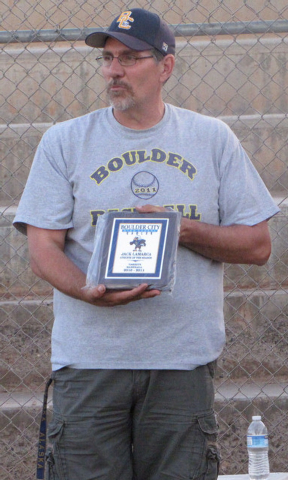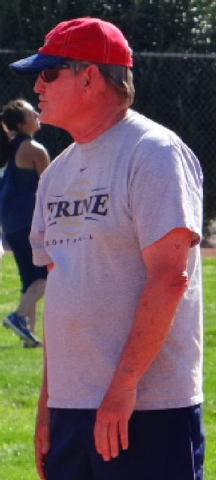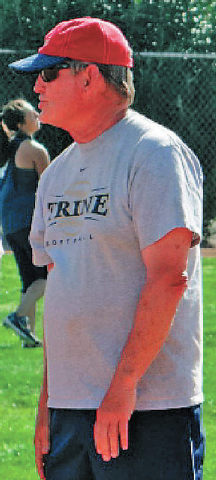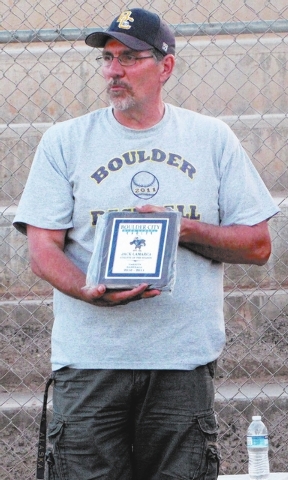 Four former athletes, two coaches and two contributors have been selected for induction as the Class of 2014 into Boulder City High School's Golden Eagle Hall of Fame in April.
The athletes are Angelique Thompson, a 1992 graduate who played volleyball, basketball and softball; Bret Lundgaard, a 2004 graduate who swam; Kristy McRae, a 2002 graduate who ran cross-country and played basketball and softball; and Jay Booth, a 1978 graduate who played football, basketball and baseball.
The two coaches are Bill Strachan and Bruce Reid.
Strachan is a former athlete and longtime coach, who still teaches at the school. He retired in May 2012 as baseball coach after two tenures and 20 years. He is a 1978 graduate of Boulder City High and coached there from 1985 to 1993, and again from 2002 to 2012. He led the Eagles to state titles in 1987 and 2006 and state runner-up in 2011.
Reid retired Aug. 10 after 19 seasons, the past 11 as head coach of the Lady Eagles softball program. He had a career record of 265-104 for a .718 winning percentage. Reid coached the Lady Eagles to a state championship in 2010 and to four academic state titles during his tenure. The 2010 team won both titles with a team grade-point average of 3.8.
Also selected are contributors Michael Pacini and Adam Katzenbach.
The eight new members will be inducted during a ceremony in April. The details will be announced in a few weeks, Boulder City Athletic Director Regina Quintero said.
The biannual nominations for the Hall of Fame were open to the public; anyone in Boulder City could nominate a candidate to be inducted in one of three categories: former athlete, coach or contributor to the program.
Athletes must have been graduated for at least 10 years; coaches must be retired and contributors can be nominated annually.
"The purpose of the Golden Eagle Hall of Fame is to recognize outstanding individuals who have had a significant impact on athletics at BCHS," Quintero said. "We know we have another excellent class to be inducted next month."
Nominees not selected in the first year of their nomination will have their applications placed in an active file for future years. Renominations from previous classes are not necessary, Quintero said.