Golfers top eight-team field in California event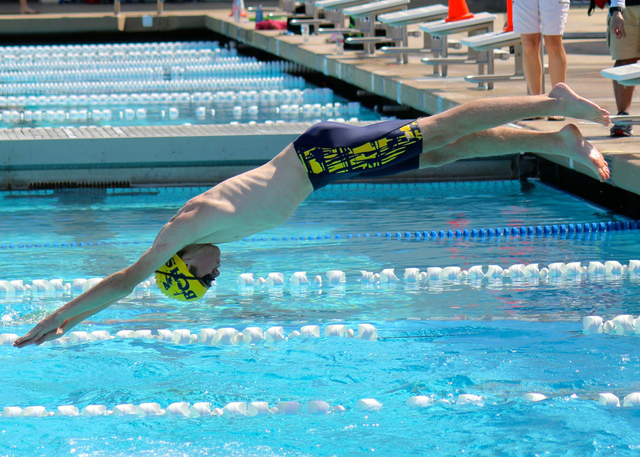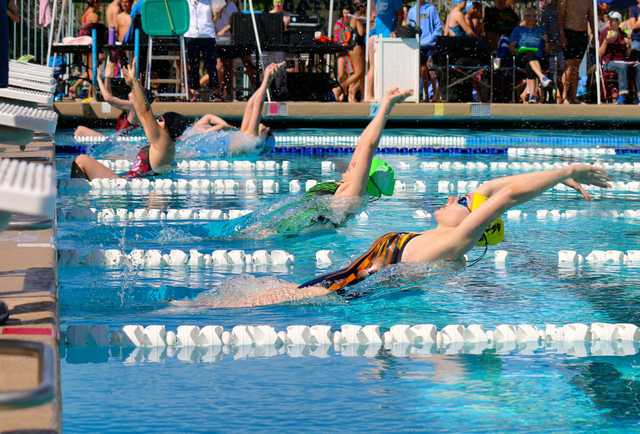 Ousting home opponent Needles this past Monday, Boulder City High School's boys golf team took home first place at the River's Edge Golf Course in Needles, California, beating out the eight-team field that consisted of four Division I-A conference opponents, one Division I opponent and two Division III opponents.
Escaping the home field Mustangs 406-411, the Eagles built up a solid lead over conference opponents Virgin Valley and Chaparral.
Leading the way for the Eagles was sophomore Jackson Wright, who tied for first place with a score of 76 on the par 71 course with Virgin Valley's Hogan Fowles and Needle's Joseph Garcia.
Sophomore star Kyler Atkinson wasn't far behind Wright, finishing tied for second with Moapa Valley's Jacob Causey with a score of 77 apiece.
Atkinson also performed well this past weekend at the Pahrump Valley Invitational at Mountain Falls Golf Course as the only Eagle to place within the top 25 and one of just three Division I-A golfers to place within the heavily active Division I field.
Placing third among conference golfers, Atkinson shot a 160 to wrap up 23rd place, shooting a 78 on the front nine and a 82 on the back nine on the 72 par course.
Placing ninth overall as a team for the weekend, the Eagles were only outscored by home opponent Pahrump Valley throughout division play, trailing 688-726.
The Eagles will continue their regular season Tuesday at Wildhorse Golf Course where they'll play their first division match of the season.
Results from Wednesday's home match against Division I opponent Green Valley will be posted in next week's issue.
Swimming
Boulder City High School's swim teams began the season Saturday, participating in a nonleague, noncompetitive relay at the Henderson Multigenerational Pool.
Coach Sara Carroll said no times were recorded and the meet was just for fun.
Contact Robert Vendettoli at BCRsports@gmail.com.