October 22, 2014 - 1:32 pm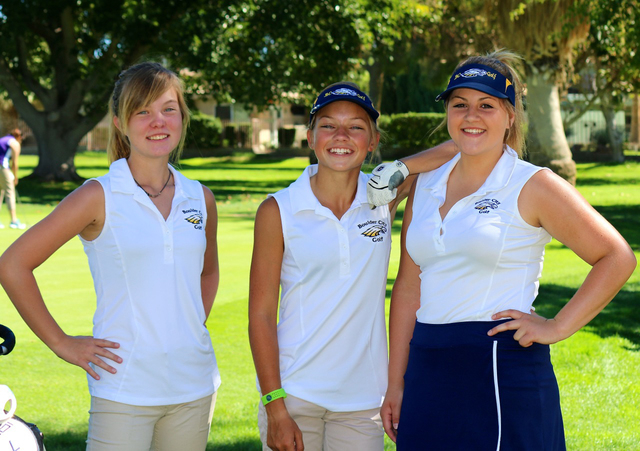 Boulder City's Lani Potter shot an 87 in Tuesday's final round of the Division I-A girls golf state tournament to finish in 10th place with a 174 total for the two-day event at Elko's Ruby View Golf Course.
Potter also shot 87 Monday. The Lady Eagles' Kelli Hatfield shot 104 and 105 for a 209 total to place 19th over the 5,332-yard course.
Faith Lutheran won its third cobsecutive team state championship with a low score of 697 to beat Clark's 710. Boulder City did not field enough golfers to qualify for the team scoring.
Faith Lutheran's Julia Becker shot par 72 on Tuesday for a 143 total to win the state championship.