Golf team's success best reward for Schaper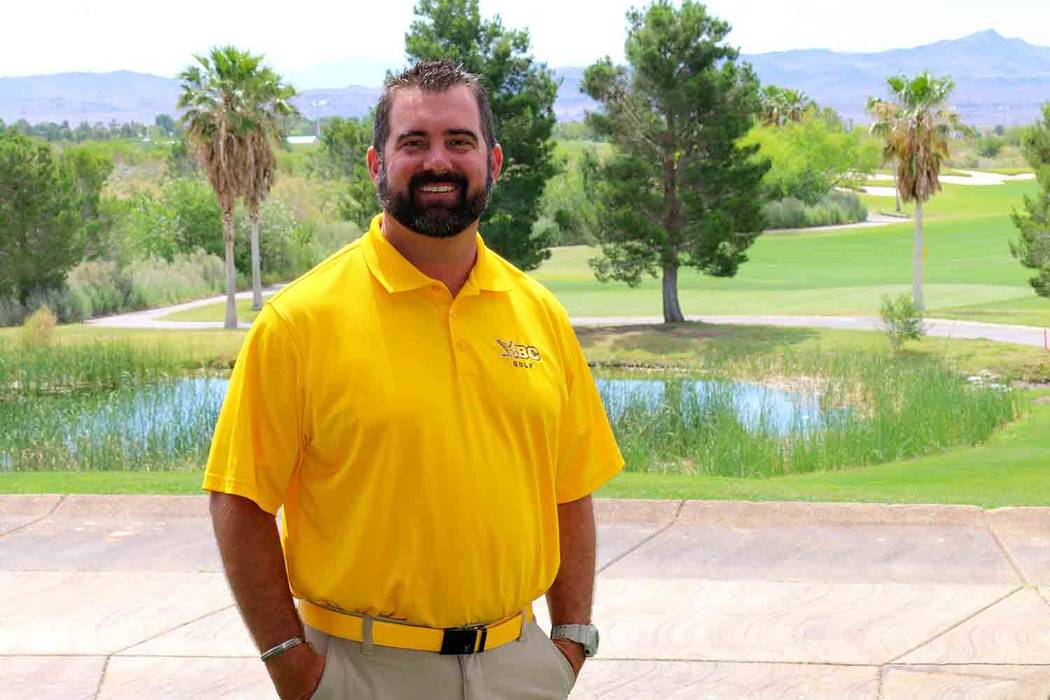 Andy Schaper has been named the 3A Southern Region golf coach of the year — for the second consecutive year — after helping guide Boulder City High School's boys varsity team to its first 3A state championship since 2006.
"Honestly, it's a joy to be named coach of the year, but the real reward was seeing our boys go out as champions," Schaper said. "As a coach there's only so much you can do before it's put into the hands of the players to execute. I have a great group of boys who enjoy the game and work hard on their craft."
Avenging last season's 3A state championship runner-up finish, Schaper guided the Eagles past Northern challenger Spring Creek 643-644 on May 16 at Mountain Falls Golf Club in Pahrump. Schaper credits his golfers for staying focused under pressure and winning by a slim margin.
"Winning the state title was an absolute joy," said Schaper, a PGA member who works at the head golf professional at Boulder Creek Golf Club in Boulder City. "It was getting pretty close on day two, and I credit our boys for sticking to their individual game plans and not letting the day get too big for them. Golf is all about being focused and relaxed. They all showed a lot of poise."
Senior Jackson Wright finished the tournament as the state's runner-up, the closest the Eagles have gotten to the individual state championship since class of 2015 graduate Luke Logan won the tournament in 2013.
Improving greatly under Schaper's tutelage, Wright shot a 151 this year after shooting a 164 as a junior. A four-year varsity contributor with the Eagles, Wright thanked his coach for helping him become a better player.
"I love everything about the way he handles the team," Wright said. "He preps us for certain moments that are key and gives us guidance on everything that we do. I don't know how to thank him enough because without his help and guidance, I would not be the player I am today. It is because of his efforts to push me to become better that allowed me to realize how great my potential truly was. It's been an honor to play under him for the last two years."
The Eagles overall were 229 strokes improved from last year's state meet despite losing three starters.
Schaper is revered for his player-friendly coaching style, and Wright thinks his coach's passion for the game and carefree attitude has kept the Eagles among the top teams in the state.
"The best way to describe playing under coach is relaxing," Wright said. "He tends to never be hard on us in regards to what went wrong in our rounds because he knows it doesn't do any good to harp on the bad, but instead use those mistakes as a tool and work on them. Coach is very good with how he interacts with the players on the course. There is no pressure to play scratch golf every time and it's truly an amazing experience."
Continuing the dynasty former head coach Regina Quintero left for him, Schaper guided the Eagles to an undefeated 6-0 record in 3A Sunrise League play this past season.
Contact Robert Vendettoli at BCRsports@gmail.com.