For Hallett, life is 'bull' of opportunities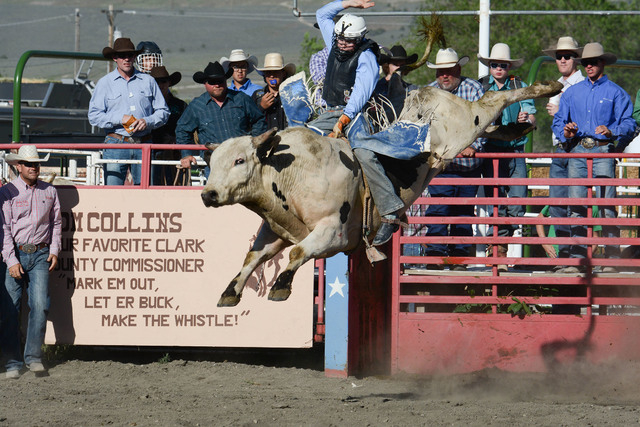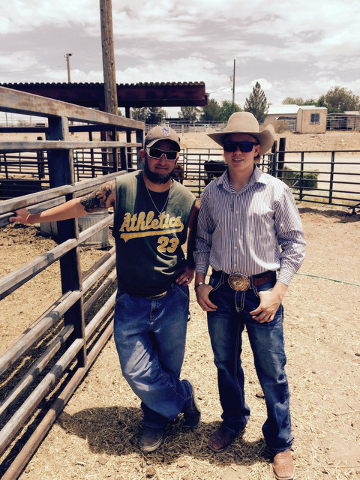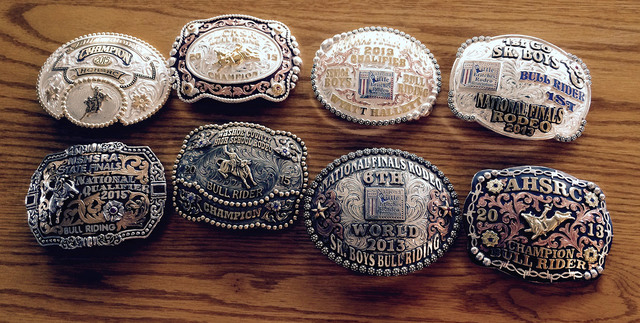 Wyatt Hallett is the apex of Western youngsters.
He recently turned 18 and has already accomplished more than a lot of men three times his age.
He rides 3,500-pound beasts that want to buck him off, and is considered to be one of the best bull riders in the nation.
He began riding bulls five years ago after his family moved to Utah and he met next door neighbor Eric Puffer.
Puffer, a prolific bull rider in his own right, took the 13-year-old under his wing and the rest has been almost historical.
The family returned to Boulder City a year later and Hallett brought his love of the sport with him.
When he rode his first bull at age 13 he was hooked.
"Mom thought I would be one and done," said Hallett while sitting at the table in the family's Boulder City home.
"The first time I was just calling his bluff. But I was scared to death so I tried after that to find excuses not to get him to the rodeos," said his mother, Lisa Hallett, who also is his biggest fan and supporter. "I know he is going to get hurt. But just pray that it won't be too bad."
Wyatt Hallett began riding in earnest and has been able to progress up the ranks quickly in National Little Britches Rodeo Association and National High School Rodeo Association's competitions.
This will be his third year competing in the Little Britches' World Championships, where he placed seventh in 2014 and fifth in 2013.
On the high school rodeo circuit he has placed in the top three positions during three of the past four seasons.
He tried his hand at bull riding on a professional level with Professional Rodeo Cowboys Association where he rode his first two bulls of the tournament and placed sixth overall.
The quiet, soft-spoken, young man has parlayed his love of the sport into a scholarship to a college in Wyoming where he will work on his associate degree in metallurgy while continuing to follow his dream to become a professional bull rider.
"This will be my last year on the high school circuit and on the Little Britches as well. But now, after this month, I move on to the college rankings and will be riding some professional," Hallett said.
He leaves later this month for Pueblo, Colo., to compete in the Little Britches National Finals and a few days later he will compete in the National High School Finals Rodeo in Rock Springs, Wyo.
"A lot of the businesses, and a lot of friends, are supportive and sponsor me. Unfortunately, Boulder City High doesn't have a rodeo team — probably because of the liability," Hallett said.
His friend Michael Lopan of Boulder City also rides and the two frequently travel together to the competitions.
"We share gas expenses and sleep in the truck," Hallett said.
Lopan also is attending college in the fall and is following the same path as Hallett.
Hallett's local mentor is Derrick Dixon, who works with a lot of the high school-aged riders at Boulder City Horseman's Association. Dixon said he is excited about Hallett's future and says "he's very talented."
Hallett said one of the people who probably influenced him the most was his friend, the late Shane Field.
"He was always supportive and even if you messed up he was there for you."
Contact Andy Saylor at andyhali@msn.com.