Flag football team continues win streak
February 6, 2014 - 5:00 am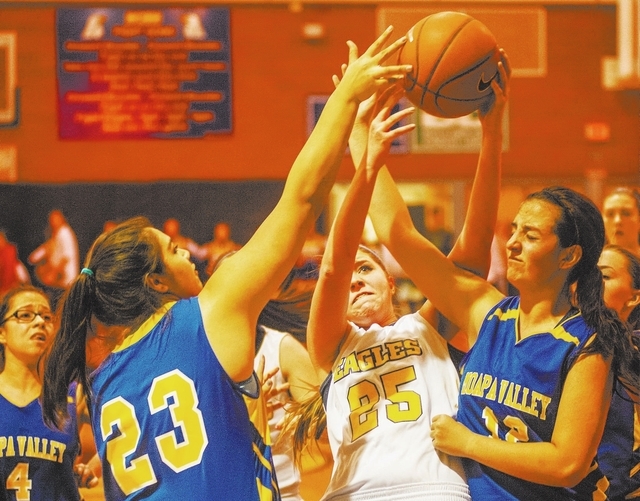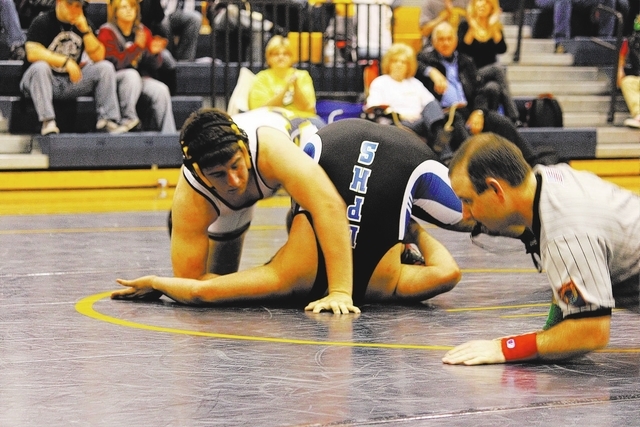 Sophomore Jeanne Carmell ran for three touchdowns and passed for another three scores as Boulder City defeated visiting Chaparral 51-7 in girls flag football Friday.
The Lady Eagles improved to 15-0 overall and 13-0 in the Southeast League. The 15 wins is the most by any team in Clark County.
Boulder City remains one of the only two undefeated teams of 34 playing the sport in the county. Arbor View is 13-0 and 9-0 in the Northwest League.
"The team is motivated to do well every week and win each game, one at a time," Kinsey Smyth said. "We can't get satisfied with what we have done. We have to work hard through to the end of the season and the playoffs."
Carmell rushed for 167 yards on nine carries and completed 14 of 24 passes for 238 yards against Chaparral. Jane Nevarez caught two touchdown passes and Cameron Kanaley had the other.
Smyth made an interception and returned it for a touchdown. Smyth has a county-leading 16 interceptions in 15 games.
The Lady Eagles continued their winning streak Monday with a 30-0 rout of Tech (4-11, 3-10).
Next, the Lady Eagles will play at home Monday against Liberty and close out the regular season on the road against Southeast League rival Foothill at 5 p.m. Wednesday.
Girls' basketball
Junior guard Alyssa Ybarra scored five of her 12 points in the fourth quarter Monday to help visiting Boulder City rally from behind to defeat Sunrise Mountain 47-43.
Junior guard Katlyn Daly made four free throws in the fourth quarter for the Eagles, who trailed 38-34 after three quarters.
The Lady Eagles improved to 17-3 overall and 8-0 in the Sunrise League.
On Jan. 29, Daly scored 13 points and Whitney Barlow added 11 points to lead the Lady Eagles to a 51-12 victory against visiting Moapa Valley. Ybarra scored eight points and Sam Hanson added six.
Ali Rovacchi headed the defense with nine rebounds and three steals. She had five assists on offense.
"Katlyn played great against Moapa Valley and led the team," head coach Paul Dosch said. "Our defense was the key and Ali played great for us. I am really proud to coach these fine student-athletes. They are selfless and motivated."
The Lady Eagles will play at 5 p.m. Friday at Chaparral, and at 6:30 p.m. Tuesday in Mesquite against Virgin Valley.
Virgin Valley (13-8 and 7-2) is in second place in the league behind Boulder City.
Wrestling
Thomas Prach (160 pounds) won by pin in only 26 seconds as Team Boulder defeated Sunrise Mountain 70-6 Jan. 28 to improve to 18-3 in dual matches this season.
The Eagles won six matches by forfeit. Patrick Garvin (138), Jacob Jurgschat (195) and Jack Rozycki (285) also won by pinning their opponents. Tyler Rushworth (132) won an 8-2 decision, while Dylan Dennington (152) won 13-4 and Dustin Edlund (170) won 5-3.