Eagles to play Bulldogs in homecoming Friday
October 3, 2013 - 6:35 am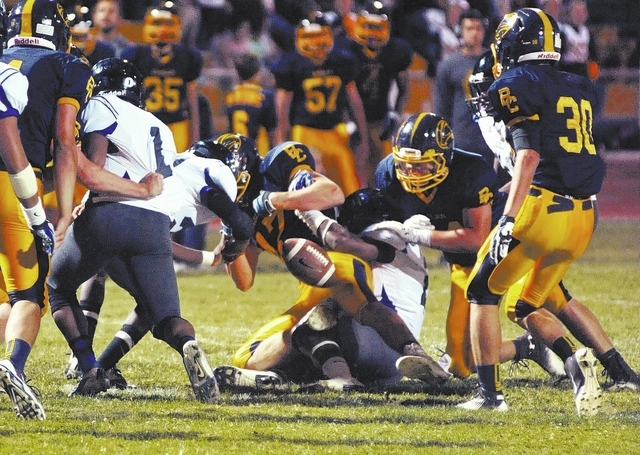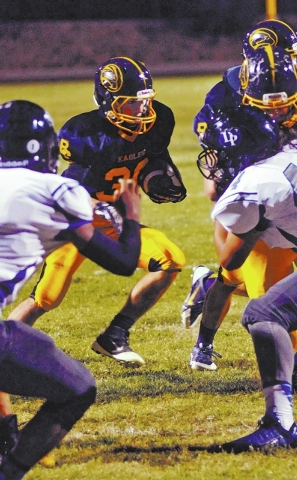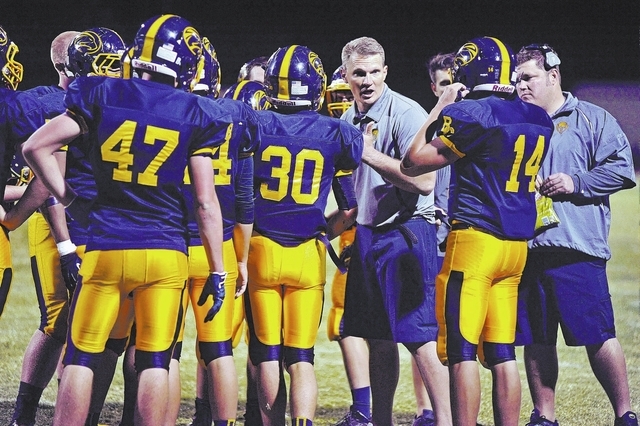 For senior quarterback Trenton Carmell, the annual football homecoming game is special. It creates a lifelong memory.
"It's a final score we will always remember. No matter how old we get, we will always look back and know whether we won our senior homecoming game or not," Carmell said. "We have to make it a special night.
"The fact that we play Virgin Valley makes this a big game for us, but because it's our homecoming, it's a must-win. We need to play hard and we are going to have to execute on both sides of the ball. Virgin Valley is a solid team and it's not going to be easy."
The Eagles, 2-3 overall and 0-1 in the Sunrise League, play their homecoming game Friday night against visiting Virgin Valley (5-0, 1-0) at 7 p.m. Tickets are $5 for adults and $3 for children.
For senior twins Thomas and Dillon Prach it is more than a homecoming game, it is a league matchup the Eagles need to win.
"Right now, every win we get moves us closer to a playoff berth," Thomas Prach said. "There is much more at stake for all the seniors and the team. What a better memory for the players when they look back one day than knowing that they not only won the homecoming game, but that it helped them reach the playoffs."
Brother Dillon agrees.
"Winning the homecoming game is one of our goals as players," Dillon Prach said. "It is even more meaningful because it is a league game against an old rival like Virgin Valley."
The Eagles will have to do better than last week when they lost 53-19 to Desert Pines in their Sunrise League opener.
The Jaguars improved to 5-0, 1-0 as running back Eric Wilkes ran for 239 yards and four touchdowns on only nine carries against the Eagles defense.
Desert Pines jumped to a 21-11 lead at halftime. The Eagles were led by Sam Woodbury, who gained 50 yards rushing on 15 attempts and scored two touchdowns.
Senior Brooks Roe said the homecoming game has plenty of significance.
"The homecoming game represents our school spirit, and because it is against one of our biggest rivals, the game is even bigger," Roe said. "In order for us to win, every game has to be more important to us whether it's a league game or not. We are working hard."
The Eagles play five of their nine regular-season games on the road. After Virgin Valley, their final home appearance of the season will be Oct. 18 against Sunrise Mountain.
Last season, Boulder City needed a last-second field goal in Mesquite to win 15-12.
Reporter Pedro F. Fonteboa can be reached at fonteboavegas@yahoo.com.