September 9, 2015 - 3:41 pm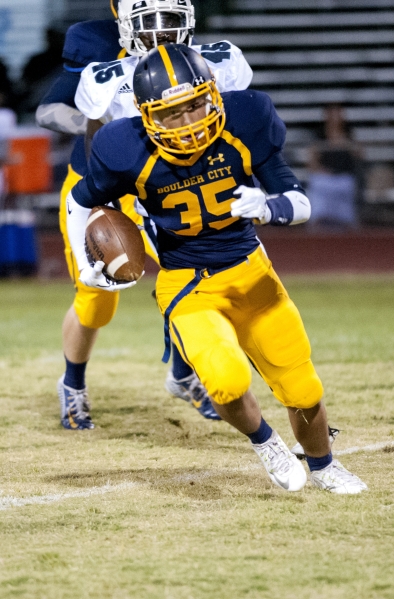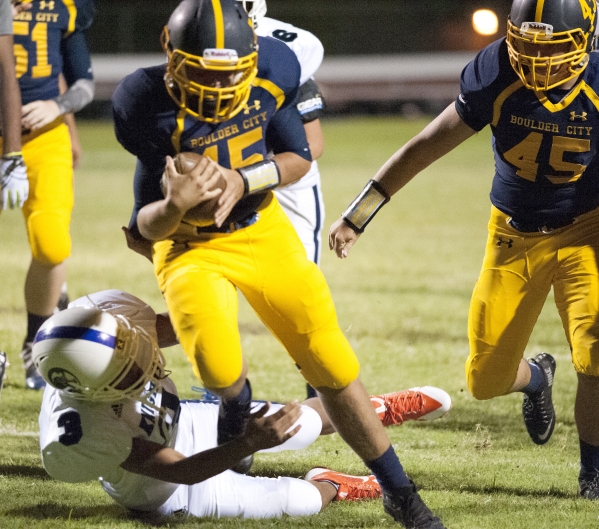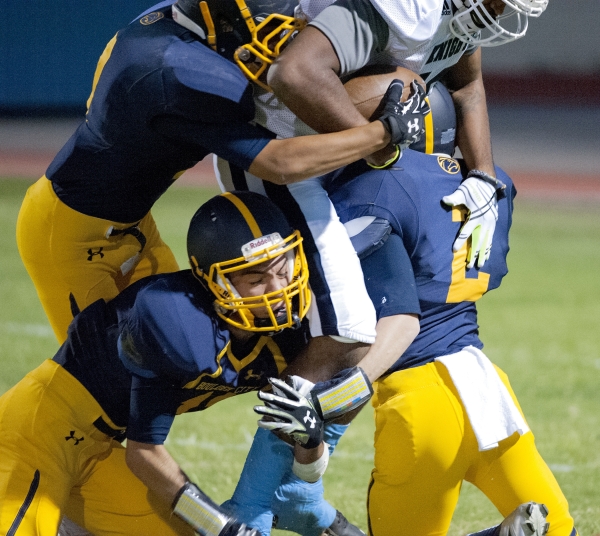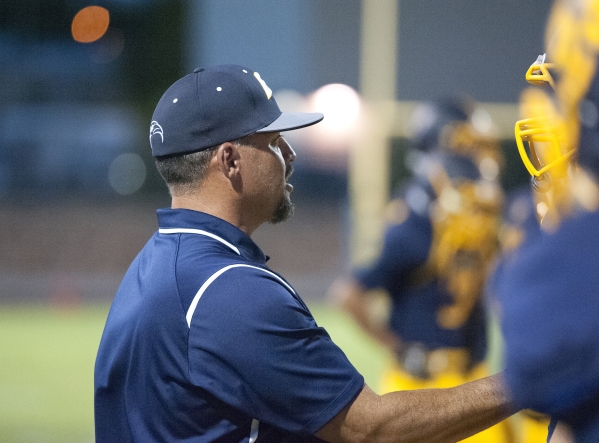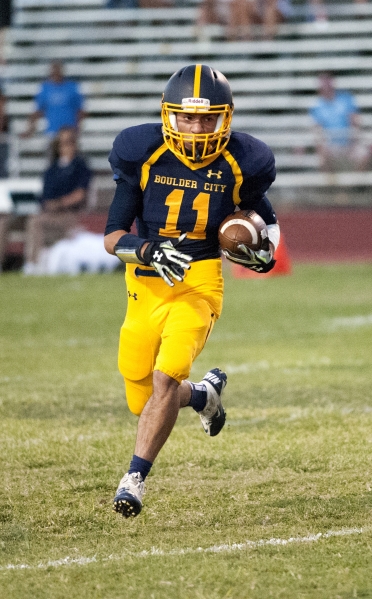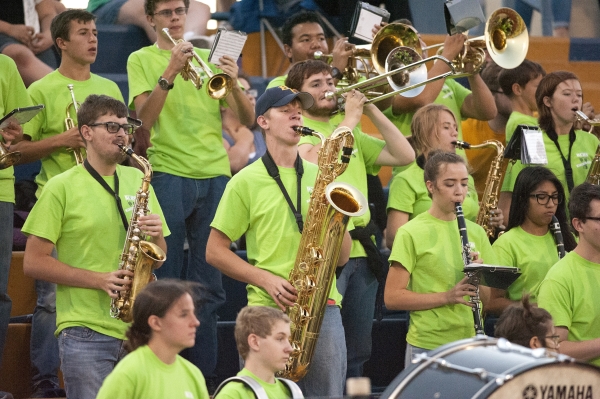 Boulder City High School rolled into the win column Friday with a dominant 62-0 performance over charter school Quest Preparatory.
The game was over before it started, as Quest Prep only had 14 players on the sidelines in uniform. In case you were wondering, it takes 11 players to compete in a game — on one side of the football.
It takes 11 more to play the other side, and usually a mixture of both to play special teams. Needless to say, the Knights were outmatched and outmanned against the Eagles, a team usually in that very position.
Boulder City scored on its opening drive, followed by two more touchdowns on the ensuing drives. After a botched snap by the Quest Preparatory quarterback, the Eagles recovered the football in the end zone for a safety and found themselves up 23-0 with just over half of the first quarter remaining.
Head coach Chris Morelli pulled his starters after that, but the backups came in and continued to roll. Just before the first quarter ended, Michael Martinelli rumbled into the end zone to give the Eagles a comfortable 29-0 edge.
Upcomming Games
Today, vs. Rancho, 6:30 p.m., junior varsity
Friday, vs. Rancho, 7 p.m. varsity
The easy victory will be the last of the season for BCHS, which hosts Rancho Friday before opening up conference play the week after.
The Eagles' second home game of the season will be a special one, as the high school will pay tribute to the men and women of the armed services and first responders.
Starting at 5 p.m., the high school will have a live band as well as a barbecue on the school grounds, which will be immediately followed at 7 p.m. by the kickoff between BCHS and Rancho.
All active, retired, reserve and veteran military members, as well as all first responders (police, fire, emergency medical technicians and dispatch members) will receive free admission to the game as well as the events preceding.
The Eagles also will wear special jerseys representing the memories of those who sacrificed and continue to sacrifice.
Contact Randy Faehnrich at BCRsports@gmail.com.