Boys to swim for fourth state crown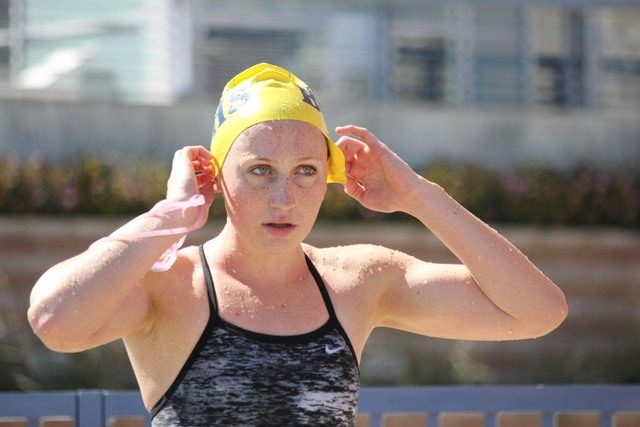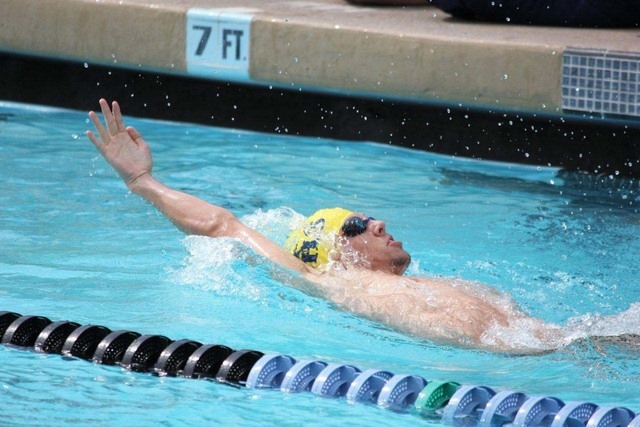 Senior swimmer Cori Molisee wants to make it annual event, a tradition at the school. She wants to follow her counterparts on the boys team and win the state championship in multiple years.
The goal in the next two weeks is to repeat as the girls swimming state team champions — something the Lady Eagles have never done.
The Lady Eagles are favored to defend their swimming championship May 24, but they will still be behind the boys' team.
"Everyone on the team is working very hard because we want to win a second and do what the boys did in repeating as state champions," Molisee said. "The seniors want to make it two in a row and pass it on to the juniors and sophomores for them to come behind us and keep it going.
"We are all super excited and for the region and state swim meets. This will be our third regional in a row and our second state. It's a tradition to keep Boulder City among the elite in swimming in both boys and girls."
The boys team will be swimming for a fourth consecutive state championship and eighth overall on May 24. The Southern Region meets will be held May 16-17 at a site to be named this weekend.
The Divisions I-A state championships are May 24 at Buchanan Natatorium at UNLV.
Both teams will end the season with a handful of swimmers competing in the Last Chance Meet at 9:30 a.m. Saturday at the municipal pool.
On May 3, Molisee, Montana Lloyd and Mandy Gebhart each won two individual events as the short-handed Lady Eagles fielded only 13 of 25 swimmers but scored 167 points to defeat Silverado (141 points) at Heritage Park.
Molisee won the 200-yard freestyle in 1 minute, 57.94 seconds and the 100 freestyle in 55.22. Lloyd was first in the 200 individual medley (2:11.41) and the 100 backstroke (58.72). Gebhart won the 50 freestyle (25.82) and the 500 freestyle (5:20.39).
"We only had 13 of 25 girls at the meet but they won behind great efforts from many girls," Boulder City swimming coach Sara Carroll said. "Montana, Cori and Mandy were great as were Becca Lelles, Erin Warshefski, Abby Sauerbrei and Sarah Estes. They all did great and we were missing a few other outstanding swimmers including Alex Hubel who was at a national amateur meet.
"When we have everyone in the coming weeks, people will see just how good they are together. They know they are the favorite to win state, but now they have to go out and do it," Carroll said.
In the boys competition May 3, Boulder City scored 167 points to beat Silverado (121 points) at Heritage Park.
Jared Smith, Sam Sauerbrei and Joe Gebhart each won two events to lead the Eagles. Smith won the 50 freestyle (23.03) and the 100 freestyle (49.4). Sauerbrei won the 200 individual medley (2:04.48) and the 500 freestyle (4:57.75), while Gebhart won the 100 butterfly (52.78) and the 100 backstroke (53.13).
"Jared, Joe and Sam, as usual, dominated their events, but we also got some very good swimming from Adam Peterson, Evan Klouse, Nick Lara, Monte Morris and Nick Walker. We have had some minor injuries and illnesses lately, but we are looking strong for region and state," Carroll said.