Boys team ready to bowl over competition
December 5, 2013 - 5:15 am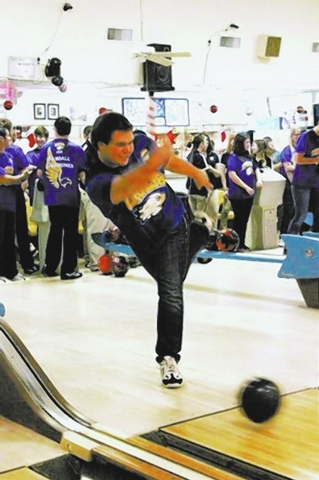 The Boulder City boys bowling team thinks it has a target on its back this season. That's usually what happens when a team is favored to win a state championship.
Everyone from last year's team, state runner-up to Southeast Career Technical Academy, returned this year. The Eagles have so much talent that they have been the talk of the town at bowling alleys.
"There's been a lot of talk about our boys' team," head coach Rodney Ball said. "They were second last year and they have gotten better over the summer. When they bowl, people come by to watch them. All of the teams will be aiming to beat us this season. It should be a fun and competitive season."
The Eagles will be led by seniors Eddie Feeney and James Walsh, junior Randall Berkheimer, sophomores Teagan Smale and Dylan Amico, and freshmen Ed Rassuchine and Conner Armstrong.
"Our team enjoyed great success last year by finishing second in the state tournament and it made us more determined this year," Smale said. "We have the luxury of having all the players returning and that makes us so much stronger. I am looking forward to the season."
Ball would like to see more support for his teams.
Meanwhile, the Lady Eagles are expected to be competitive.
The Lady Eagles will be led by seniors Nikki Schulz, Amy Murphy, Aliya Anders, Mariah Harvey and Summer Smith, along with sophomores Bailey Archuleta and Emily Owens.
"The ladies will be more competitive than last year," Ball said. "They have been putting in the time and working hard in the offseason. I expect a great season from them."
Schulz also expects her team to challenge everyone in the league.
"I want to continue to improve, raise my average and help the team get back to the playoffs," Schulz said.