Boys bowling team favored to win state championship
January 16, 2014 - 5:11 am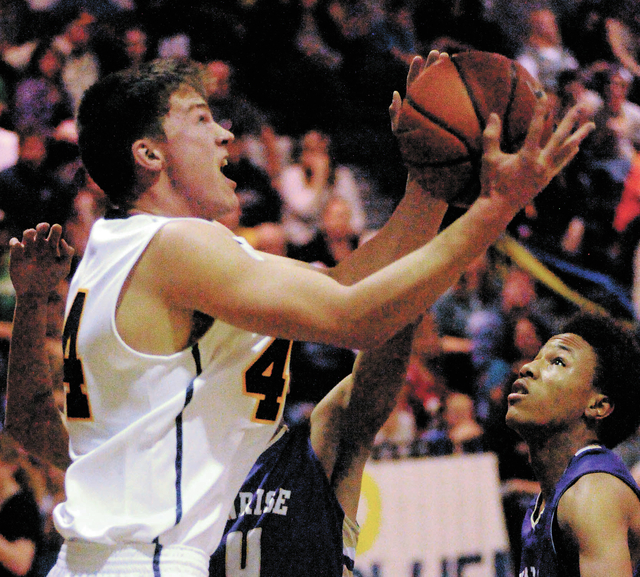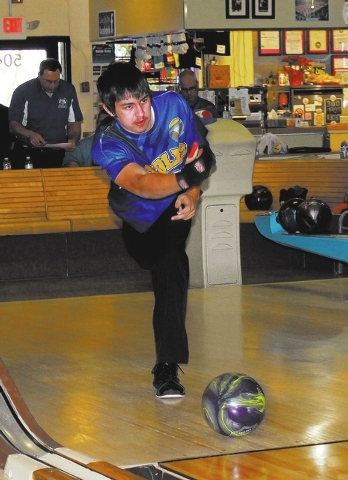 Teagan Smale's 201.3 is the highest per-game average in Division 1-A where the Eagles are among the favorites to win this season's state bowling championship. The Eagles were runner-up in 2013.
"We are just continuing to work hard toward our goal of being the best team this year," Smale said. "There is still room to work, but everyone is trying to do their best."
Teammate Randall Berkheimer is averaging 184, while Dylan Amico is at 158 and Eddie Feeney is at 157.
Niki Schulz is rolling an average per game of 141.5, while teammate Amy Murphy is at 117.1, Aliya Anders is at 106.3 and Mariah Harvey is at 104.5.
Boys Basketball
Tyler Newby scored 14 points to lead the Eagles, but Boulder City lost 66-52 to visiting Sunrise Mountain on Friday.
Marcus Walker added nine points, while Brooks Roe scored eight, Zack Murphy six, Xavier Steel six, and Sam Woodbury five.
Boulder City could not overcome being outscored 22-9 in the second quarter. The Eagles are 4-9 overall and 0-2 in Sunrise League play.
The Eagles play at home at 6:30 p.m. Friday against Sunrise League opponent Tech. They also play at 6:30 p.m. at home Tuesday in a league game against Chaparral.
Wrestling
Boulder City's Facio Gomez (145 pounds), Dillon Viera (152), Thomas Prach (160) and Alex Pappageorge (170) won by pin, but Team Boulder lost 39-38 to Virgin Valley in a varsity dual-match Friday at Chaparral.
In a 70-10 victory against Chaparral, the Eagles won all but two matches. Jimmy Brown (113), Patrick Garvin (138), Viera, Prach, Nelson Van Diest (182), Jackson Dunagan (220) and Kyle Gossard (285) all won by pin.
Team Boulder (10-2) is back on the mat Friday in the Mohave (Ariz.) Invitational. The team will also wrestle at 7 p.m. Wednesday in a dual match against Moapa Valley in Overton.
JV dominates Basic Rumble
Five junior varsity wrestlers took first place and another five took second place as Boulder City dominated the Basic Rumble JV Tournament Jan. 11.
"The kids did a great job," varsity coach Jim Cox said. "To have so many first and second places in an eight-team tournament bodes well for our future."
First-place finishers were Brady Branscum, Mike Morrelli, Bryan Foster, Sam Doane and Kyle Gossard. Second-place finishers were Robert Minter, Jason Pate, Octavian Trumbo, Dustin Edlund and Dominic Palmeri.