Bowling teams eye state titles
February 3, 2016 - 4:03 pm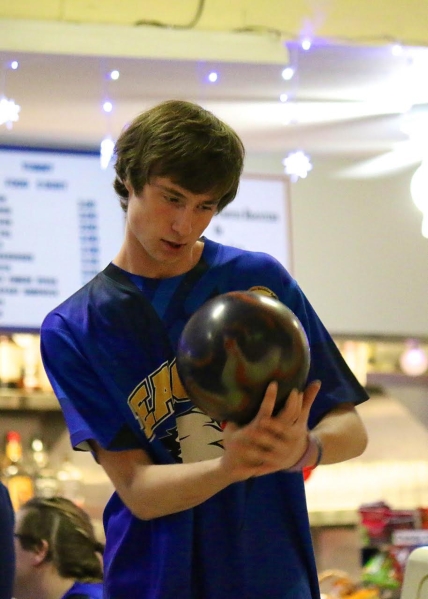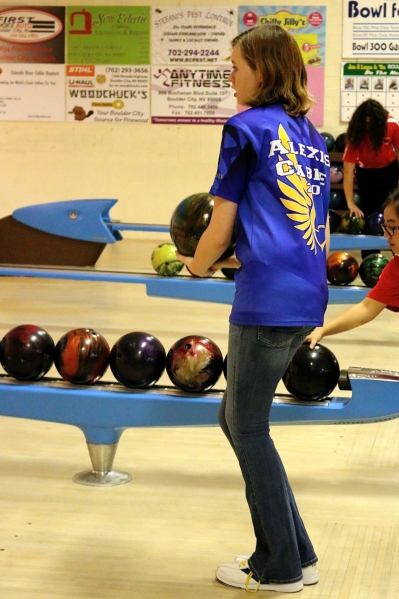 Members of the boys and girls bowling teams at Boulder City High School competed this past week in the Division I-A individual bowling state championships at The Orleans.
"I think it's a great accomplishment to land a pair of bowlers in the state final," head coach Rodney Ball said. "The field was as tough as it's been all season and our kids came prepared. We've been fortunate this year on both teams to have great competitors and great kids. (I) couldn't be more proud of their accomplishments."
For the boys, senior Teagan Smale led the way for the Eagles, earning a spot at the state final after a qualifier round of 639, which placed him second for the day.
"We felt really confident going in that Teagan would represent us in the final," Ball said. "He's been our rock all season long. Each week he goes out there and competes with the best of them. We're going to miss him next season when he's off to college."
Concluding his prep career as an individual bowler, Smale will be the first to tell you that he dropped the ball in the state final with a score of 583, good for a third-place finish behind Brendan Lindsey of Southeast Career Technical Academy and Trevor Maple of Mojave.
"It was disappointing because I know I'm capable of finishing higher," Smale said. "I was just off my game during that round and kind of dropped the ball a little. It's definitely motivated me this week though and I'm going to make sure I finish the season out strong and bring home a team title."
For the girls, despite finishing the regular season as the Lady Eagles' second bowler behind junior Abigail Harling, junior Alexis Cable was able to put together her best performance of the season during the individual championships, emerging as the seventh and final finalist for the Division I-A girls bracket.
"I was very pleased with Alexis' performance this past week," Ball said. "I thought she put together a great two-day stretch of bowling and we're counting on her to duplicate that performance for us next week in the team finals."
Cable got through the qualifying round with a score of 459, before concluding the finals with a score of 495, well above her average throughout the regular season but the lowest among those seeking the state title.
Moving forward toward the team championships, both programs figure to be in the mix for state titles next week.
Hopeful to make their fourth consecutive state tournament appearance, the boys are more than just their senior leader Smale, with juniors Ed Rassuchine and Samu Jancuk, along with senior Dylan Amico all capable of gaining the hot hand and leading the Eagles to victory.
"This is probably one of our more deeper rosters," Ball said. "We have four guys that are all capable of carrying the load for us. We just have to stay focused and play our game. I'm confident in our ability to execute."
The Lady Eagles also are poised to make a run at the state title this season, after making a finals appearance last season for the first time in school history.
Led by juniors Harling and Cable, the Lady Eagles are well-rounded behind sophomore Bailey Bennett-Jordan and senior Emily Owens and have capable replacements in sophomore Camille Torgesen and junior Bailey Archeleta if needed throughout postseason play.
"I'm really excited to see how the girls close out their season," Ball concluded. "We tasted what success felt like last season; now I think their hungry to experience it. This season has been one of our best for the girls program in recent memory. I'm confident in our girls."
With both programs finishing with the second seed in the Sunrise conference, the boys will play Spring Valley in the first round of the Division I-A playoffs on Monday at The Orleans, while the girls will play Spring Valley on Tuesday.
Contact Robert Vendettoli at BCRsports@gmail.com.
^
Regional and state championships, Monday-Feb. 12, The Orleans