Boulder City High School softball team picks up win over rival Moapa Valley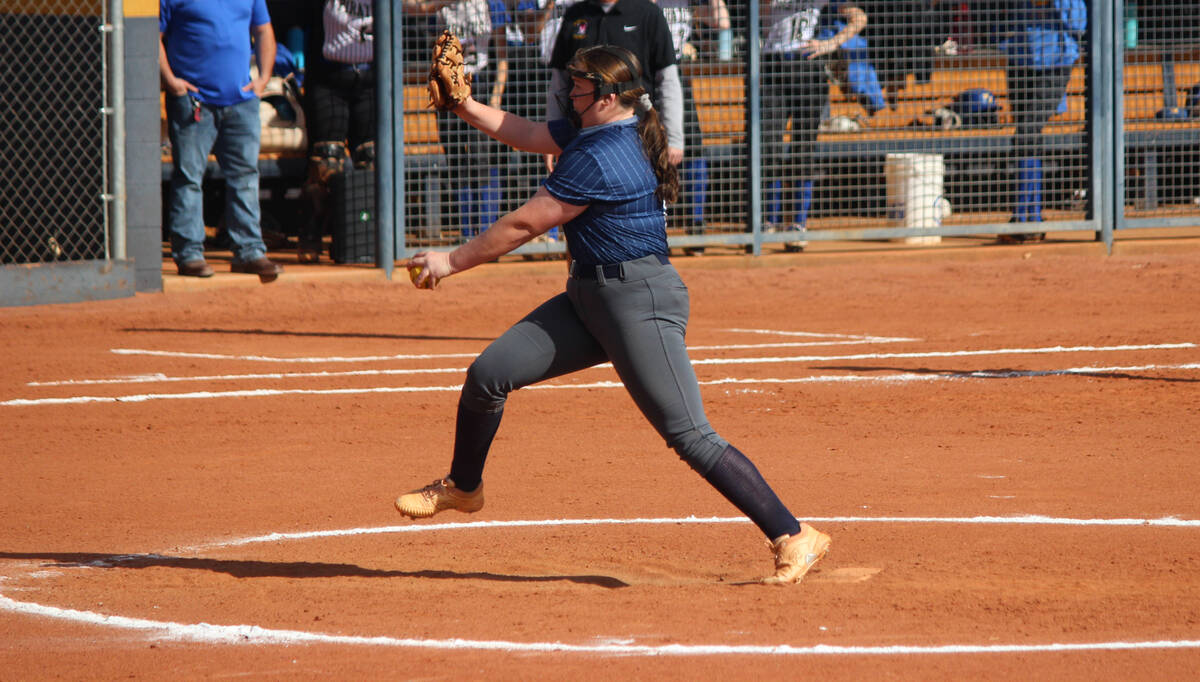 Boulder City High School softball picked up a monumental 15-7 victory over rival Moapa Valley on March 28, splitting the week with a 2-1 record.
"Every game we're trying to get better and play our game," head coach Angelica Moorhead said. "Errors are still hurting us at times, but hopefully we'll buckle down more and work those out."
Collecting 12 hits against the Pirates, the Eagles were able to overcome costly defensive errors to pull away with the victory.
Tacking on six insurance runs in the sixth inning, sophomore Baylee Cook finished 2 for 5 with a run batted in and a triple, while freshman Peyton Rogers batted 1 for 4 with three RBIs.
Junior Hailey Nordstrom finished 2 for 3 with two RBIs, while junior Talynn Madrid batted 2 for 5 with two RBIs.
Rogers picked up the victory, striking out five batters.
"When we're on, that's our strong suit," Moorhead said. "If we play and work as a team and not as individuals, great things will happen. We need to keep working in that direction. This is a super group of young ladies. They need to believe in themselves like we the coaches believe in them."
Picking up a 15-0 victory over Sunrise Mountain on March. 23, sophomore Ruby Hood struck out five batters in the winning effort.
At the plate, Rogers batted 1 for 3 with a three-run home run, while Madrid (2 for 3) and sophomore Kylie Czubernat (2 for 3) each drove in two runs.
Falling to rival Virgin Valley 10-0 on March 25, the Eagles committed 10 errors on the day, something they'll need to improve upon moving into next week's slate.
Back on the diamond today, the Eagles will host Desert Pines, followed by road games at SLAM Academy on Tuesday and Valley on Wednesday.
Contact Robert Vendettoli at BCRsports@gmail.com.