Baseball team to face nemesis in tournament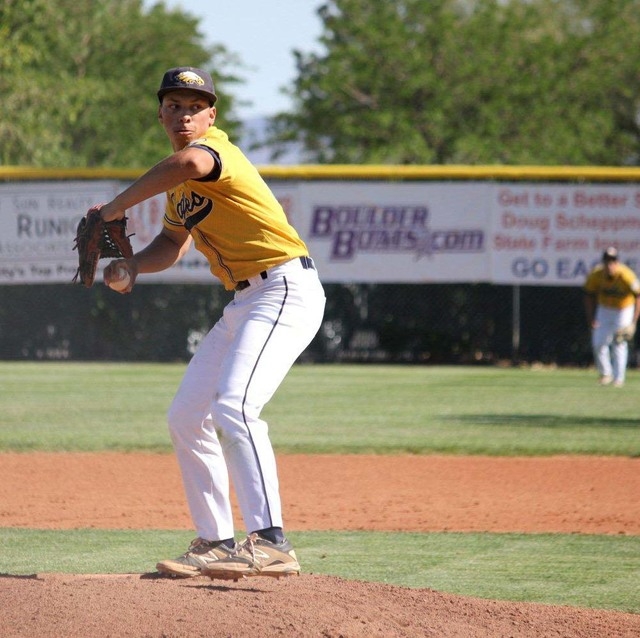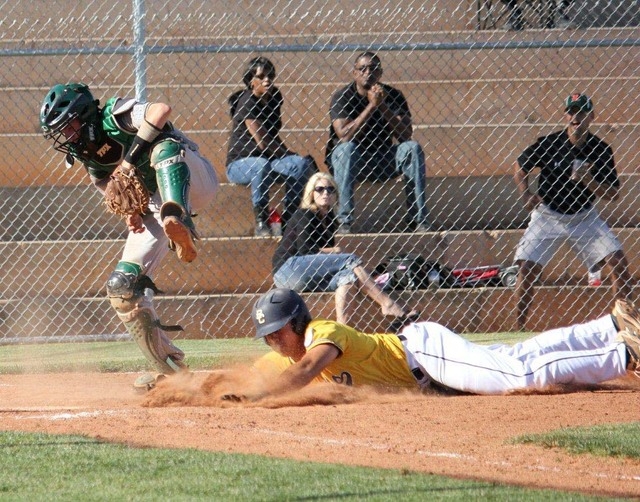 Sophomore Nolan DeSantis batted 4-for-4 and freshman Preston Van Diest drove in five runs as Boulder City's baseball team defeated visiting Mojave 17-7 in six innings Tuesday in the opening round of the Division I-A Southern Region Baseball Tournament.
The Eagles, the No. 2 seed from the Sunrise League, improved to 19-6-2 advanced to play Sunset League's No. 1 seed and defending state champion, Faith Lutheran, on the road. The Eagles lost this season at Faith Lutheran and lost five of six matchups last season, including the region and state championship finals.
Faith Lutheran defeated Moapa Valley Tuesday.
Regardless of Wednesday's result, the Eagles will play today in the double-elimination tournament. The region champion and runner-up each advance to next week's state tournament in Reno.
A victory against Faith Lutheran (24-6) and the Eagles advance to play at 4 p.m. today in the winner's bracket. A loss, and the Eagles play in the elimination bracket at 1 p.m. The opponents will depend on other results. All games today through Saturday's championship will be played at Mojave High.
The Division I-A state baseball tournament will be held May 22-24 at Bishop Manogue High School in Reno and at Peccole Park at the University of Nevada, Reno.
Boulder City trailed Mojave 3-0 before its offense came to life by scoring four runs in the bottom of the third inning, six runs in the fourth, two runs in the fifth and five in the sixth to end the game.
In the sixth inning, Van Diest cleared the bases with a three-run double to make it 16-7. Mario Castanon doubled to score pinch-runner Mike Morelli with the game-ending run.
"We battled back and the offense came around when we needed it," Eagles coach Bobby Reese said. "This is a very competitive region and every team can win. It was a close game and if not for a few defense plays by our guys, it could have been closer."
In the top of the sixth inning Mojave loaded the bases with no outs and threatened to have a big inning. But an excellent diving play by Eagles' third baseman Austin Shepard on a line drive down the line led to a double play. The Rattlers had another three hits before Shepard's second defensive gem ended the Rattlers' rally at 12-7.
"Austin's plays that inning changed the game," Reese said. "If he doesn't make those two plays, they clearly pull a lot closer and it is a different game."
DeSantis had three singles, one double and one RBI. He also scored three times. Van Diest batted 3-for-5 and had two singles and one double. Castanon, who batted 2-for-4 with two RBIs, got the victory in relief against Mojave. Will Knudson batted 3-for-4 with three singles and three RBIs.
"I don't hit it very far usually, but I do make a lot of contact and I had a good game finding the right spots in their defense," DeSantis said. "We are playing this week to advance to the state tournament. It is our goal to get back there as a team. We are getting good hitting and pitching and we just have to make sure we don't make mistakes."