Hallett earns top bull riding score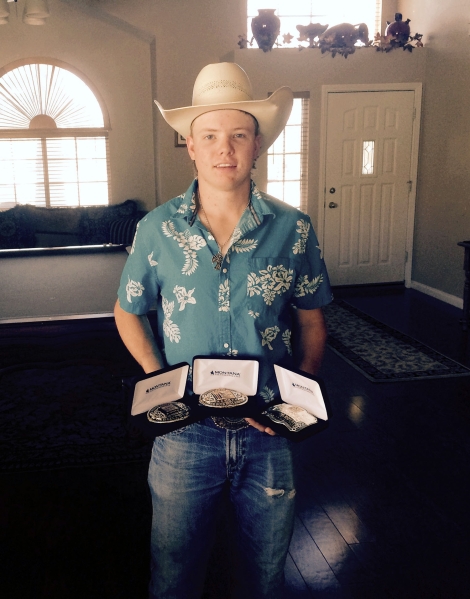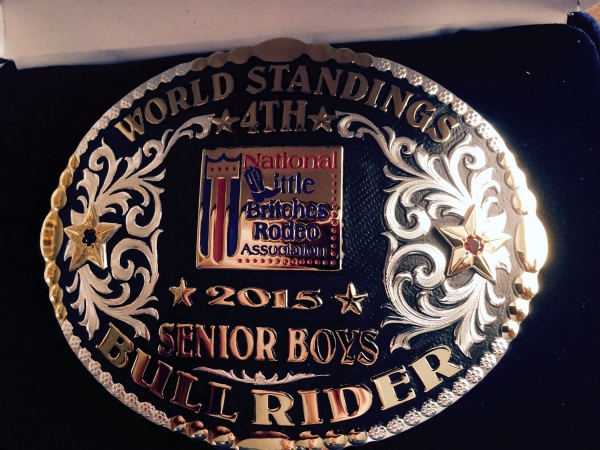 Wyatt Hallett has graduated, not just from Boulder City High School but also to the adult side of the sport he loves: bull riding.
The 18-year old finished the season and his time as a high school competitor with an epic ride. He scored the highest point bull ride of the Little Britches Rodeo National Finals, an 84, winning first place in the second go round.
At the end of the competition held July 20-25 in Pueblo, Colo., Hallett came in fourth in bull riding at the Little Britches National Finals Rodeo and fourth place in the world standings for the season.
When asked how he does all of that at the ripe old age of 18 he said, 'Just keep your mind out of it and don't overthink it. Practice, practice, practice until your body learns how to react automatically. If you have to think about it, you will lose.
"Just make your mind blank and let your body do what it has been trained to do," Hallet said.
Hallett said he doesn't think about the competition between himself and the 1,500-pounds of animal he is trying to stay on. He doesn't even remember their names. He just keeps looking forward to the next rodeo and moving up to the Professional Rodeo Cowboy's Association.
With the dream of doing bull riding as long as possible and someday becoming a stock contractor, the person who provides the animals for the rodeo, Hallett has his future well-planned out.
"Im going to school to rodeo and to hone my skills in welding and doing metal art," said Hallett when talking about his future plans.
For now, he is looking to ride in a few professional rodeos during the summer and moving to Wyoming for school in a couple of weeks.
In a sport that is measured in tenths of a second, Hallett is one of the young guns who is taking on the stock and the future of the sport.
The bulls used in the high school rodeos are the same ones used in professional events like Professional Rodeo Cowboys Association and Professional Bull Riders competitions.
When starting the sport, bull riders are encouraged to enroll in one of the many bull riding schools available, most of which are taught by former champions and experienced rodeo riders.
"I would say to try it for a few rides to see if it is something you truly want to do before you invest in the school," Hallett said. "I attended Gary Leffew's school; he's one of the best in the world."
Leffew is a former world champion bull rider and has been inducted into the PRCA Hall of Fame. Twelve of his students have become world champions, and two won Professional Bull Rider world finals at the age of 19.
Earlier in the month, Hallett competed in the National High School Rodeo Finals in Rock Springs, Wyo., as did Michael Lopan, also of Boulder City. Both riders failed to finish in the top five during that competition however they received high praise from Sheriff Ron Unger, Nevada State High School Rodeo director.
"We're glad to see the kids from Southern Nevada doing so well and we are excited to see all of them be successful," Unger said.
Contact Andy Saylor at andyhali@msn.com.