Grothe sets records in 800-meter freestyle
Updated August 2, 2018 - 12:46 pm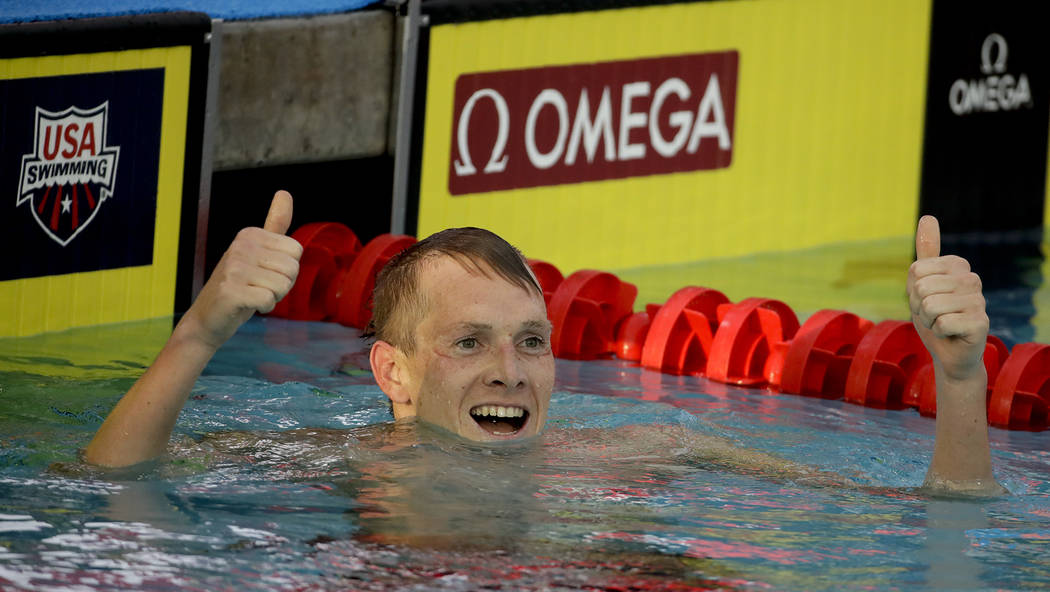 Swimmer Zane Grothe, a 2010 Boulder City High School graduate, set a meet record in the 800-meter freestyle Sunday, July 29, while competing at the Phillips 66 National Championships in Irvine, California.
Finishing with a time of 7:44.57, Grothe set the meet and U.S. Open records in the event, breaking Connor Jaeger's record of 7:46.78, which was set in 2013.
Michael McBroom holds the American record with a time of 7:43.60, which he set at the 2013 World Championships in Barcelona, Spain.
Finishing the event strong, Grothe also won the 400-meter freestyle with a time of 3:46.53 and placed third in the 1,500-meter freestyle with a time of 15:00.85.
Grothe will represent Team USA at the Pan Pacific Championships Aug. 9-14 in Tokyo.