Girls golf team sets course for repeat championship
August 22, 2018 - 4:29 pm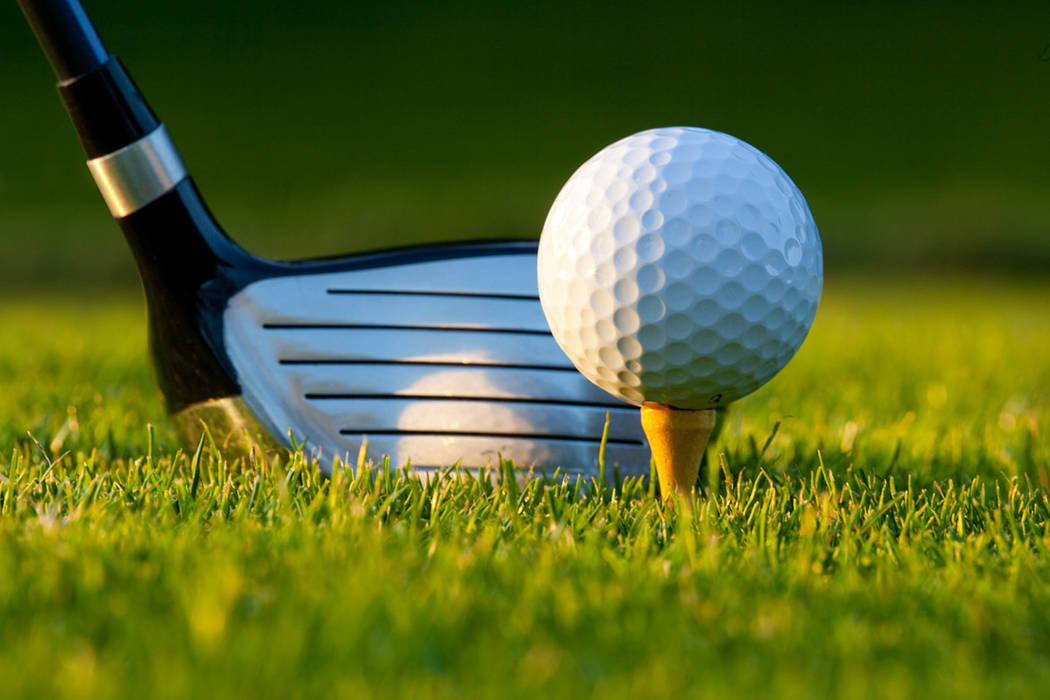 Defending 3A state champion Boulder City High School's girls golf team might have lost star player Lani Potter, but don't expect there to be much of a drop-off from this year's upperclassmen-laden group, according to head coach Andy Schaper.
"I expect us to have another great season during league play," he said. "I think we're among the top teams in the region once again this season and if everything comes together for us, we should be competing for another state championship."
While the Lady Eagles will miss Potter, who was the 3A player of the year last season, the team brings back an experienced core headlined by senior Ryann Reese and junior Sydney Krumm.
"Both of them have been working extremely hard in the summer, and I think it will really pay off for them this season," Schaper said.
Reese finished seventh during last year's state meet and has already set lofty expectations for herself and the team. Krumm finished 12th.
"As a team I hope we can return to the state tournament and be a threat to win it again," Reese said. "I believe that this is possible. Personally, I want to shoot in the 70s consistently and finish at least in the top three at state. I feel these are reasonable goals for my team and myself. We have put a lot of time in this summer, so let's see what happens in October."
Rounding out the Lady Eagles' core will be sophomore Riley Shuman and junior Makaela Perkins. During the 3A Southern Region meet, Shuman finished ninth while Perkins finished 15th.
The Lady Eagles open their season Sept. 5 with a league match at Painted Desert Golf Club.
Contact Robert Vendettoli at BCRsports@gmail.com.
Upcoming games
Monday, Aug. 27, vs. Southeast Career Technical Academy at Boulder City Golf Course, 3:30 p.m.
Wednesday, Aug. 29, vs. Coronado at Anthem Country Club, 3 p.m. varsity