Freshmen help volleyball team ace match
September 27, 2017 - 2:37 pm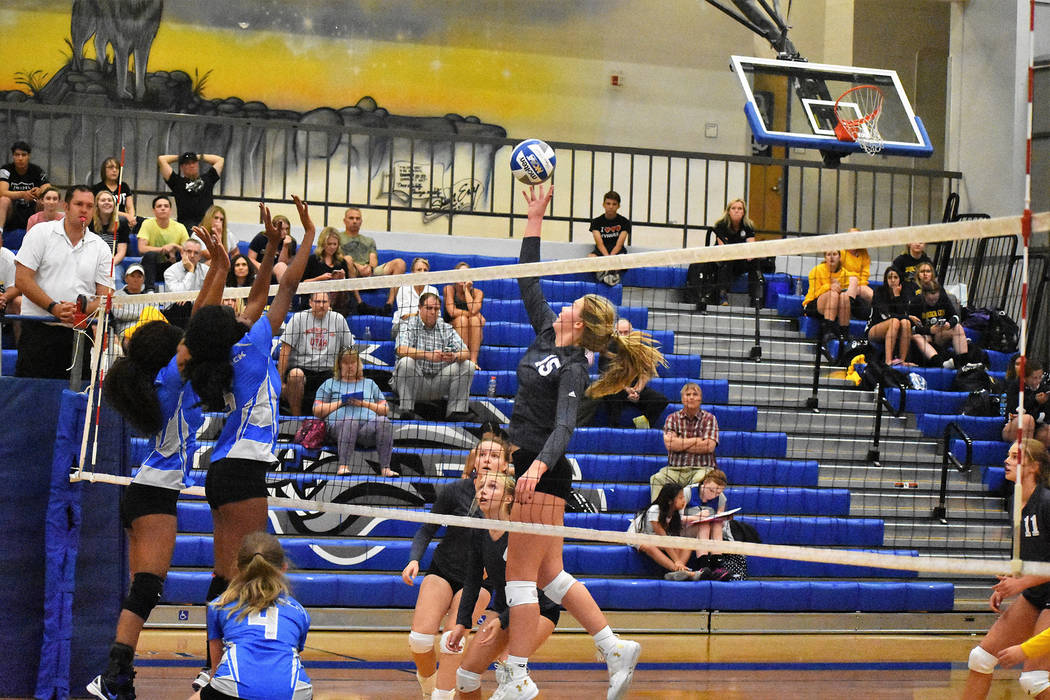 Sweeping Southeast Career Technical Academy 3-0 on Monday, the freshman girls volleyball duo of Ava Wright and Kamry Bailey were in sync all night.
Leading the Lady Eagles (17-12) past the Roadrunners 25-15, 25-9, 25-11, Wright set up Bailey for a game-high 11 kills, including four in the team's first-match victory.
"Kamry has always been one of my go-to hitters because I know when I set her the ball she will get up and put the ball away," Wright said. "We had a great chemistry while playing club last season, which has carried over into this school season. She is a strong player and we will only continue to get better in the future."
Setting up everyone on the night with a game-high 27 assists, Wright did a great job spreading the love Monday, supplying senior Maggie Roe with eight kills and sophomore Raegan Herr with four kills.
"In practice we have been working on communication, ball movement and having confidence in each other," senior Jerra Hinson said. "We are a cohesive team and we get stronger every day. We always want the win, especially in league play."
Playing an all-around game, Roe also led the way with 11 digs and four serving aces for the Lady Eagles, while Bailey had four serving aces as well.
"The team played really well Monday night," Roe said. "I am super proud of this team and how talented we are this year. I can't wait for the rest of the season."
Dominating the Roadrunners in every facet of the game, Herr led the way defensively with four blocks, while sophomore Ashleigh Wood added four serving aces.
"Last night was a clean sweep," head coach Cherise Hinman said. "We were able to run two different offenses, moving players around based on the look we wanted. Having this edge and staying dominant will help us greatly when we face stronger opponents."
Heading into the heart of league play, the Lady Eagles will travel to Del Sol on Tuesday.
A recap of Boulder City's match with rival Moapa Valley will be included in next week's issue.
Contact Robert Vendettoli at BCRsports@gmail.com.
Upcoming games
Tuesday, Oct. 3, at Del Sol, 5 p.m. junior varsity, 6 p.m. varsity