Football: Balmer delivers win for Eagles
September 5, 2018 - 3:07 pm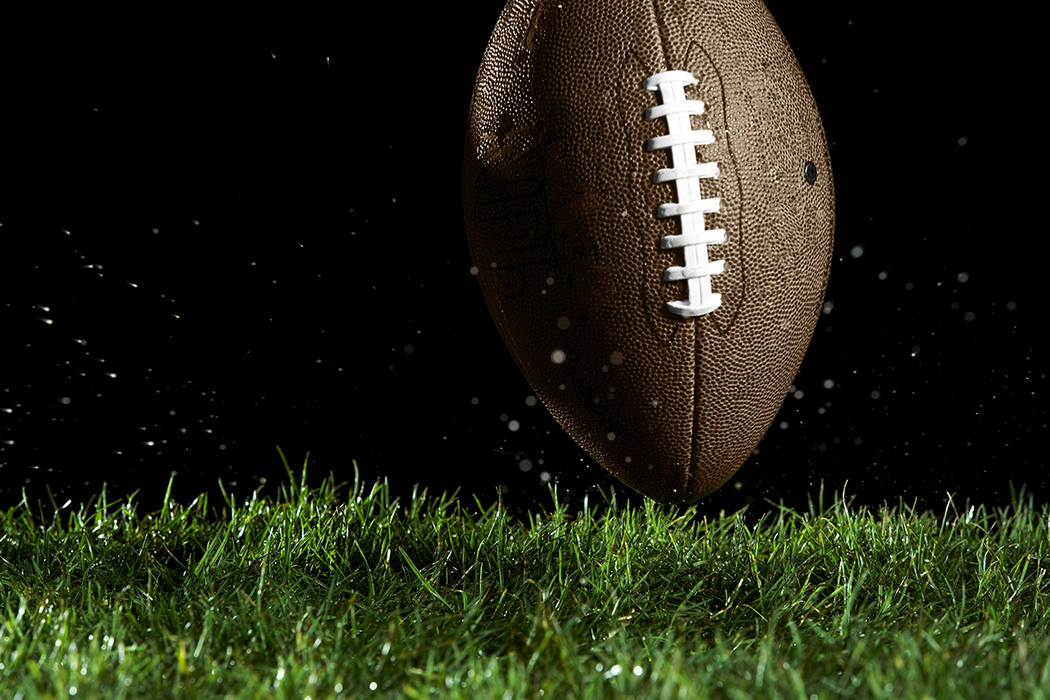 Boulder City High School's football team defeated Democracy Prep 23-8 on Aug. 31 for its first victory of the season.
"It's nice to come out and get a win early in the season," head coach Chris Morelli said. "I thought we played a good game, but we still have a lot to work on. Penalties right now are killing us, so we need to clean that up before we get into league play."
Despite 10 first-half penalties setting Boulder City back, the Eagles scored 17 unanswered points behind the legs of senior running back Thorsten Balmer. He generated 214 yards and two scores on 22 carries in what he called a big win for the program.
Balmer slashed his way to the end zone for a 58-yard touchdown midway through the first quarter after the team opened the game with a safety. In the second half, he broke a pair of tackles en route to a 28-yard score to put the Eagles ahead 23-0.
"This win against Democracy Prep was very exciting for the entire team," Balmer said. "Being our first win of the season, it shows us that we can compete and win ballgames. If we continue playing hard and smart football, I think our team definitely has a chance to make the playoffs."
Junior quarterback Parker Reynolds had a better second outing for the Eagles, connecting on 7-of-13 passing for 68 yards and a score.
Providing the Eagles with a highlight, Reynolds linked up with 6-foot-5-inch sophomore Matt Morton for a 14-yard touchdown in the back end of the first quarter. Morton caught two passes for 28 yards.
The Eagles allowed Democracy Prep only 171 yards of total offense, including 44 yards rushing on 22 attempts.
"The defense did an outstanding job and was able to make big plays when we needed it most," Morelli said. "Coach (Alex) Moore has done a great job coaching up this group and coming up with a game plan. I thought Gino (Carroll), (Thorsten) Balmer and (Jimmy) Dunagan all did a great job as well of containing the quarterback."
Dunagan led the defensive effort with five tackles, while senior Shaun Jones generated an interception. Balmer and Carroll each generated a pair of tackles.
The Eagles will host rival Pahrump Valley on Friday.
Contact Robert Vendettoli at BCRsports@gmail.com.
Upcoming games
Thursday, Sept. 6, vs. Pahrump, 4 p.m. freshmen
Friday, Sept. 7, vs. Pahrump, 7 p.m. varsity
Wednesday, Sept. 12, vs. Western, 4 p.m. freshmen