Eagles to make Thursday Night Lights appearance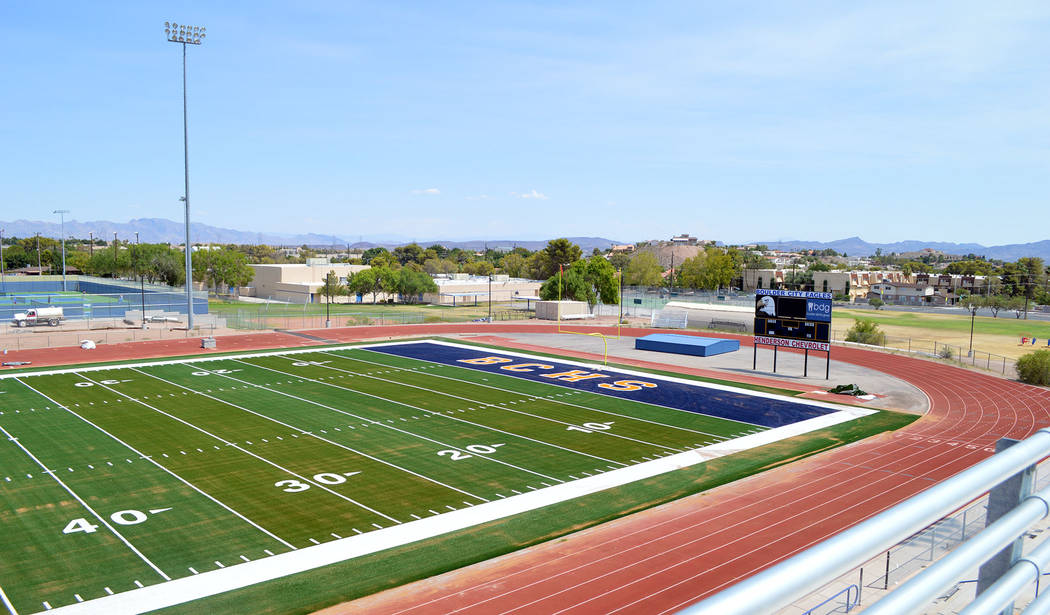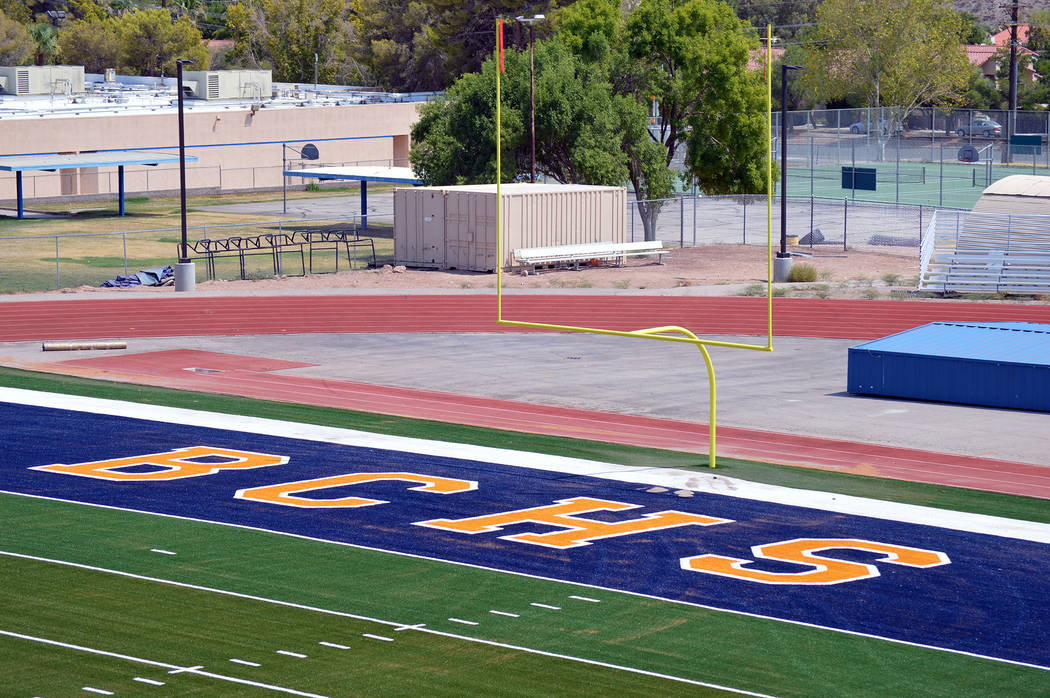 To showcase its newly revamped football program, Boulder City High School will host its first Thursday Night Lights on Sept. 20 against rival Virgin Valley.
"It's just a great opportunity to be able to showcase the school on television," said Principal Amy Wagner. "I think it's awesome that two rural schools will be able to be on there."
After spending a season as an independent program, the Eagles are back in the 3A classification and will participate in one of two 3A games aired on My LVTV.
"We're excited to host our first Thursday Night Lights game," head coach Chris Morelli said. "It's already a rivalry game, so that should only add on to the intensity.
As a coaching staff we'll make sure the boys are ready and try to keep them away from the distractions."
Players upgraded to key skill positions will get their opportunity to shine at the game and throughout the season.
Finishing last season with a 3-6 record after a pair of 1-8 seasons, returning players said they are excited for the opportunity to represent their school.
"I think having a rivalry game televised will make an already-big game that much more exciting for both our team and all of our fans," senior running back Thorsten Balmer said. "I'm really excited to have a game on TV this year. It will be an awesome experience for the whole team."
The game also will provide the Eagles the opportunity to showcase their newly renovated campus as well as state-of-the-art football field.
Switching from grass to turf, the Eagles have transformed their field from one of the state's poorest to one of the nicest with features such as upgraded goal posts, concession stands and press box.
"We got top-of-the-line turf installed; this stuff is better than the field they have at UNLV," Morelli said. "We're excited to be playing on it and to call this our new home. I feel it's going to add a sense of pride to the program."
With a new field, a new sense of optimism and their first televised home game, Morelli sees this as another stepping stone for the program he has been trying to rebuild.
In a season of firsts, Morelli said he is excited for his program to share this opportunity with the hometown faithful.
"This is a great opportunity, not only for our players but for our fans who can't make it to the game," Morelli said. "It's a really cool thing to see these boys get the chance to play on TV."
Contact Robert Vendettoli at BCRsports@gmail.com.