Eagles' tennis standouts earn all-state accolades
December 27, 2017 - 2:30 pm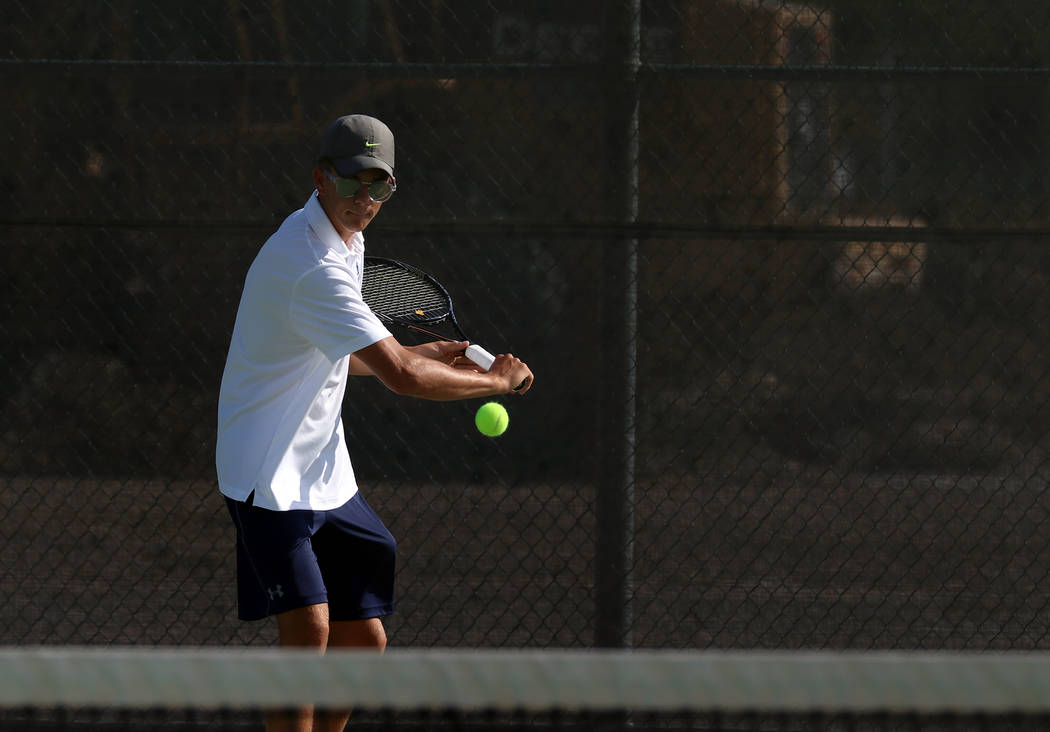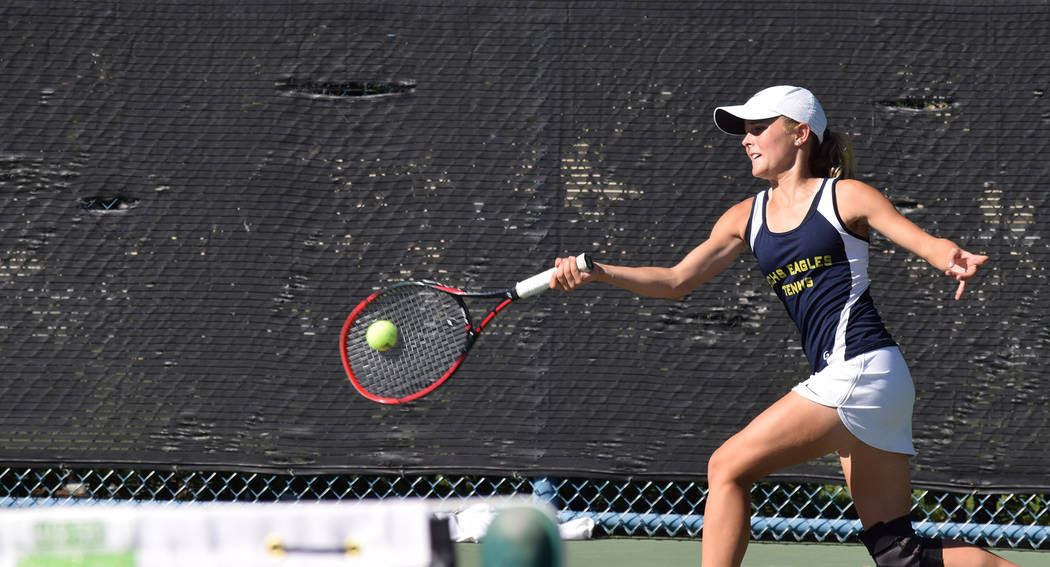 Capping their 3A state championship run, Boulder City High School senior Andre Pappas and sophomore Connor Mikkelson were named second-team all-state selections in boys tennis.
The Eagles' third singles contributor from their 20-0 team, sophomore Breton Erlanger, was named an honorable mention selection, along with the doubles tandem of sophomores Boen Huxford and Preston Jorgensen.
"I am proud of our boys for receiving all-state accolades," boys head coach Rachelle Huxford said. "They have all worked so hard this year, and it is nice that others recognize that. This is not only a great accomplishment for them, but for our school."
Mikkelson and Pappas played a large role in leading the Eagles to their first state championship since 1977 before battling in a passing-of-the-torch moment in the 3A individual state championships.
Defeating Pappas in the third-place match, Mikkelson earned confidence moving forward as the Eagles' top returner for next season, while Pappas was excited to end his prep career on a high note with the Eagles as an all-state selection.
"It's a great feeling to make the all-state team," Pappas said. "It's very rewarding to achieve this honor with my teammates, especially after the long season we had. We set a goal of becoming champions and faced a lot of competition. All of our hard work definitely paid off."
Despite failing to place, Erlanger, Boen Huxford and Jorgensen earned individual state tournament berths for the second season in a row.
"I'm really happy with the group I have coming back," Rachelle Huxford said. "We have two singles players with state experience and a doubles team. We're definitely losing some key pieces, but I'm confident the future is bright for our program."
Girls tennis
One of two 3A selections, sophomore Olivia Mikkelson earned first-team all-state honors for the 3A state runner-up Lady Eagles.
Finishing as the 3A individual champion, Mikkelson was joined by the doubles tandem of junior Natalie Bowman and sophomore Katelyn Fox, who earned honorable mention selections.
"It was an honor and a pleasure to coach these fabulous girls," girls head coach Jami Pappas said. "It was a privilege to watch them gain confidence all season, and I couldn't be more excited for them to make their all-state teams. Each of them is inspirational to our team. They're leaders and are very deserving of this honor."
Contact Robert Vendettoli at BCRsports@gmail.com.