Eagles hot bats help All-Star team to victory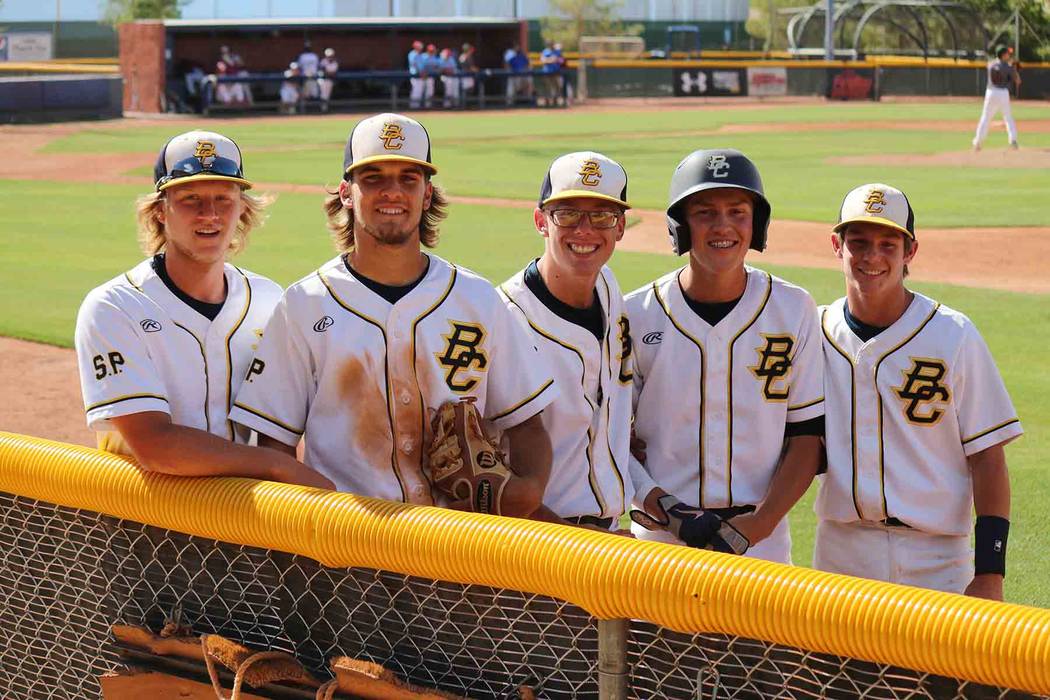 Boulder City High School junior Rhett Armstrong sparked the Sunrise Region's six-run sixth inning May 25 at the College of Southern Nevada, holding off the Sunset Region for a 13-8 3A All-Star game victory. "I was fortunate enough to spark the inning for our team," Armstrong said. "To play in an all-star game with so many great players was a tremendous honor. I'm glad I was able to come through for our team when we needed it."
Finishing 1-for-2 at the plate, Armstrong hit an inside-the-park homer to right center field for the first Sunrise run of the sixth inning. Heading to the plate for the region's last-ditch effort, Armstrong felt confident in his ability to deliver.
"I just felt confident when I stepped up to the plate," Armstrong said. "I had the same approach Thursday that I did all season: See the ball, hit the ball. I just wanted to put the ball in play. I'm always looking to hit the ball hard."
Virgin Valley's Cade Anderson later hit a three-run triple in the sixth for the Sunrise Region, which trailed 8-5 after five innings.
"This was such an exciting game," senior Jake Hubel said. "This was honestly such a great way to represent Boulder City one last time. I couldn't ask for anything more than to play with my teammates one last time. I'm glad we were able to pull out the victory."
Putting the Sunrise Region ahead 5-4 in the top of the fourth inning, Hubel hit a three-run home run to right center field for his only hit of the game.
"As soon as the ball hit my barrel, I knew it was gone," Hubel said. "We were down by two runs at the time, so I just wanted to put the ball in play and move a runner over. Thankfully, I was able to provide a spark."
Providing the Sunrise Region with four of the team's 12 hits on the day, senior Kodey Rahr and junior D.J. Reese also hit singles.
Contact Robert Vendettoli at BCRsports@gmail.com.