Eagles basketball team adds to win streak
February 7, 2018 - 2:41 pm
Updated February 9, 2018 - 10:02 am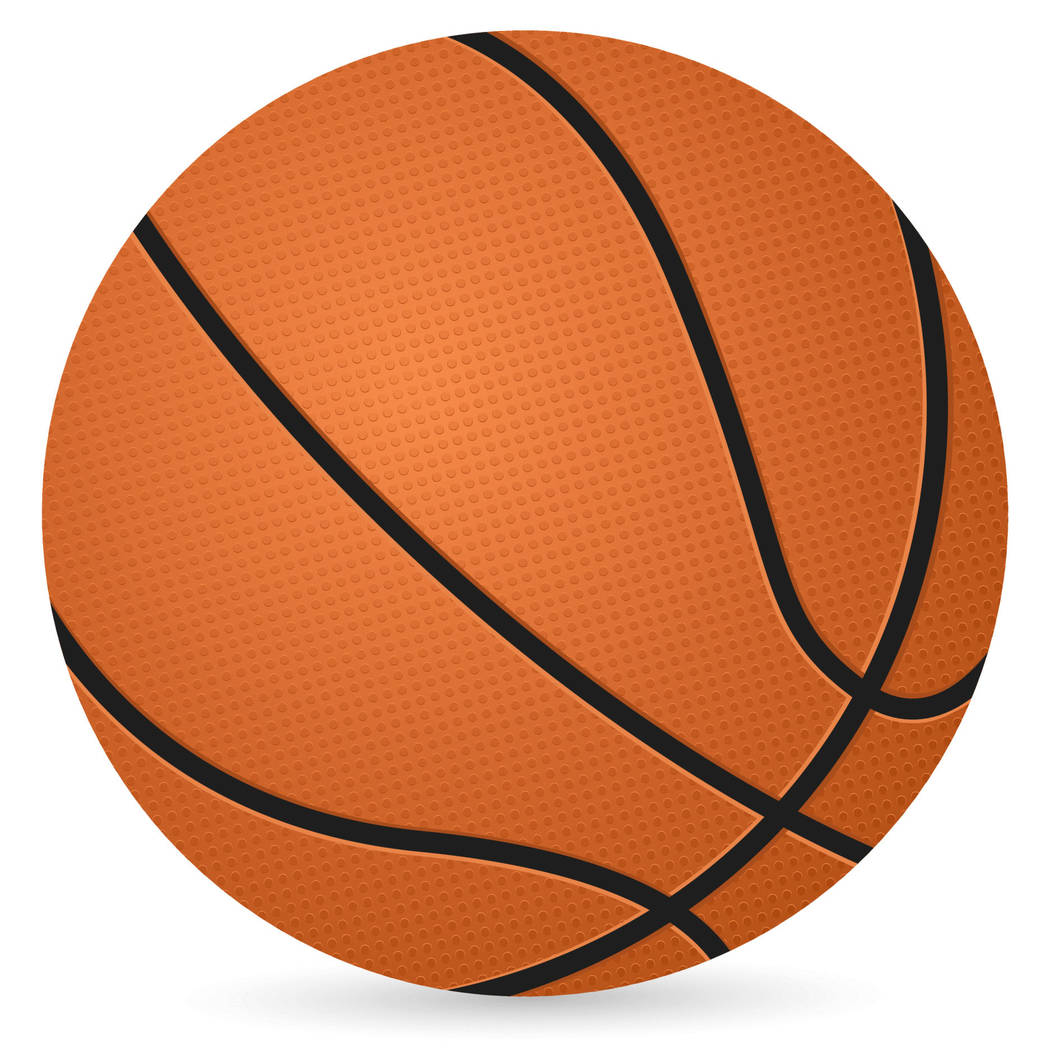 Senior night provided several highlights for Boulder City High School boys basketball team, which defeated rival Moapa Valley 63-42.
It was the Eagles' fifth consecutive game that they defeated their opponents by at least 15 points.
"Right now we're playing really good basketball," head coach John Balistere said. "Offensively we're in a groove, moving the ball around, finding the right plays. I also thought we provided a better effort defensively in the second half. This was a good win for us. It keeps us on our path."
After a back-and-forth first quarter, the Eagles put their foot on the pedal in the second quarter, routinely scoring on fast breaks for a 20-9 run.
Leading 34-19 at the half, consistent shooting and spacing carried the Eagles throughout the night, as seniors worked for find a way to deal with the night's emotions.
"We have seven seniors on our team this year, so it's kind of hard not to get caught up in the moment as a 17-, 18-year old kid," Balistere said. "I thought everyone handled the moment great. Obviously, it was an emotional scene for them playing their last regular season home game, but that didn't affect them from going out there and taking care of what needed to be done."
Saving his best performance of the season for his home finale despite an emotional night, senior guard Carson Balistere scored a game-high 17 points and had four rebounds.
"Being an Eagle has meant everything to me," Carson Balistere said. "This is a family. Tonight is something special."
Adding contributions along side the senior sharp shooter, junior forward Karson Bailey scored in double figures with 11 points, with eight rebounds and three assists.
Seniors Clayton Pendleton and Jackson Wright each added 5 points, along with freshman Ethan Speaker.
Last week, the Eagles defeated Southeast Career Technical Academy 80-52 on Feb. 1 behind three double-digit scorers.
Junior forward Derrick Thomas led the way against the Roadrunners with 17 points, while Carson Balistere and Speaker added 11 and 10 points, respectively.
Concluding their regular season tonight against Del Sol, the Eagles will look for win No. 20.
Contact Robert Vendettoli at BCRsports@gmail.com.
Upcoming games
Today, Feb. 8, at Del Sol, 5 p.m. junior varsity; 6:30 p.m. varsity
Tuesday, Feb. 13, regionals, at TBA, 6 p.m.
Thursday, Feb. 15, semifinals, at Del Sol, 6 or 8 p.m., if qualified
Saturday, Feb. 17, finals, at Del Sol, 6 p.m., if qualified