Coleman strikes perfection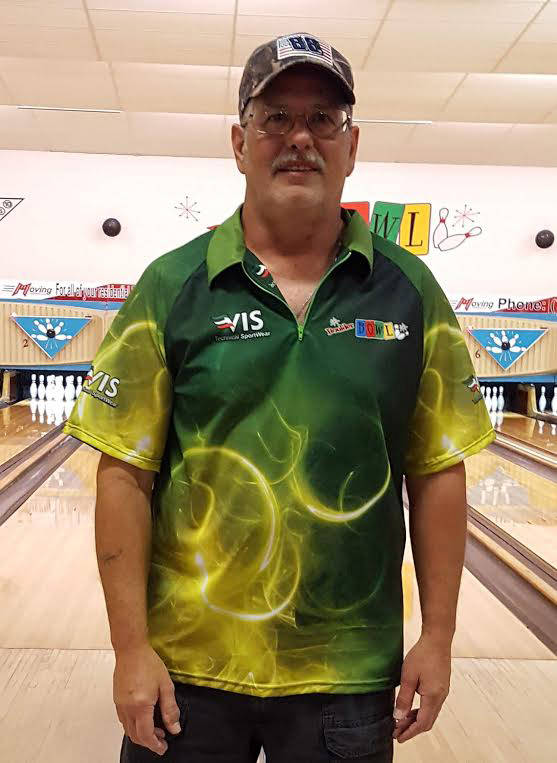 Jim Coleman of Boulder City bowled his first perfect game June 15 at Boulder Bowl while playing in the Hi Lo Scratch League.
Coleman was awarded $354 from Boulder Bowl and an additional $300 from the Boulder Dam Credit Union for just the 16th 300 game at the alley since 1947.
"Honestly, I couldn't believe it when it was all over," Coleman said. "It was just an overwhelming feeling after I accomplished it. Overjoyed isn't enough to describe it. To do it here at Boulder Bowl was special for me. I'll never forget this."
A regular at Boulder Bowl, Coleman has bowled a minimum of three times a week since moving to town in 2011, picking up his old hobby he started when he was 7 years old.
"I honestly love the sport of bowling; it relaxes me," Coleman said. "I played it heavily when I was a kid and then just gave it up for a while. It's been great to get back in the sport. I never would have imagined this was possible."
A bowler usually in the high 190s, Coleman said he hadn't put much thought into bowling a perfect game until around the ninth frame. Collecting strike after strike with his marble-red 15-pound Storm Snap Lock bowling ball, Coleman did his best to keep his composure.
"Honestly, a few strikes into the game, I just wanted to keep the momentum going and try to shoot the best score possible," he said. "I was trying to relax throughout the match and not put too much pressure on myself. I'm still amazed that I was able to pull it off. I'll never forget my experience."
Playing on what he calls the toughest lanes in town, Coleman's next goal is to obtain an 800 series, hoping to duplicate the success of Boulder City resident Joe Merrill, who achieved the feat on the same day as Coleman's 300 game.
"The way the ball travels down the lane, the house shot is tougher than any other lane I've bowled," Coleman said. "I like to challenge myself. If I was playing in Henderson, I might be able to average anywhere from 210-220, but I like to stay local. I want to shoot an 800 series at Boulder Bowl. I want to push myself to be better."
A bowling fanatic, Coleman said he won't let the success of his 300 game weigh on his future performances. As for his prize money, Coleman said he was eager to pay off future bowling league fees.
"I just love to bowl," Coleman said. "I just want to get my time on the lanes and enjoy the sport. Playing the game is fun and relaxing, something I've grown to enjoy."
Contact Robert Vendettoli at BCRsports@gmail.com.