Updated May 9, 2018 - 4:26 pm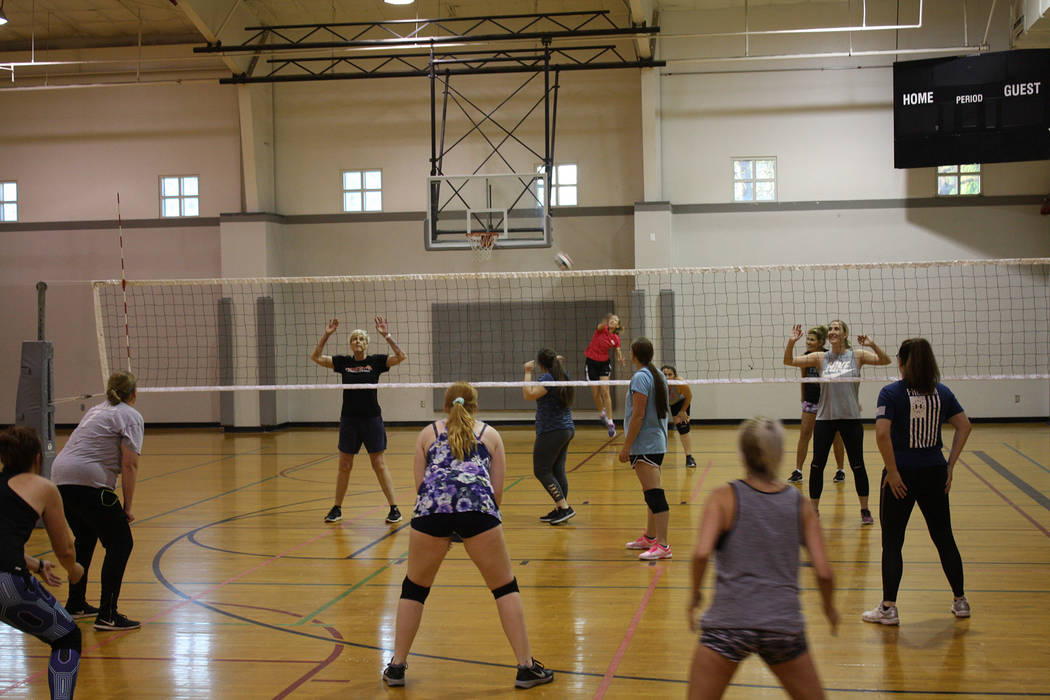 Volleyball league's top four to face off in tournament
Boulder City Parks and Recreation Department's spring women's volleyball league will come to a close Monday, May 14, when the top four teams face off in what remains of the double-elimination tournament.
Synergy, the top-seeded team soared past Bump, Set, Net this past week to set themselves up for the semifinal game at 6:30 p.m. Monday, May 14. They will play the second-seeded Volleygirls team with the loser facing the winner of the loser's bracket (the winner of Bump, Set, Net vs. Heavy Hitters) at 7:20 p.m.
Kelly Lehr, sports coordinator, said the competition is fierce, as players valleywide come to the Parks and Recreation new gymnasium to compete every Monday night.
Coed softball action resumes May 20 after weekend off
Adult coed softball will take Mother's Day weekend off, but teams will be back in action Sunday, May 20, at Hemenway Valley Park's ball fields.
T.Q. Pallets is currently at the top of the standings with a 9-1 record, with Lakefront Pool and Contracting Services right behind with a 7-3 record.
Boulder Dam Brew Pub and Boulder Dam Credit Union are tied for third place (5-5), followed by Golden Tours (3-7) and The Backstop (1-9).
Opening ceremony set for youth T-ball, softball, baseball league
The opening ceremony for youth T-ball, coach pitch, softball and baseball is today, May 10, at Veterans' Memorial Park's Pratte Field. Boulder City Parks and Recreation officially opens its baseball/softball fields for spring games immediately following the 5:30 p.m. ceremony.
Members of a local Boy Scout troop will present the flags, Aimee Finn will sing the national anthem, and Mayor Rod Woodbury will officially welcome the players and their families. Players from UNLV's baseball team will be the guest speakers.
The Parks and Recreation Department has four T-ball teams, four coach pitch teams, three girls' softball teams and three baseball teams.
They will parade around the T-ball bases to show off their uniforms to the sponsors in attendance.
T-ball and coach pitch games will be played at Pratte Field on Tuesdays and Thursdays through June 12.