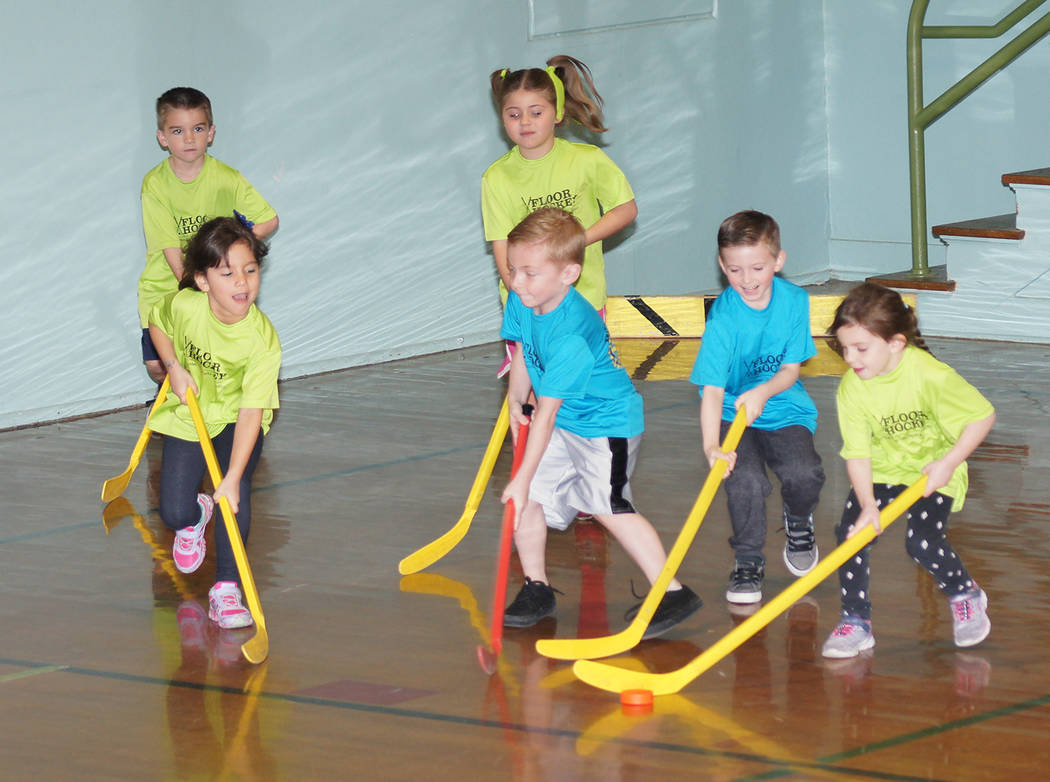 Youth floor hockey league continues
The Boulder City Parks and Recreation Department's youth floor hockey league continues with games for kindergartners through second-graders on Saturday mornings. Games continue through Saturday, March 17.
The league for third- through sixth-graders will begin with an opening ceremony at 6:14 p.m. Wednesday, March 14, in the old gymnasium in the recreation center, 900 Arizona St. Players will compete on Mondays and Wednesdays through April.
Registration open for baseball, softball leagues
The department is currently accepting registrations for its youth T-ball, coach pitch, girls softball and boys baseball leagues. Clinics are scheduled for Saturday, April 7, at the ballfields at Hemenway Valley Park.
Men's basketball league ending with tournament
The department's men's basketball league is coming to an end and is gearing up to finalize its winter league with a double-elimination tournament. Currently, Slow and Steady from Henderson is leading the tournament.
Boulder Dam Credit Union and Flight S2S are facing off this week to see who will challenge Slow and Steady in the championship game, according to Kelly Lehr, sports coordinator. Dave Murtha from Flight S2S led the league in scoring this past week with 32 points, followed by Devonte White from Slow and Steady with 24 points.
Tyler Frias (Boulder Dam Credit Union), Marcus Wilson (Slow and Steady) and Rob Sandoval (Flight S2S) each had 23 points to contribute to the playoff run.
Results of the championship game will be in next week's paper.
Coed kickball competition continues throughout March
The coed kickball league is underway at the Hemenway ballfields on Sunday evenings. Pitches Be Crazy is currently undefeated, followed by The Ball Kickers and Thunder Cankles (1-1) and THE Chamber (0-2). Games are played at 6 and 7 p.m. through the month of March.
Managers meeting set for softball leagues
A managers meeting for the coed softball and men's softball leagues will be held at 7 p.m. March 22 at the recreation center. The leagues will kick off in April.
Volleyball gains favor among players
League play in the women's recreational volleyball league begins Monday, March 12, in the new gym at the recreation center, 900 Arizona St. This year, there are seven teams battling for the top position.
"This is a wonderfully competitive league that has grown in the past couple of years," Lehr said.
Games are played at 6:30, 7:20 and 8:10 p.m. every Monday through May. The Parks and Recreation Department welcomes new teams and players.
For more information, call Lehr at 702-293-9254.