City Recreation, March 15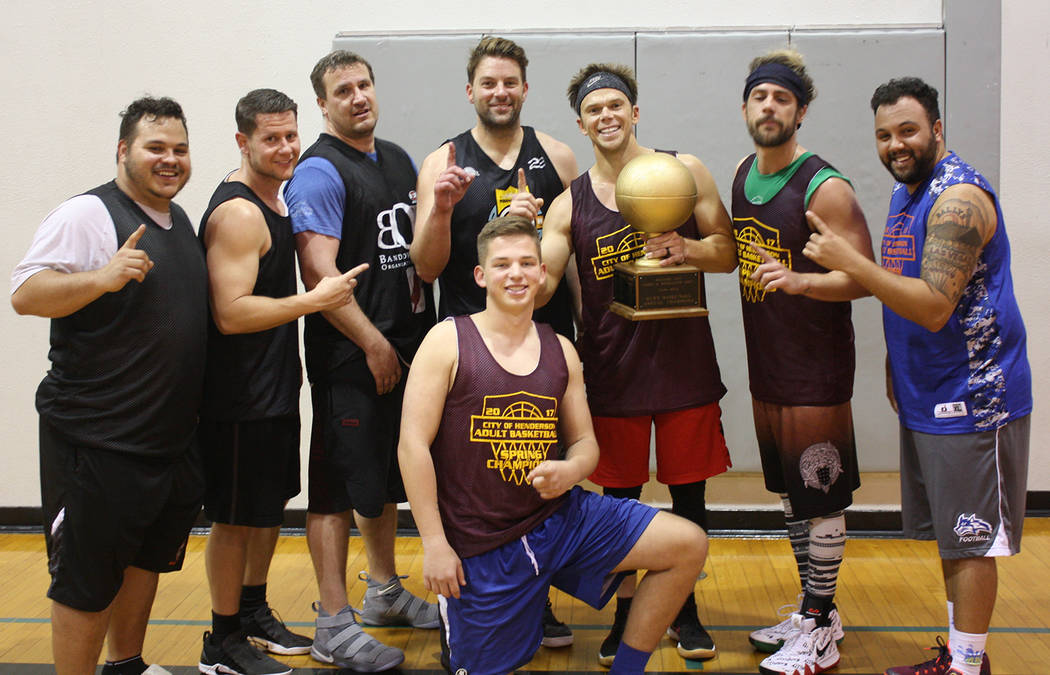 Flight S2S wins basketball championship
Tuesday's semifinal and championship games were exciting from start to finish, with Flight S2S claiming the title in Boulder City Parks and Recreation Department's men's recreational basketball league, said Kelly Lehr, sports coordinator.
Flight S2S beat Boulder Dam Credit Union in the first game of the night. They won the loser's bracket 77-60, allowing them to face undefeated Slow and Steady in the championship game.
Rob Sandoval (34 points) and Dave Murtha (21 points) from Flight S2S flew away with the win to advance them to an "if" game, which was played because each team then had one loss in the double-elimination tournament.
Flight S2S plowed through Slow and Steady in the deciding game 87-77, Lehr said. Murtha fled the champions with 27 points. JJ Gray from Slow and Steady had 30 points.