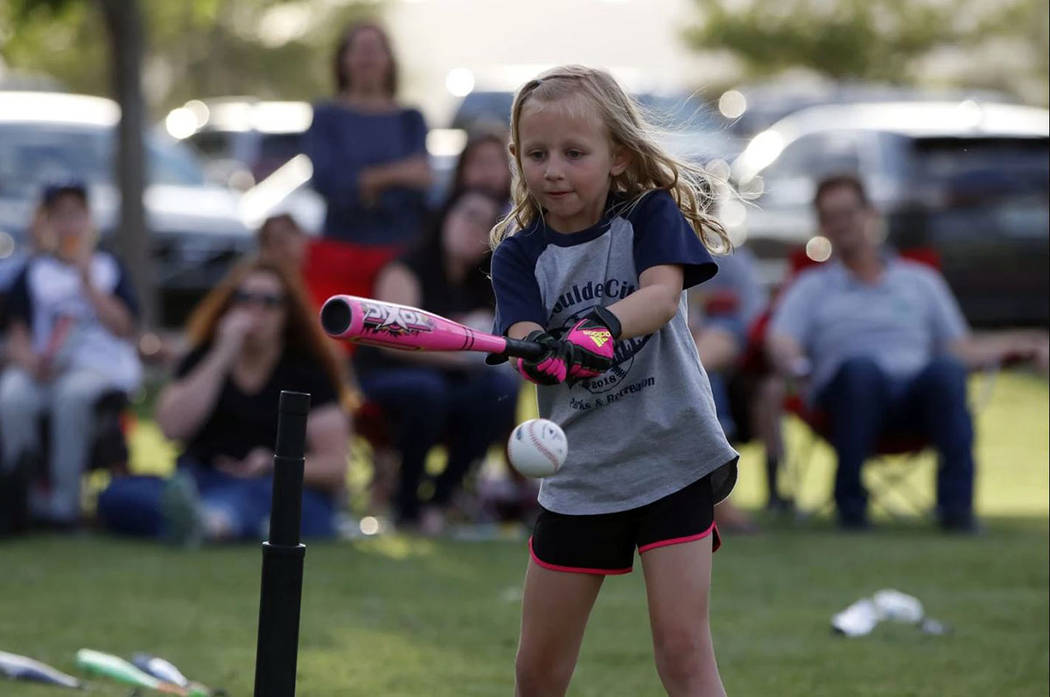 Lakefront Pool leads summer softball league
Boulder City Parks and Recreation Department's adult coed summer softball league is coming to an end this week.
With Lakefront Pool and Contracting Services (14-4) in front and T.Q. Pallets (13-5) close behind, the teams will have the top seeds for the July 8 double-elimination tournament at Hemenway ballfields, according to Kelly Lehr, sports coordinator. Play will begin at 6 p.m.
Boulder Dam Credit Union (10-8), The Boulder Dam Brew Pub (8-8), Golden Tours (4-14) and The Backstop (3-13) will fight for a chance at the league title as well. The last set of games prior to the tournament is Sunday evening, July 1. The outcome of the games will determine placement for the following week.
Men's basketball games continue through July
The adult men's summer basketball league is in full force on Tuesday and Thursday evenings through July. Currently, Woodbury Law (3-0) is in the lead and Boulder Dam Credit Union (2-1) is in second place, with B.C. Kids (1-2) and Judge Joe's Jury (0-3) close behind.
Joseph Daniel from Boulder Dam Credit Union was last week's big scorer with 34 points, followed by Mike Hernandez from B.C. Kids with 23 points and Ryan Emling (Judge Joe's Jury) and Jimmie Daly (B.C. Kids) with 21 points.
Registration ongoing for youth soccer, flag football
The department's youth baseball, softball, coach pitch, and T-ball league ended this month. The league hosted four kindergarten T-ball teams, four coach pitch teams, three softball teams and three baseball teams.
The Parks and Recreation Department's youth sports program will start up again in August with a soccer skill clinic on Aug. 18 prior to the kindergarten-through-eighth-grade league debut in September. Flag football will begin play in November.
Registration for both continues through the summer. Visit the recreation department at 900 California Ave. or call 702-293-9256 for more information.