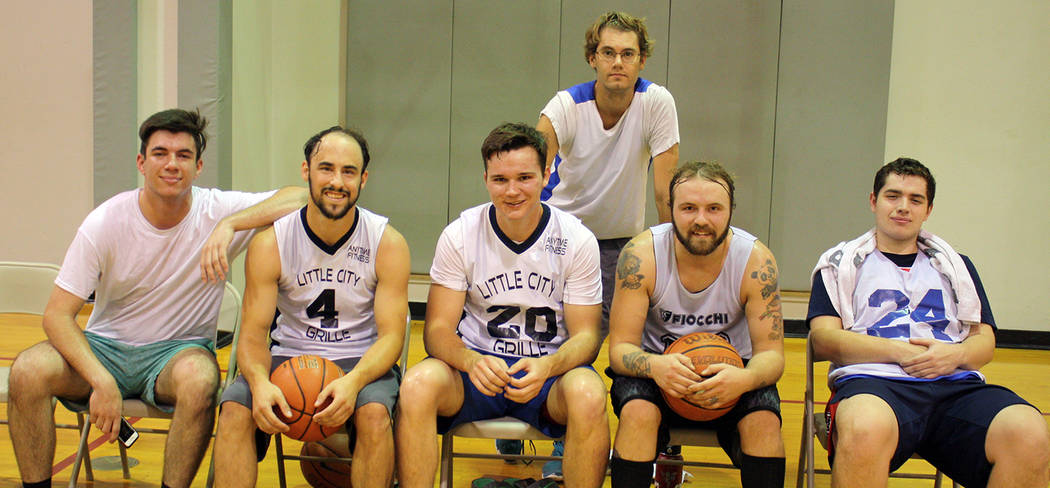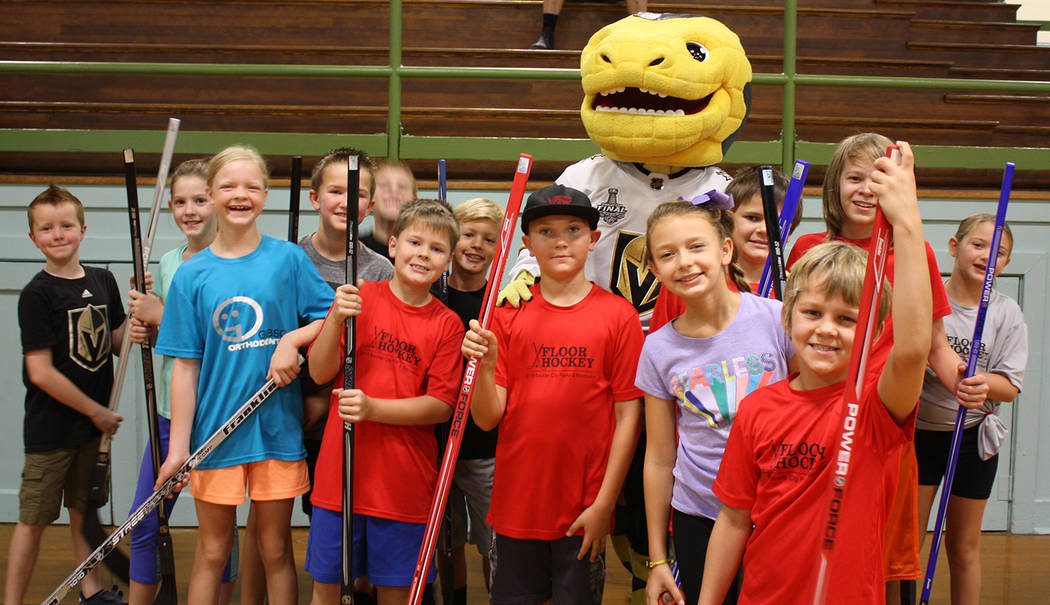 B.C. Kids claim basketball title
On July 30, The B.C. Kids men's basketball team came up from the loser's bracket to defeat the No. 1 seed, Woodbury Law, in the Boulder City Parks and Recreation Department's summer league. Ryan McQuillan shot the game-winning 3-pointer with two seconds to go to clinch the 50-47 win.
B.C. Kids had to win three games in a row to claim the title. They beat Boulder Dam Credit Union 65-56 in the first game. They easily maneuvered past Woodbury Law in the championship game, giving Woodbury Law its first loss of the tournament, said Kelly Lehr, sports coordinator. The two teams had to meet again, with both teams having one loss.
With big scoring from Dave Randall (11 points per game) and Jordan Peel (11 points per game) from Woodbury Law and McQuillan (13 points per game), James Wilson (13 points per game) and Mike Hernandez (17 points per game) from B.C. Kids, the game remained a tie until the final seconds.
The next men's basketball league is scheduled to begin Jan. 3. Games will be played Tuesdays and Thursdays through the beginning of March.
Knights help with hockey clinic
The recreation department held its Golden Knights Youth Hockey Clinic on July 31 in the gymnasiums at the recreation center. The Golden Knights Youth Enrichment program provided a free clinic to last season's floor hockey participants, with each child receiving a hockey stick and ball.
Additionally, Chance, the Knights' mascot, played with the children, while the team's youth staff provided instruction for an hour and a half, Lehr said.
The parks and recreation department provided Golden Knights Clinic T-shirts; 76 children attended.
Registration open for fall sports
The parks and recreation department is gearing up for youth soccer season; games will begin in mid-September. Registration is being accepted.
A preliminary skill clinic will be held Saturday, Aug. 18, at Pratte soccer field at Veterans' Memorial Park, 1650 Buchanan Blvd. The clinic for kindergartners will be held at 8 a.m.; first- and second-graders will gather at 9 a.m.; third- through fifth-graders will meet at 10 a.m., and sixth- through eight-graders will meet at 11 a.m.
The adult coed and adult men's fall leagues will begin in September, as will the women's fall volleyball league. A meeting for those interested in playing softball will be held at 7 p.m. Thursday, Aug. 23, in the recreation center, 900 Arizona St. The women's volleyball meeting will be held at 7 p.m. Monday, Aug. 20, in the recreation center.