August 30, 2017 - 2:25 pm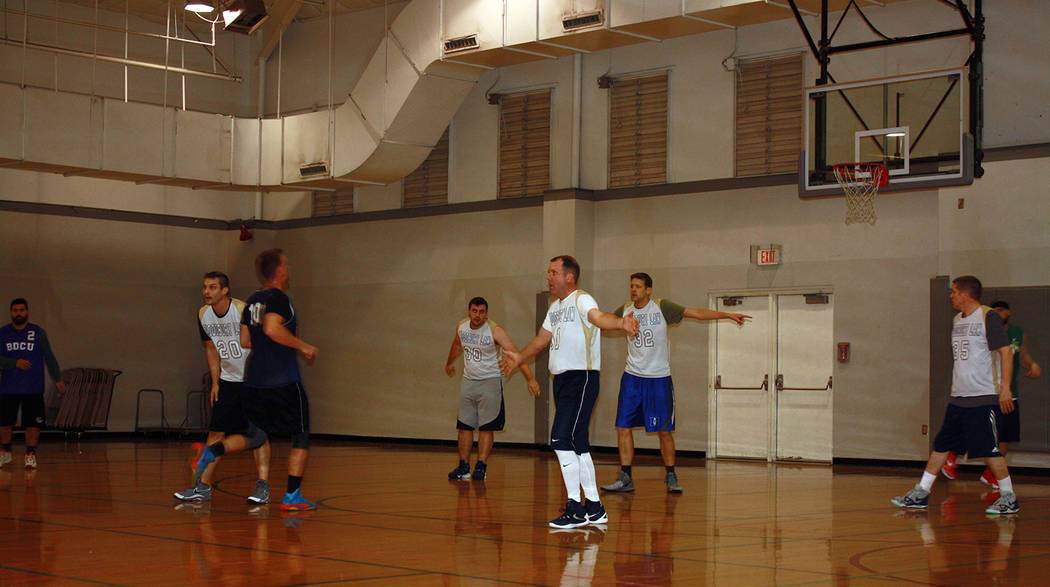 Men's basketball league championship tonight
The Boulder City Parks and Recreation Department's men's summer league basketball double-elimination tournament will conclude tonight, Aug. 31, with games starting at 7 p.m. in the gym at the recreation center, 900 Arizona St.
In the first round, third-seed, Slow and Steady, knocked second seed, Boulder Dam Credit Union, into the loser's bracket with a 58-48 victory. The 20 points by Sheldon Hutchins and 23 points by Devonte White was too much of a lead for the Credit Union to catch up to in the second half, said Kelly Lehr, sports coordinator for the department.
The top team of Woodbury Law squeaked by B.C. Kids in the first round of playoffs 52-49. Hot scoring from the three-point line by Ryan McQuillan from B.C. Kids gave Woodbury Law a closer game than anticipated, she said.
The Credit Union faced B.C. Kids on Tuesday in the loser's bracket and Woodbury Law played Slow and Steady in the winner's bracket. The winners match in tonight's summer championship.