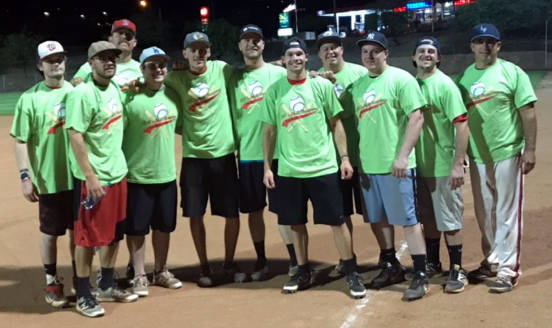 Pit Stop team unstoppable in
season-ending softball tourney
The men's softball team sponsored by Pit Stop dominated Boulder City Parks and Recreation's end of the season tournament, according to Kelly Lehr, sports coordinator for the department.
During the season finale last week they dropped No Glove, No Love from Henderson into the loser's bracket early, beat the Boulder Dam Credit Union in the semifinals, and finally defeated Duetto in the championship game on July 6.
The tournament finale looked effortless as Tyler Bletch had a hot bat and Jim Cox cinched the deal with a game-winning double play, Lehr said.
The men's fall season will start in September and run through December. Interested teams can contact the Parks and Recreation's sports department at 702-293-9254 for more information.