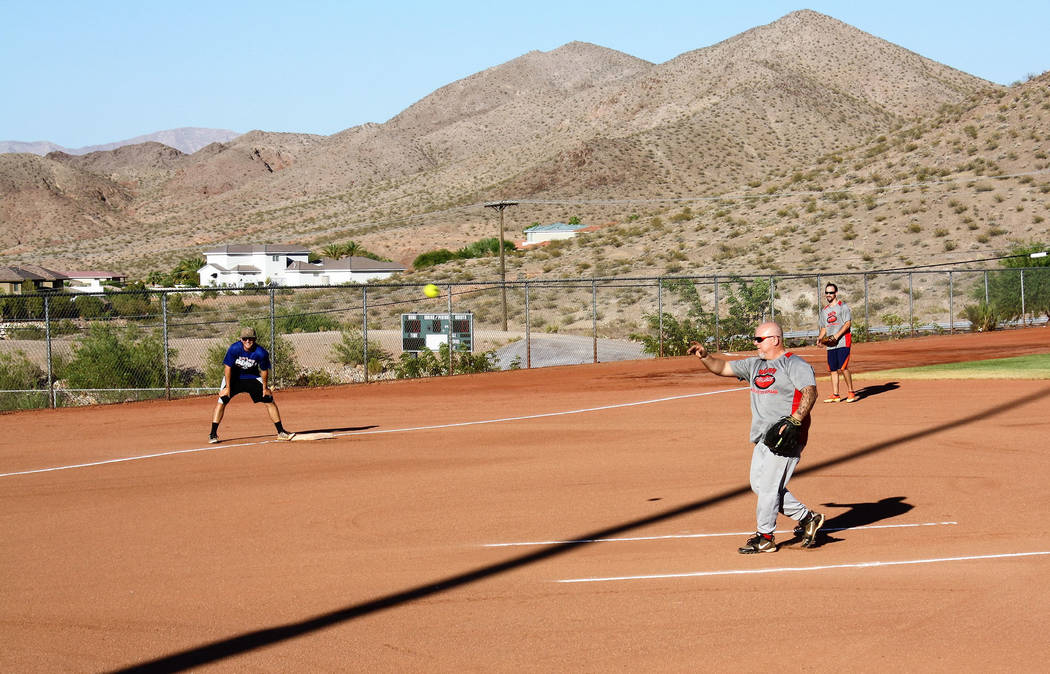 Men's softball league begins tourney
Boulder City Parks and Recreation Department's men's summer softball league is coming to an end. The tournament begins today at the ball fields at Hemenway Valley Park.
Pit Stop is in the No. 1 spot and The Credit Union in second place, according to Kelly Lehr, sports coordinator for the department.
At 6 tonight, Duetto faces off against Ralph's Tires and Mad Dogs battle No Glove, No Love. Three teams will be eliminated. The tournament will finish up July 6 with the semifinal game. Play begins at 7 p.m.
Brewery advances to winner's brackets
The coed summer softball league saw play on the first day of its double-elimination tournament Sunday with Boulder Bowl and T.Q. Pallets in the favored first- and second-place spots to give them a bye for the first round. Boulder Dam Brewery won all of its games to put it in the winner's bracket for this week.
T.Q. Pallets and Boulder Bowl will battle in the loser's bracket at 7 p.m. Sunday to see who will face Boulder Dam Brewery in the championship game at 8 p.m.